The new Lexus LS 500h flagship saloon is to benefit from the company's Multi Stage Hybrid System, a breakthrough technology that transforms the performance and driver appeal of hybrid power. The new model will make its world debut at the Geneva Motor Show on 7 March.
The system, first installed in the powertrain of the new LC 500h luxury coupe, brings multiple benefits. These come in the form of improved throttle responsiveness, high-speed cruising at lower engine revolutions, and the ability to cruise at up to 87mph with the petrol engine shut off.
At the same time, overall fuel efficiency and emissions performance are improved, while preserving the smooth, quiet and sophisticated drive that is a hallmark of Lexus hybrids.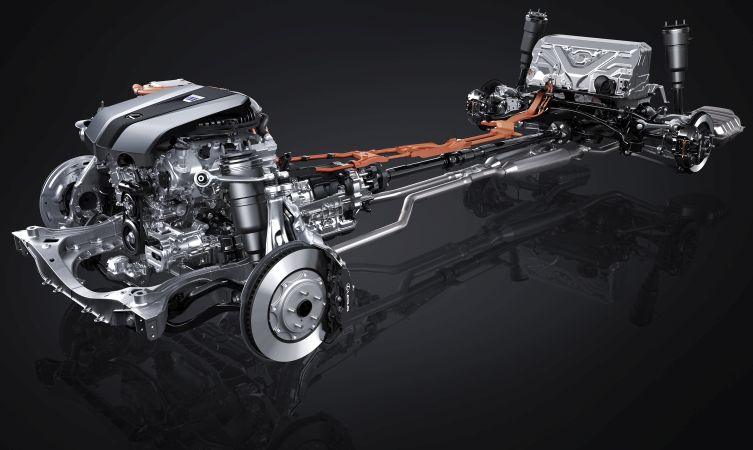 The Multi Stage Hybrid System adds a four-stage shift device to the LS 500h's Lexus Hybrid Drive powertrain, which features a 3.5-litre V6 Dual VVT-i petrol engine and two electric motors. The result is more direct response to driver throttle inputs – a quality that is particularly noticeable when pulling away from stationary.
Although the system comprises a four-stage shift, its operation replicates the feel of driving with a 10-speed transmission, like that featured in the twin-turbo 3.5-litre V6 petrol engine-powered LS 500. It delivers a linear, direct and continuous acceleration feel, making for a more rewarding driving experience.
A press conference will take place at 12:45pm local time on 7 March, on the Lexus stand in Hall 4 of the Palexpo exhibition centre.