The all-new Lexus LS 500h is a further manifestation of how Lexus has reimagined the luxury saloon. It presents a brave design, exhilarating performance and sophisticated appeal to capture the imagination of forward-thinking, younger customers.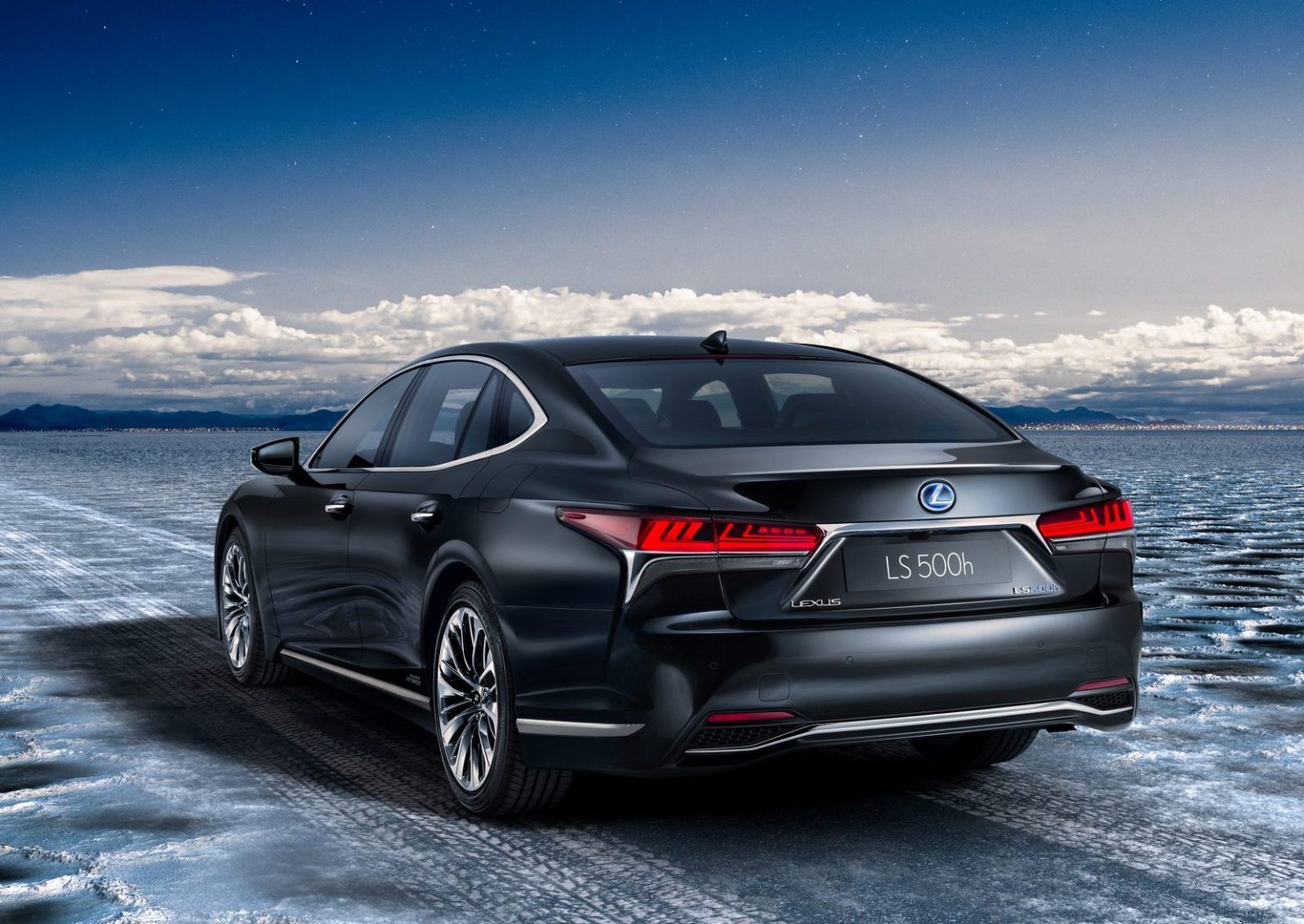 The design of LS successfully brings together the virtues of a long-wheelbase four-door saloon with a low, coupe-like profile, positioning it perfectly across two (saloon and coupe) growing market segments.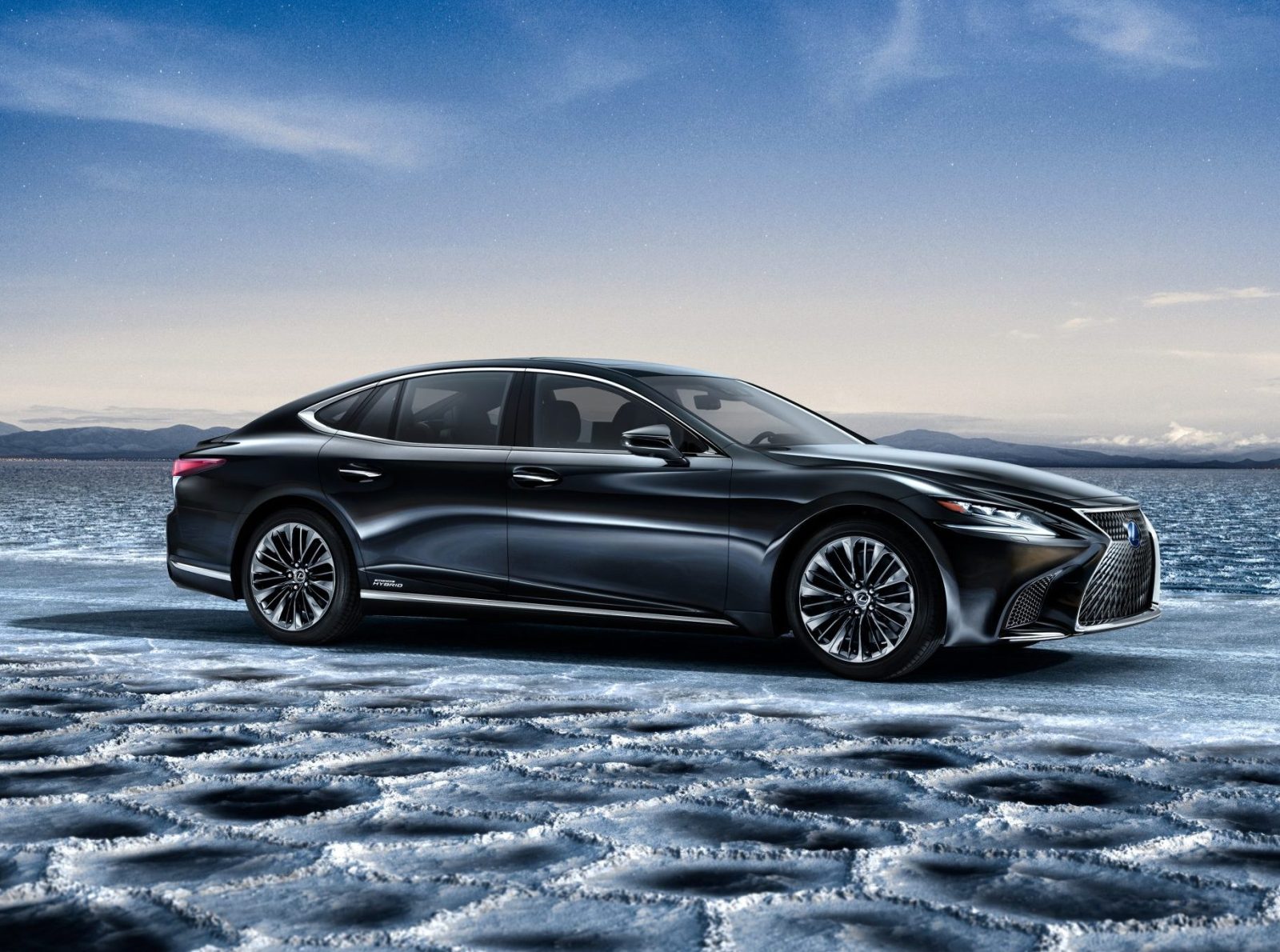 The cabin has benefited from an equally new approach. It focuses on progressive comfort, interpreting Japanese aesthetics and craftsmanship traditions in the context of an advanced, luxurious and innovative vehicle interior. Notably, the new LS was honoured at NAIAS with the EyesOn Design Award for excellence in interior design.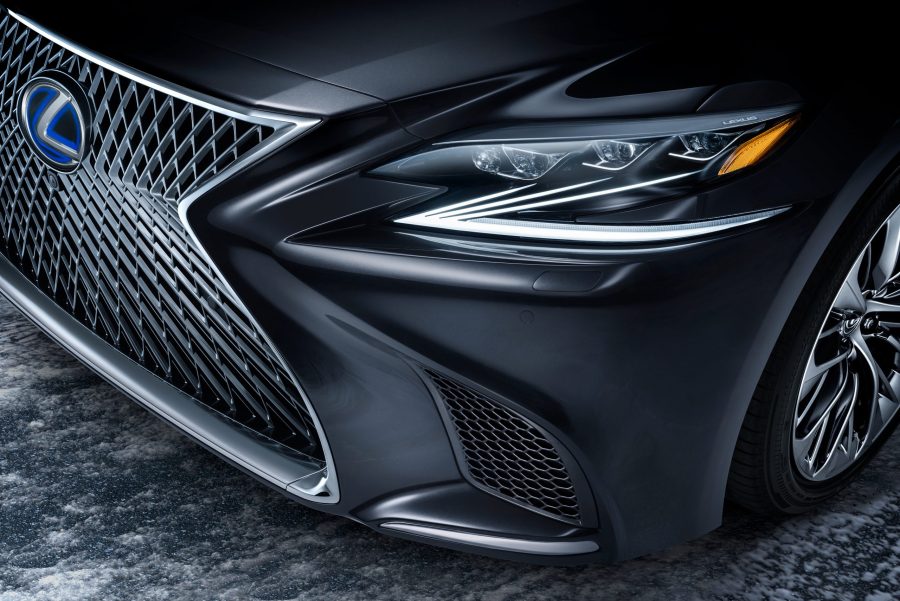 Conceived as the new global pinnacle of the Lexus brand, the LS goes beyond what the world expects from a luxury car. Chief Engineer Toshio Asahi explained: "Developing such a flagship model required a massive paradigm shift. Rather than being bound by conventions that had defined luxury cars in the past, we aimed to create a car with an innovative, emotional and sensual appeal that would draw customers' eyes away from other luxury cars and provide entirely new values."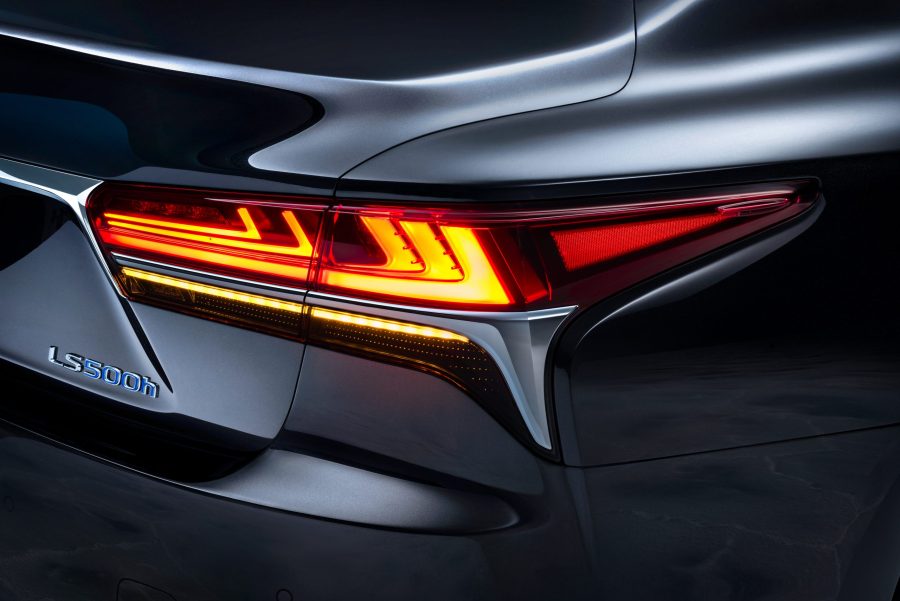 The LS 500h is equipped with the new Lexus Multi Stage Hybrid System, a technology that transforms the performance and driver appeal of hybrid. It provides improved responsiveness and more rewarding, linear acceleration, particularly when moving off from stationary. At the same time, the inherent fuel and emissions efficiency of Lexus Hybrid Drive has been further improved.
The system, first installed in the powertrain of the new LC 500h luxury coupe, brings multiple benefits. These come in the form of improved throttle responsiveness, high-speed cruising at lower engine revolutions, and the ability to cruise at up to 87mph with the petrol engine shut off.
At the same time, overall fuel efficiency and emissions performance are improved, while preserving the smooth, quiet and sophisticated drive that is a hallmark of Lexus hybrids.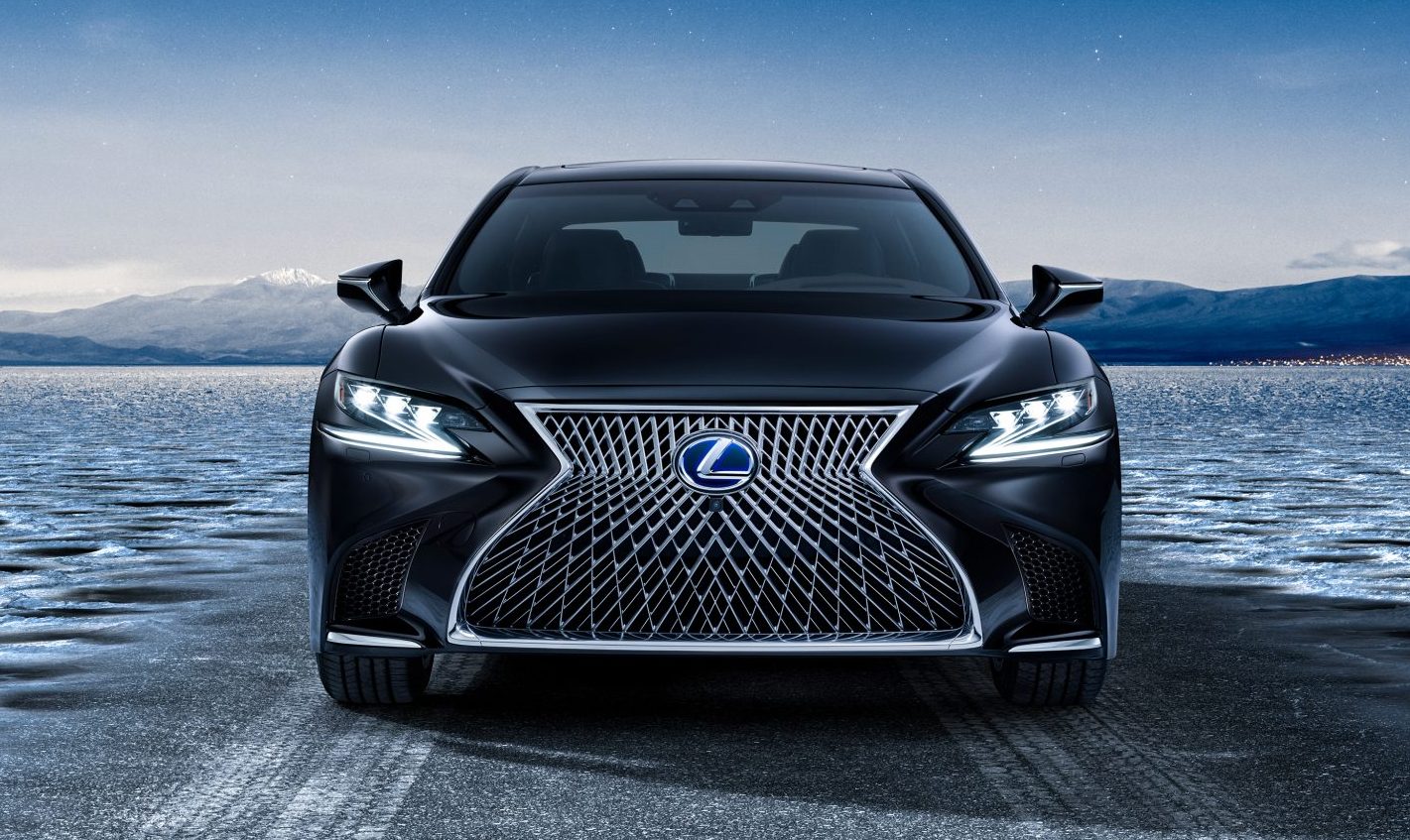 The Multi Stage Hybrid System adds a four-stage shift device to the LS 500h's Lexus Hybrid Drive powertrain, which features a 3.5-litre Dual VVT-i V6 petrol engine and two electric motors, together delivering maximum system power of 354bhp. The result is a more direct response to driver throttle inputs – a quality that is particularly noticeable when pulling away from stationary.
Although the system comprises a four-stage shift, its operation replicates the feel of driving with a 10-speed transmission, like that featured in the twin-turbo 3.5-litre V6 petrol engine-powered LS 500. It delivers a linear, direct and continuous acceleration feel, making for a more rewarding driving experience. While the LS 500 will be available in Europe exclusively as an all-wheel drive model, the LS 500h will be introduced in both rear- and all-wheel drive versions.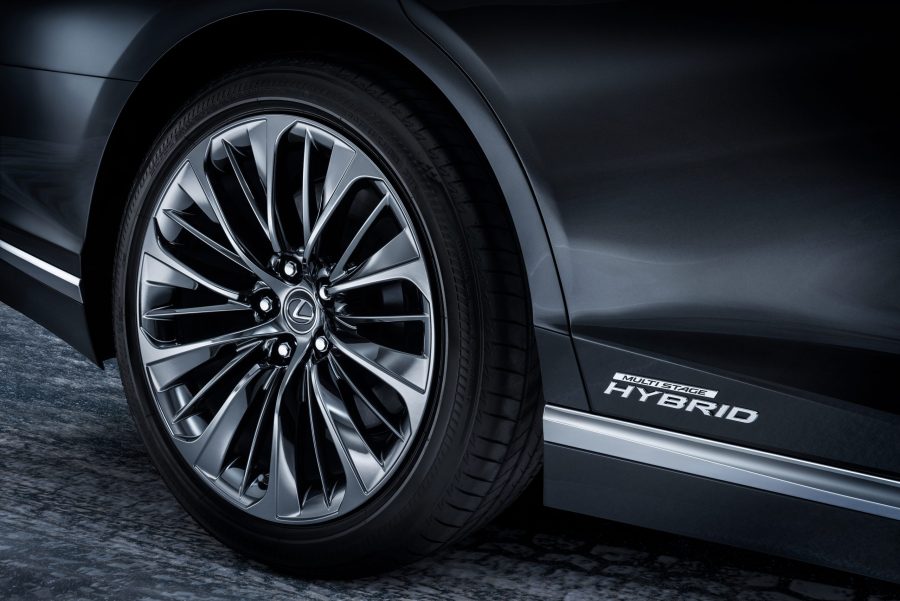 The LS 500h is built on the new Lexus Global Architecture – Luxury platform, which ensures a low centre of gravity and optimum weight distribution. It contributes to the car's essential stability and handling agility, which in turn deliver increased driver rewards. The fundamental high rigidity of the chassis allows the new multilink suspension to be tuned to achieve the supreme comfort for which the LS is renowned. In Europe, Adaptive Variable Suspension is a standard feature of higher-specification models.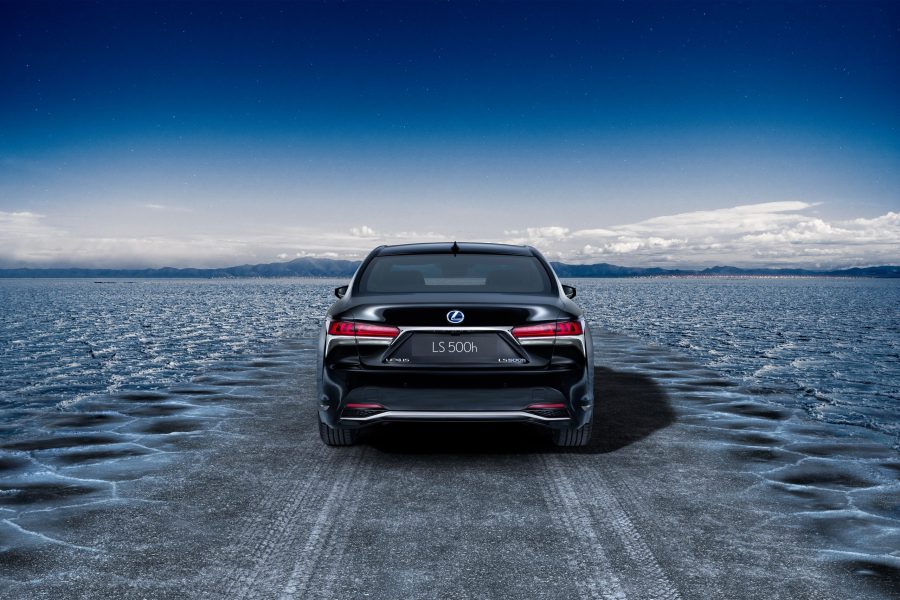 The car's dynamic performance also benefits from the coordination of braking, steering and stability systems through Lexus Dynamic Handling.
Advanced technologies are further used to deliver impressive safety performance. The LS 500h's Lexus Safety System+ package features the world's first intuitive pedestrian detection function with active steering among other innovative technologies.
Expressions of Japanese hospitality, omotenashi, defines the LS 500h's whisper-quiet and luxurious interior. Supreme comfort is provided by front and rear seats with multiple power adjustment, heating, cooling and massage functions.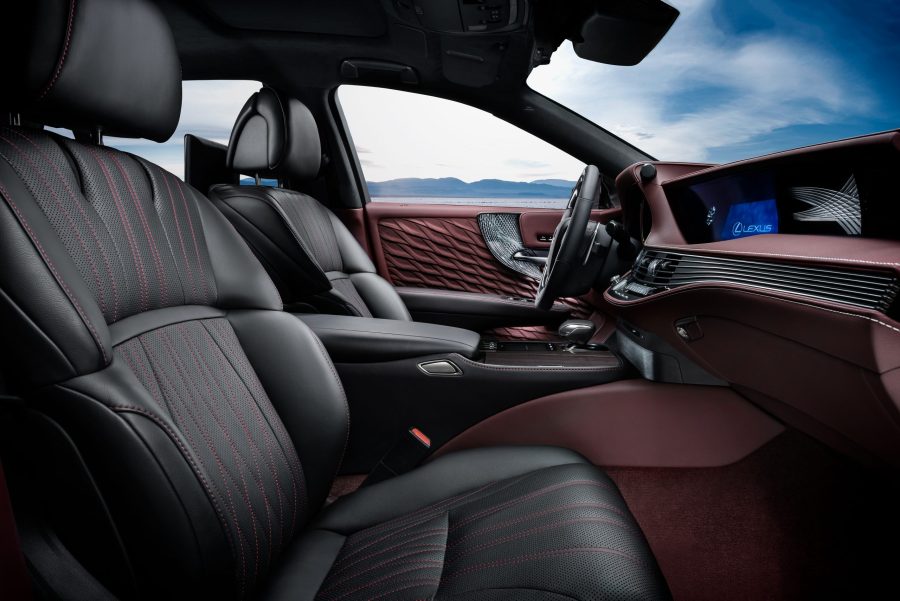 There is also an optional rear seat arrangement that includes an extending leg ottoman and the most generous legroom of any LS generation. Notably, the new LS 500h has a longer wheelbase than the current long wheelbase LS 600h L – 3,125mm overall compared to 3,090mm.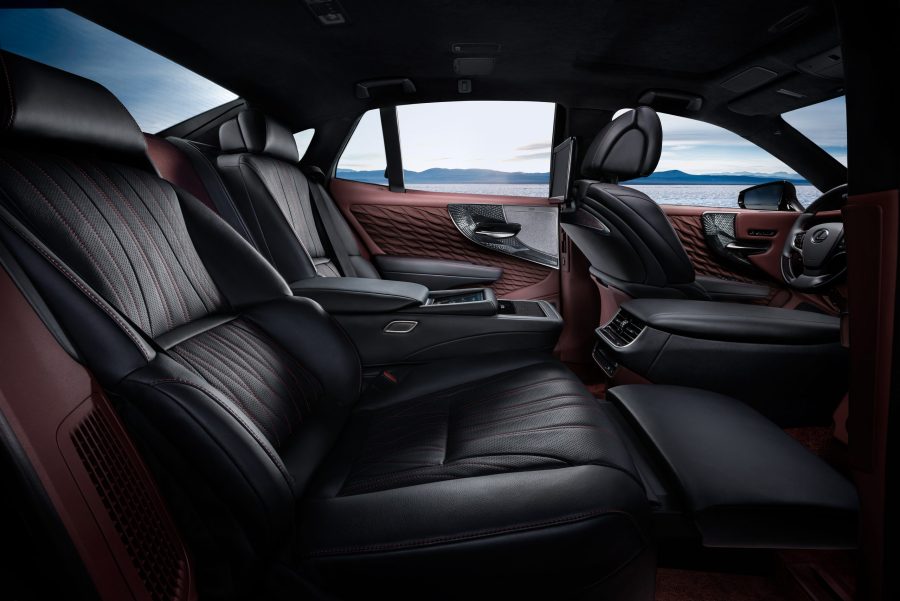 Takumi craftsmanship also contributes to the special quality of the Lexus LS 500h's cabin, in luxurious new trims, materials and detailing, including a new pleating treatment and Kiriko glasswork on the inner door panels.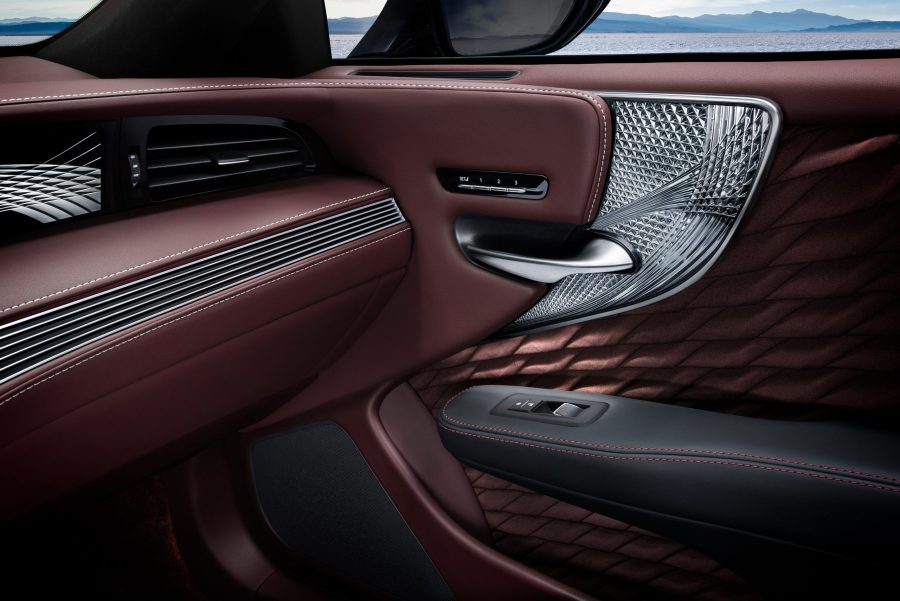 Lexus LS 500h: technical specifications
| | |
| --- | --- |
| | LS 500h |
| Engine | 3.5-litre petrol V6 hybrid engine |
| Valve mechanism | 24-valve, DOHC, chain drive, with Dual VVT-i |
| Cylinders | 6 |
| Layout | Front engine, RWD*** or AWD |
| Transmission | Multi-Stage Hybrid Transmission |
| Max engine output (bhp/kW) | 295/220 |
| Max engine torque (Nm) | 350 |
| Total System Output (bhp/kW) | 354/264 |
| Hybrid battery Type | Lithium-ion |
| Battery Voltage (V) | 310 |
| Acceleration 0-62mph (sec) | 5.4 |
| Wheelbase (mm) | 3,125 |
| Overall length (mm) | 5,235 |
| Height (mm) | 1,450 |
| Width (mm) | 1,900 |
| Wheels | 20-inch alloy |
| Tyres | Front 245/45 RF20Rear 275/40 RF20 |
All information was correct at the time of publishing.