Lexus has won many awards for the quality of its customer service, and our colleagues in the US have helped show why – pulling out all the stops for owners of the Lexus LFA supercar.
Owners were invited to an exclusive track day event at the Laguna Seca circuit in California last month, creating the biggest LFA gathering seen to date.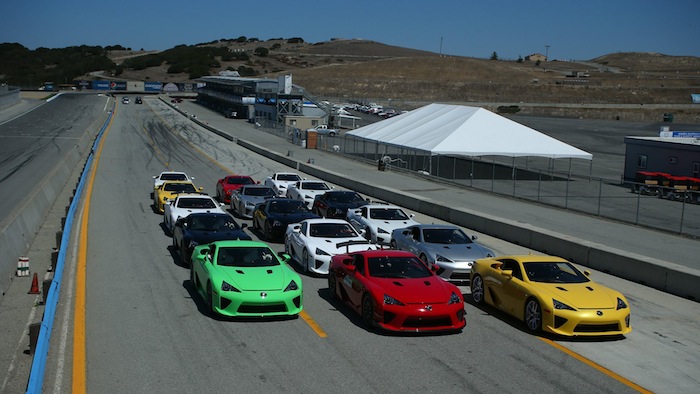 A total of 16 LFAs joined the action at the hallowed track, made famous for its unique 'corkscrew' corner.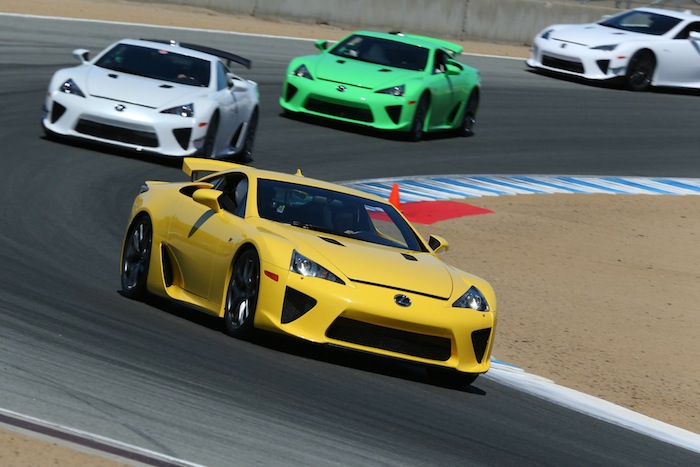 The owners were also treated to a sighting of the Lexus IS F CCS-R, which raced at the Pikes Peak International Hill Climb recently, and the forthcoming Lexus LS.
Take a look at the images and video below or go to the full image gallery on the Lexus USA Facebook page.
Which colour LFA would you pick?
[youtube width="700″ height="425″]https://www.youtube.com/watch?feature=player_embedded&v=GaeZY7FjOCY#![/youtube]