Wintertime can be very hard on a car and its components, which is why more breakdowns occur in winter than at any other time of year. However, by arranging for your Lexus to have a free, comprehensive winter health check at your local Lexus centre you can avoid many seasonal issues, giving you the confidence to brave the weather and stay as safe as possible on the road.
In view of this, we booked our 13-year-old Lexus RX 400h into Lexus Gatwick for a thorough inspection to prepare for the winter ahead. Master technician Tim Woodley, a familiar face from our recent Hybrid Health Check feature, again welcomed us into the pristine workshop to follow the multi-point procedure.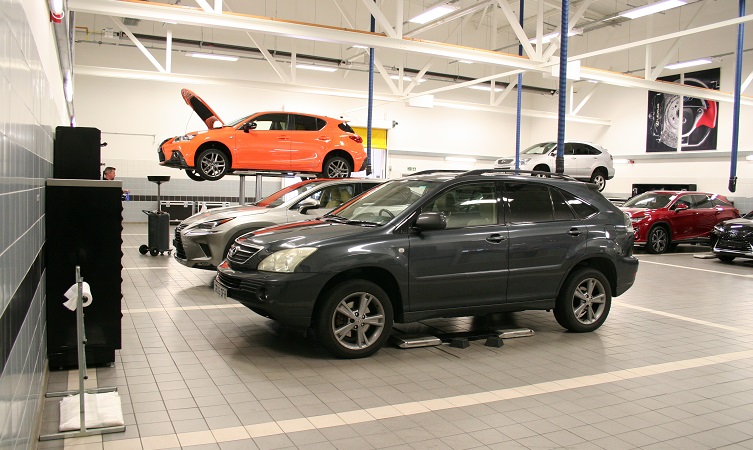 What happens in a Lexus winter health check?
Tim began with the interior of the RX, ensuring that each seat belt could extend and retract smoothly, was free of fluff and not twisted somewhere along its length.
The good housekeeping continued by checking the instrument cluster was free of warning lights, and that the windscreen and mirrors were free of damage. An assistant was then enlisted to check the operation of the windscreen wipers, wash-wipe jets, headlamp washers, and lights.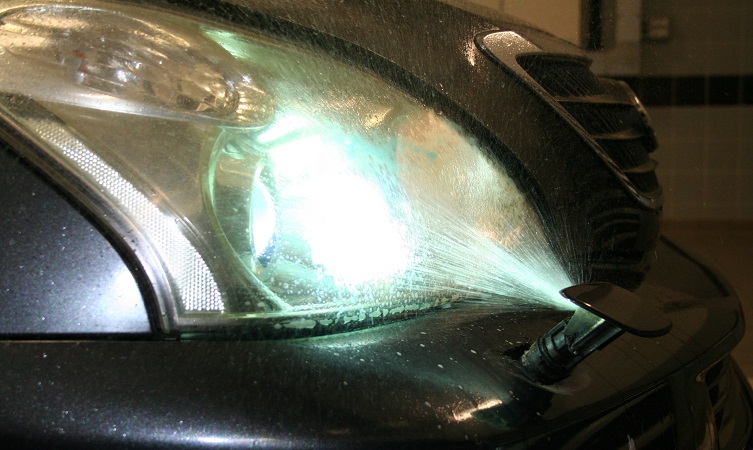 During this external sweep it was noted that our headlamps had become a little cloudy, a common but rectifiable reaction to years of exposure to ultra-violet rays from the sun. In addition, the nearside number plate bulb had blown and both windscreen wiper blades had started to split. Normally, Tim would advise the vehicle's owner about these latter issues and await further instructions, but as we were together in the workshop we immediately approved their replacement.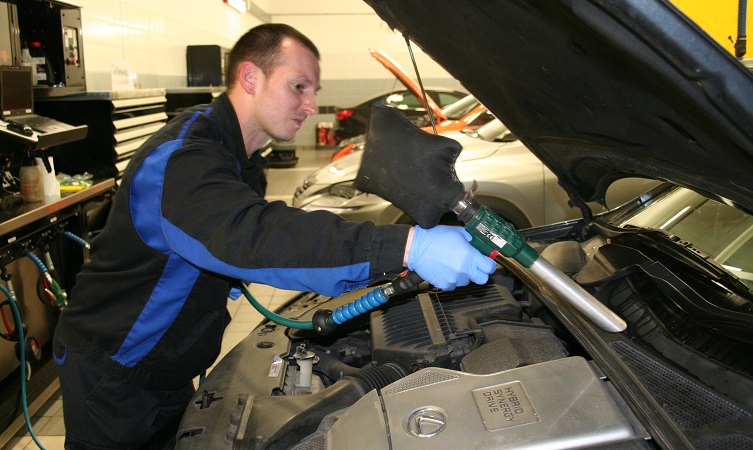 Before raising the car to check the lower half of the RX, Tim carried out a sweep of the under-bonnet area. The scuttle panel was cleared of leaves, then all fluids and reservoirs – screen wash, brake fluid, coolant, engine oil and inverter coolant – were checked and topped up when necessary.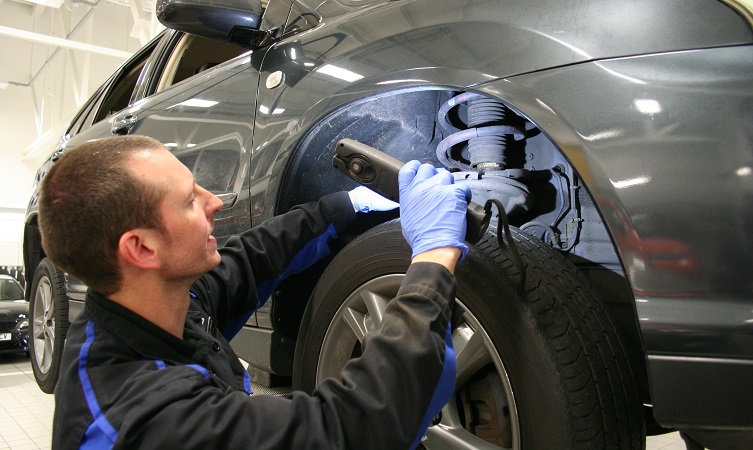 With the wheels now raised to head height, Tim shone a torch into the inner wings to examine the condition of the suspension: the springs for cracks and dampers for leaks. A depth gauge showed there was a healthy amount of friction material left on the brake pads, while a muscular shimmy of the wheels didn't reveal any bearing issues. However, a thorough inspection of the tyres showed that the tread was now approximately 60-70% worn, meaning new rubber will be needed soon.
A further raise allowed Tim to get under the RX and check the security of the suspension system. Using a bar to gently lean on individual components, he noticed minor cracks in the lower front arm bushes and that the front anti-roll bar drop link gaiters had split on both sides. It is common for rubber covers and isolation joints to experience some fatigue over the years (our RX has covered well over 140,000 miles) but these will similarly need to be addressed soon.
How is the customer informed of their car's health?
With the check list now complete and the report filled out, Tim completed the procedure by narrating his advisory notes into a short walk-around video report. A link to this is emailed to the customer straight away so they are fully informed about what has been carried out and that decisions on further remedial work can be either approved or deferred with minimal delay.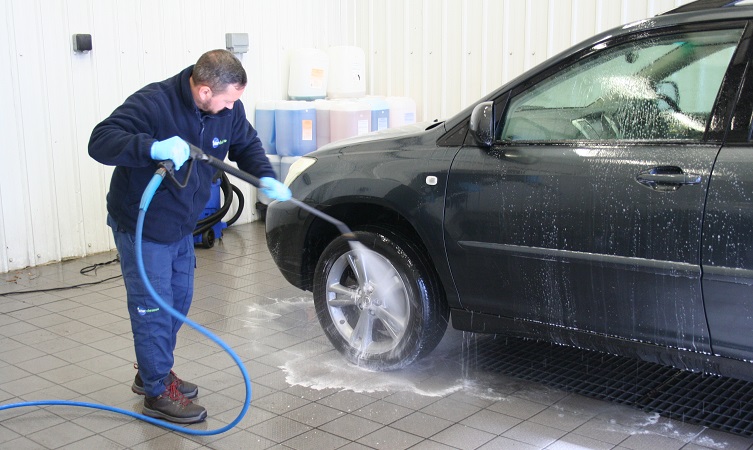 The final stop-off for our RX was the cleaning booth, where it was treated to a valet. It provided time for us to enjoy a refreshing drink in Lexus Gatwick's comfortable waiting area and reflect on the service we had just received. This free winter health check had served its purpose in reassuring us that our middle-aged SUV is ready for the season ahead. But it has also helped us plan ahead for the jobs that we now know need to be tackled soon.
How can you book a Lexus winter health check?
It's a very straightforward procedure. Simply find your local Lexus centre using the location tool on the home page of the Lexus UK website and give the service manager a call to arrange a suitable time. Regular scheduled services, Hybrid Health Checks and annual MoT tests can also be arranged by completing the online service request form.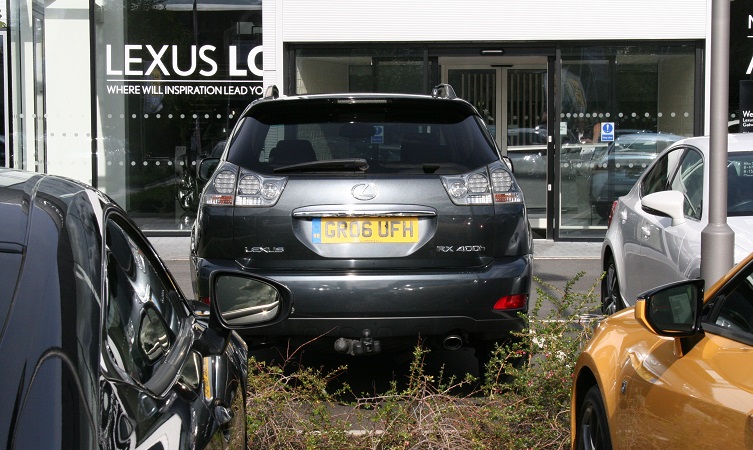 Read more: What happens in a Lexus Hybrid Health Check?
Read more: History of the Lexus RX