Lexus USA has a hot new model to display at this weekend's Los Angeles Auto Show, but this amusing entry is definitely not one that anybody expected.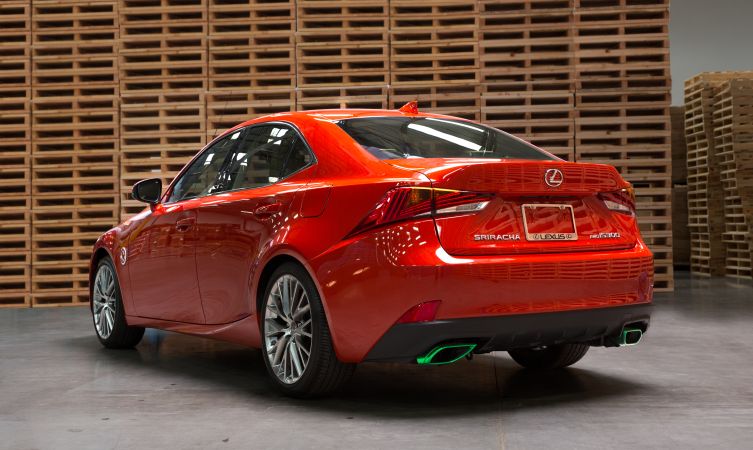 Created in association with Huy Fong Foods, Lexus has concocted a spicy, customised version of the 2017 IS saloon inspired by the hot sauce company's world-renowned Sriracha sauce. In doing so, Lexus has turned up the heat in this one-off model with custom detailing and foodie finishes.
The Lexus 'Sriracha' IS was made with one simple philosophy – to put Sriracha sauce in everything. This concept is humorously portrayed in the following video.
https://www.youtube.com/watch?v=U2mtILDZRgI
Custom features of the Lexus 'Sriracha' IS
Paintwork: Lexus experimented with a range of mixtures and methods – including adding Sriracha sauce into the paint itself – to create the Sriracha Red colour, complete with flecks of chilli-like flakes. The custom paint was designed to mimic Sriracha sauce inside the bottle and topped with a clear coating.
Steering wheel: A Sriracha-like liquid was cast in resin then formed into a Lexus steering wheel. It is finished with a warning for 'Hot Handling'. The wearing of custom oven mitts is advised.
Temperature settings: Settings for the seat heating and air conditioning systems have been modified to go from cool to Sriracha hot.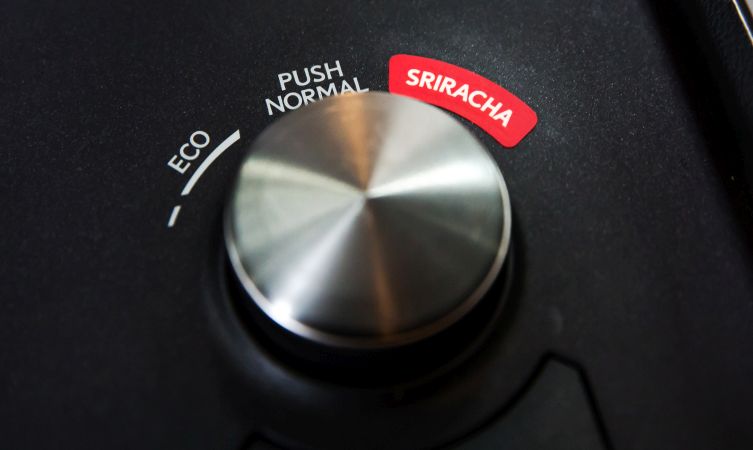 Driving mode: Opting for Sriracha mode tunes the powertrain to deliver faster gearchanges and more dynamic throttle mapping.
Seats: The original IS leather seats have been specially embroidered with the Huy Fong rooster logo, the Sriracha IS logo, and green accents.
Green accents: Touches of green are a signature element of Huy Fong Food products and can be found on the brake calipers, spindle grille, door mirrors and seats. Even the interior mood lighting is now green.
Luggage: The boot of the Lexus IS contains a special stash of 43 Sriracha sauce bottles for all your condiment needs. But just in case you are away from the vehicle, the key fob has been modified to become an emergency sauce dispenser.