Lexus has revealed an illuminating version of the new Lexus IS wrapped in 41,999 programmable LEDs, turning the car into an eye-catching screen for displaying dynamic graphics and video.
The car was created as a collaborative project between Lexus and video hosting service Vevo, with the aim of showcasing the art, technology and commanding design of the Lexus IS saloon.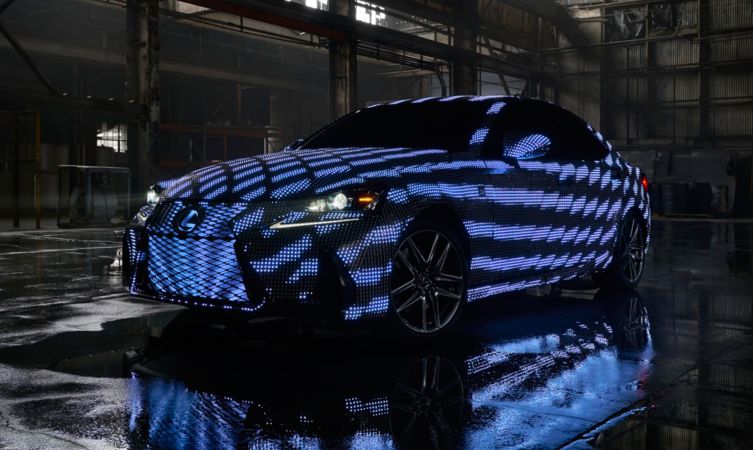 Upon completion, the concept inspired a music video by chart-topping UK artist Dua Lipa. In Be the One, the car takes on an anchoring role in an ethereal story that also casts actor Ansel Elgort (Divergent; The Fault in Our Stars) as Dua's former love.
"A car as visually striking as [this] required an equally dramatic debut," said Lexus marketing manager Brian Bolain. "A music video was a perfect place to launch the [car] and working with Dua Lipa allowed the concept to come to life, putting a spotlight on the 2017 Lexus IS in an entirely new way."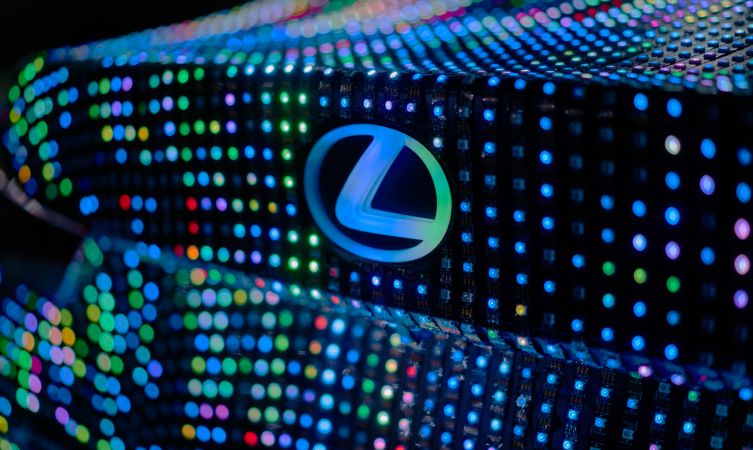 If each of the hand-applied LED strips were laid end-to-end, the string of light would stretch half a mile; and when all the LEDs are illuminated, the car produces 175,000 lumens – equivalent to around 145 typical high-beam headlights.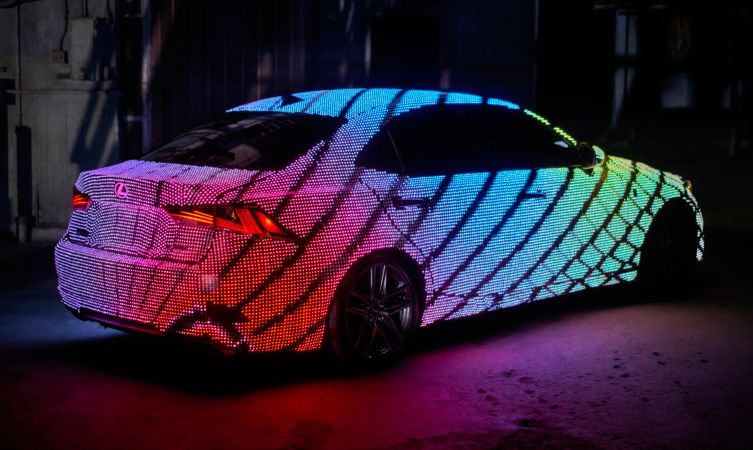 In addition to broadcasting graphics, the car can generate colourful, mesmerising animations in response to gestures and music. Through this responsive technology, an expressive car is turned into an actual vehicle for expression.