Journalist Joe Clifford drove from California to Nevada to report on the recent SEMA show, crossing the desert in a Lexus RX 450h. This is the story of his trip.
Standing in the middle of the Mojave Desert in Southern California, USA, I was convinced that I was further from human civilisation than I have ever been in my entire life.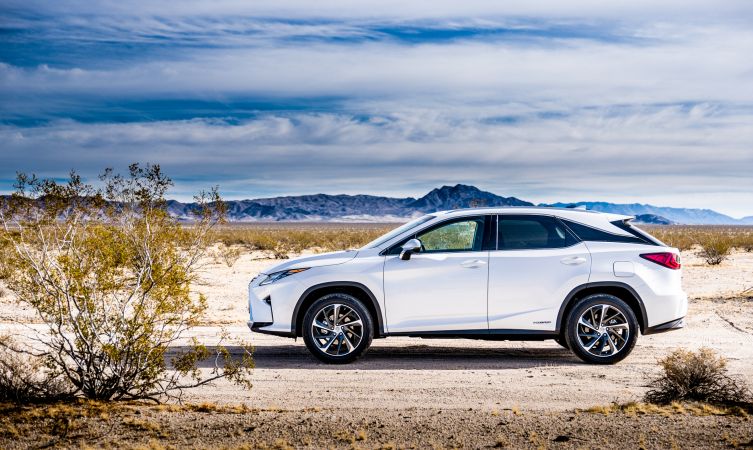 Dotted with dessicated plant life rising from volcanic cinder, the dry basin off Kelbaker Road lies in the heart of the Mojave National Preserve. It extends from shimmering mirage on the westerly horizon to the abrupt rise of the Granite Mountains to the east. As these edifices reached their peak, muted earth tones surrendered to an azure sky, dazzling in its saturation.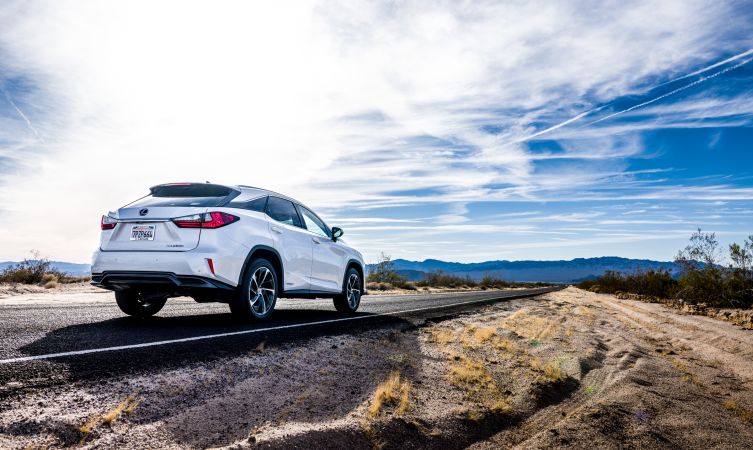 The blue was crisscrossed with aircraft vapour trails, insinuating that I was positioned far below as piggy-in-the-middle of an aerial game being played between the cities of Los Angeles and Las Vegas. In a way, it was true. But standing there taking in those breathtaking surroundings, I didn't feel that being earthbound was a second-rate choice.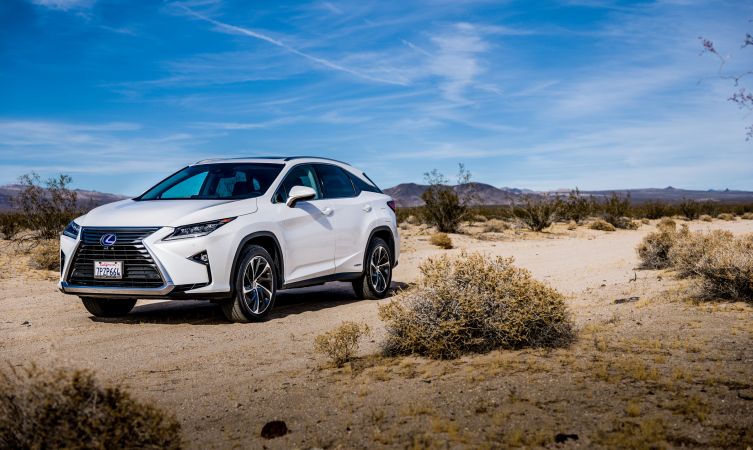 Having left Los Angeles a few hours previously, my decision to commune with nature in the Mojave Desert marked the halfway point in a road trip to Las Vegas, where I planned to attend the annual SEMA show. It was a journey designed to help me connect two ends of the Lexus spectrum, the vehicle for which was the newest model in today's line-up, the fourth-generation RX.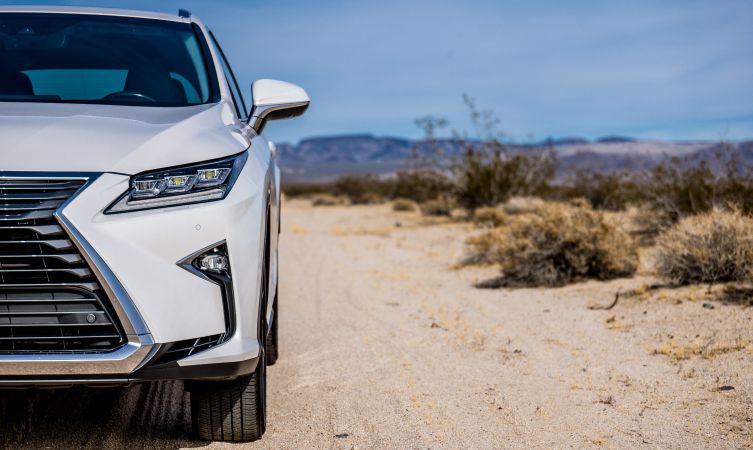 The starting point that morning had been the coastal city of Torrance, home to Lexus and parent company Toyota in North America. Nestled among the manufacturer's sprawling campus is an unmarked industrial unit that contains a phenomenal collection of museum-piece cars, one of which is this pristine white Lexus LS 400 (below).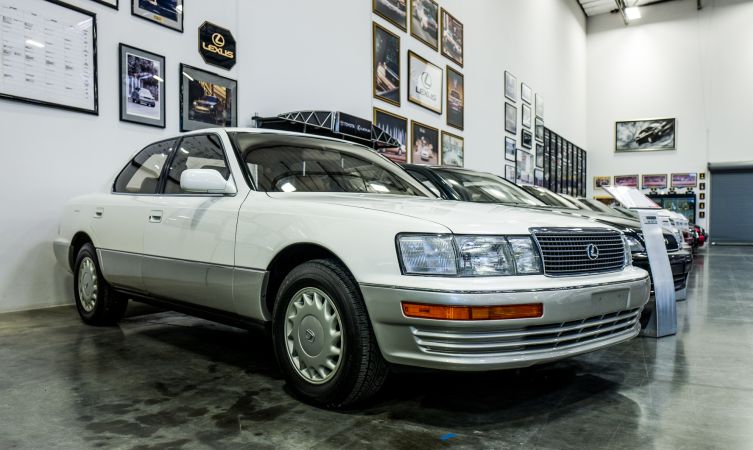 Built in June 1989 and shipped to the US ahead of the model's public launch on 1 September 1989, it is one of the oldest Lexus models in existence. What's more, with a little over 16,000 miles showing on the odometer, this landmark vehicle remains virtually brand-new in every sense.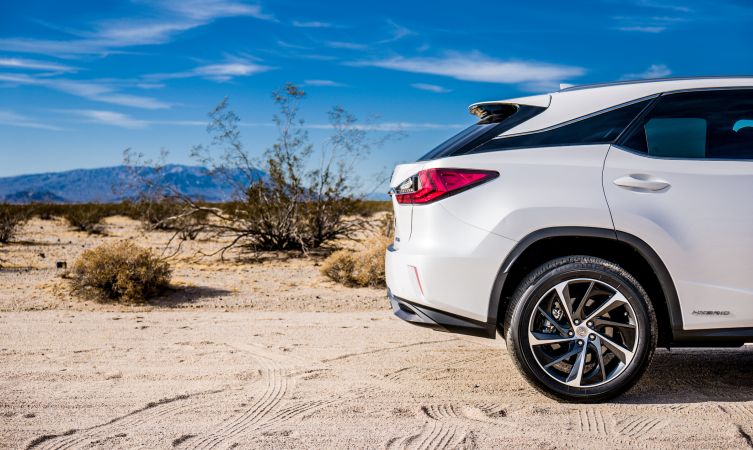 Having written many articles on the history of Lexus models, I have immense respect for the engineering and craftsmanship that went into its development. But to my eyes the LS 400 is very much an analogue product, whereas the RX 450h outside is a sharp-suited reminder that we are now in the digital age. It feels more than 27 years ahead in terms of design, interior packaging and powertrain technology. In fact, I cannot imagine a circumstance where I might be tempted to choose the first-generation LS over a current RX.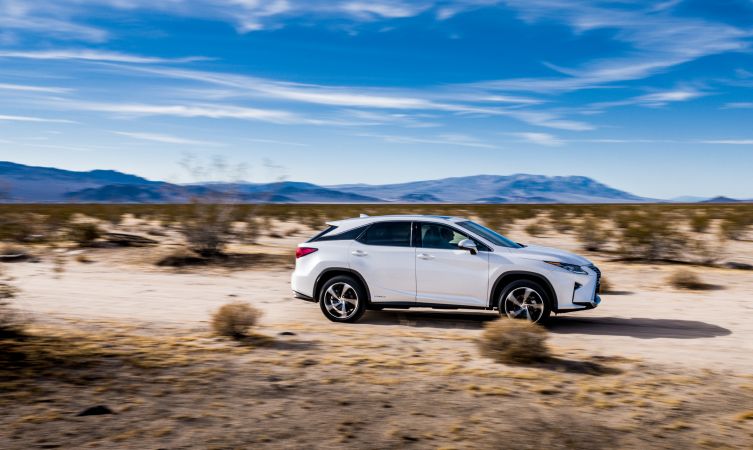 This chasm between old and new was reinforced in my escape from the hustle and bustle of Los Angeles. A pall of smog tinged the sky above the San Joaquin Valley a dirty shade of yellow, so I was thankful that the RX's sophisticated climate control system monitors pollution levels and can automatically seal me from the outside world to maintain interior air quality.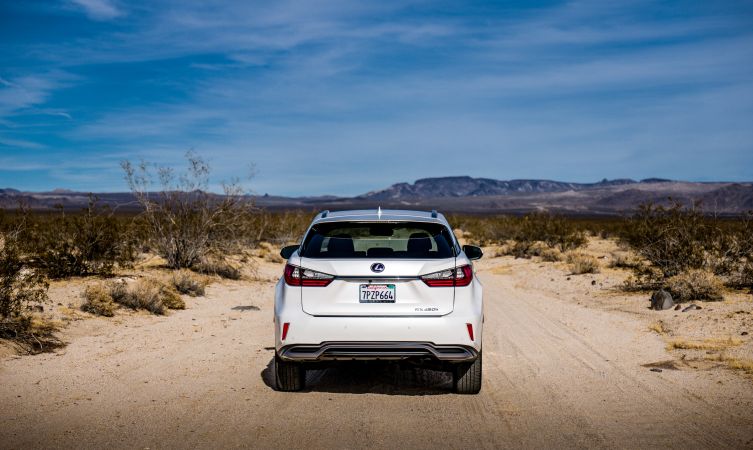 In addition, the combination of adaptive cruise control and blind spot monitoring – elements of the Lexus Safety System + suite – is ideally suited to the American road network. With both systems activated you can settle into a single lane of the highway and maintain a safe distance from the car in front, while also being forewarned that more stressed-out drivers might be making their overtaking maneuvers on either side.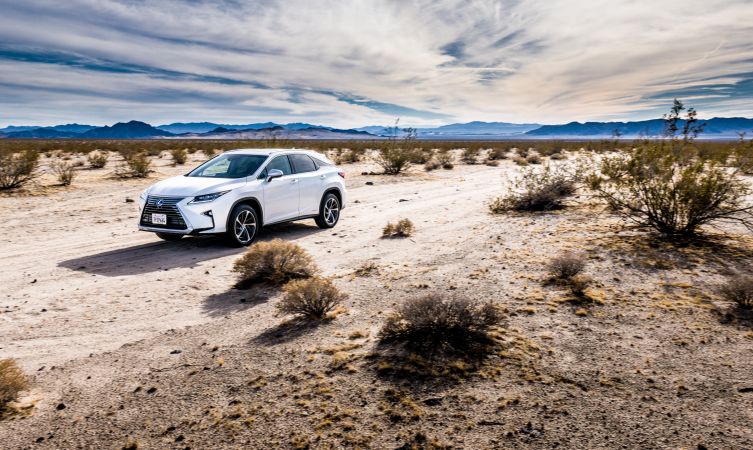 A road trip through the desert conjures romantic notions of exploration and bravery, the sort of journey you would only now consider tackling in a powerful SUV, such as the RX 450h. But the reality is that Interstate 15 from Los Angeles to Las Vegas is a regular highway punctuated with service areas and emergency call boxes every couple of miles. It appears no more dangerous than driving on the M1.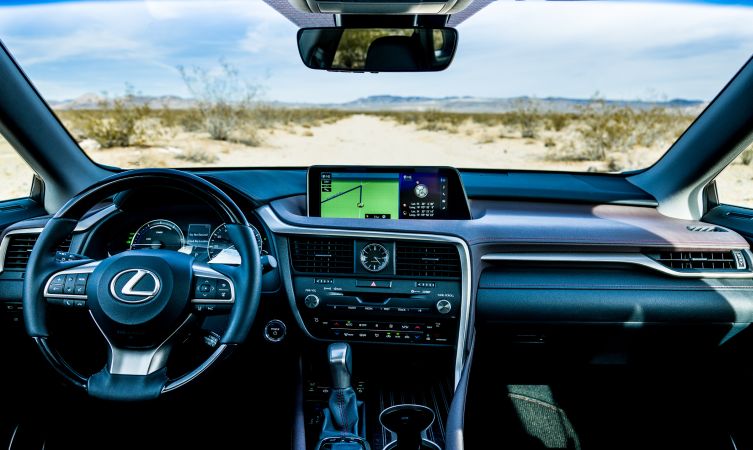 However, cocooned within a quiet, climate-controlled environment, you tend to forget that searing outside temperatures and unrelenting climbs from plain to peak put immense pressure on the vehicle's engine and cooling system. During most of these 20-mile climbs I passed a number of cars stranded on the hard shoulder with smoke billowing from under their bonnets.
As expected, the powerful RX 450h retained an air of unflustered dignity, irrespective of the gradient. My only clue to the effort involved came from an occasional glance at the energy display gauge, which revealed that the needle had strayed from its normal resting place in the 'Eco' band to the 'Power' zone, summoning greater reserves from the hybrid battery and 165bhp electric motor.
Not long after, a subtle 'bing' sound drew my attention to a steaming cup of coffee illustrated within the instrument cluster. Like a dutiful butler, the RX was suggesting that I might need to take a short break, so I decided to oblige. Although tempted to retrieve lost vowels in the settlement of Zzyzx (alphabetically the last place on earth), I carried on a few miles further and peeled off east at Baker, heading into no man's land for the mid-point of the National Park.
The silence here is appropriately tomblike, for it is difficult to imagine life emerging from the fierce grasp of this weathered terrain. Yet there are hundreds of snake holes in the ground and occasional signs warning road traffic to watch out for stray tortoises. The Mojave Desert is also one of the few natural habitats of the evergreen Joshua tree, so named by early settlers for its resemblance to the Biblical character who raised his arms in the air to pray.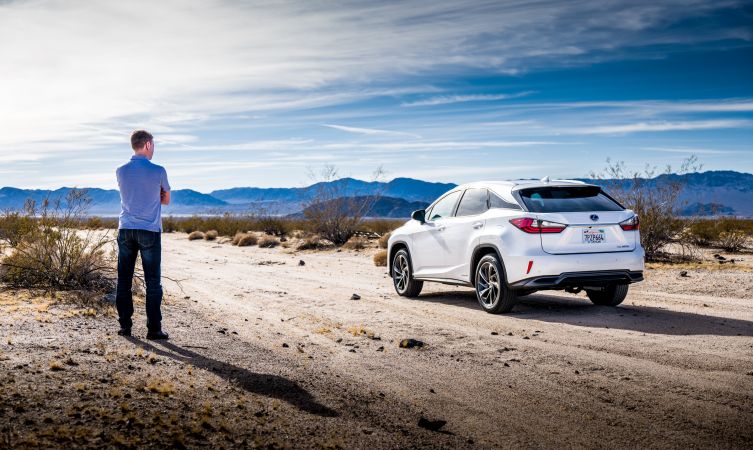 Returning to the Lexus RX 450h was a stark reminder that we've come a long way since the covered wagons of those early settlers. We think nothing of jumping into our cars and crossing a stretch of land that, a few hundred years ago, might have cost us our lives. But rather than becoming sentimental, it is this thought of progression that spurred me on to my final destination, Las Vegas.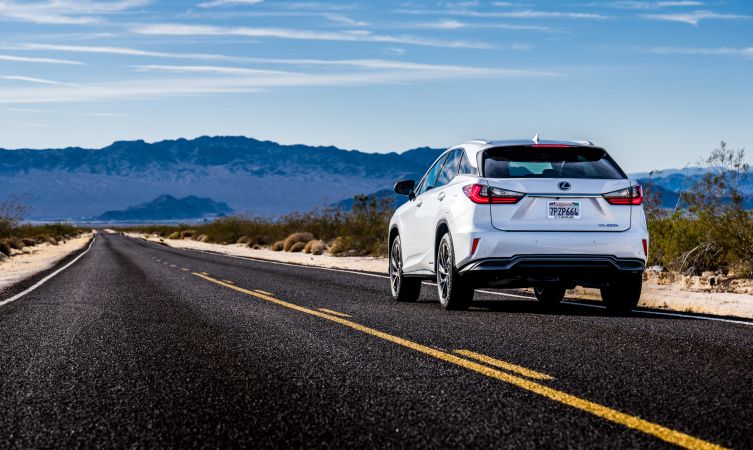 Having taken me to see the beginning of Lexus history, the RX will now usher me through to meet its new sibling, the forthcoming Lexus LC. This flagship coupe is not due to arrive in showrooms until next year, yet it appeared at the aftermarket extravaganza of SEMA in both pre-production form and as a radical modified version (below).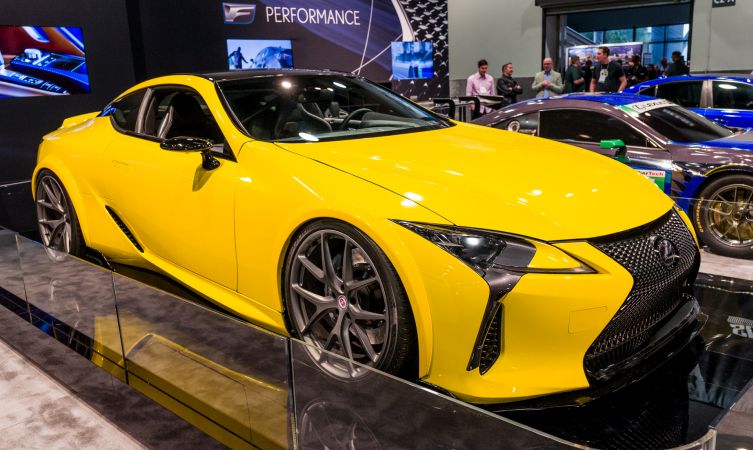 When it goes on sale, the LC will elevate Lexus to new levels of sophistication and dynamism. Nevertheless, having spent some quality time with the marque's best-selling hybrid SUV, I've been able to appreciate the past and create anticipation for an exciting future. But for right now, I'm delighted to be able to pat my pocket and know that I'm holding the keys to the model of the moment.
All information is correct at the time of publishing