When it comes to endurance racing, Lexus vehicles are commonly associated with the 24 Hours of Nürburgring. Indeed, the race that took place at the end of last month marked our tenth participation in as many years.
Although we have no official involvement in the 24 Hours of Le Mans this weekend, it is interesting to note a direct connection between Lexus and the racing hybrid system at the heart of the prototype machine being campaigned by parent company Toyota in the World Endurance Championship (WEC).
In 2006, the newly released Lexus GS 450h – incidentally, the world's first rear-wheel drive hybrid power sports saloon – was modified for competition and entered into the most gruelling race in Japan's Super Taikyu calendar; the Tokachi 24 Hour.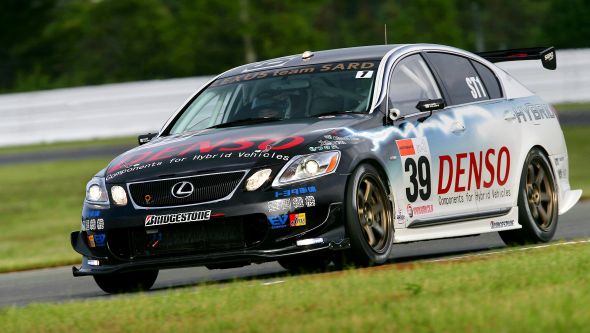 More than just a publicity stunt, this was the first manifestation of a commitment stated a year earlier to evolve the manufacturer's proprietary hybrid technology to race specification. It involved developing a new, more efficient way of recovering brake force energy during the relatively brief moments of heavy braking during a race, as well as an equally rapid way to deliver bursts of energy during acceleration.
This sort of quick-fire performance was outside of the capabilities of the nickel-metal hydride battery in the Lexus GS. So the engineers modified the production-based Lexus Hybrid Drive system to include a capacitor to rapidly store and deploy the harvested energy. It was a setup that proved incredibly successful, with the Lexus GS 450h proving trouble-free – and importantly, very fast – throughout the twice-around-the-clock race.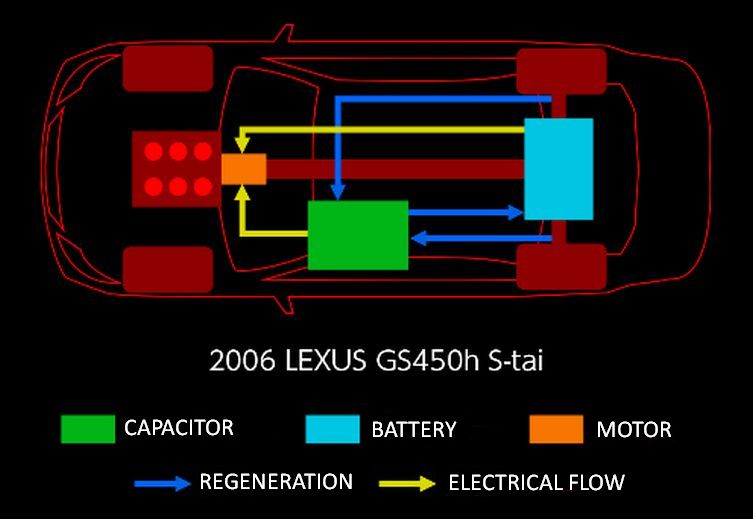 Data collected from the event proved invaluable, for this capacitor-based hybrid architecture was employed to race-winning success at Tokachi the following year. It also formed the basis of four successive evolutions of the hybrid-powered prototype machine competing in the WEC.
The latest version of the hybrid prototype will be competing this weekend at the 24 Hours of Le Mans.
Learn more: Review of the Lexus GS