In Japan, springtime is visualised in the numerous species of cherry blossom tree, the spectacular blooms of which are a symbol of life and an enduring icon of Japan as a country. Celebrations surrounding what is known as sakura season last from late January to late April as the warm front activates life and colour from the southernmost outpost of the Okinawa archipelago to the northern island of Hokkaido.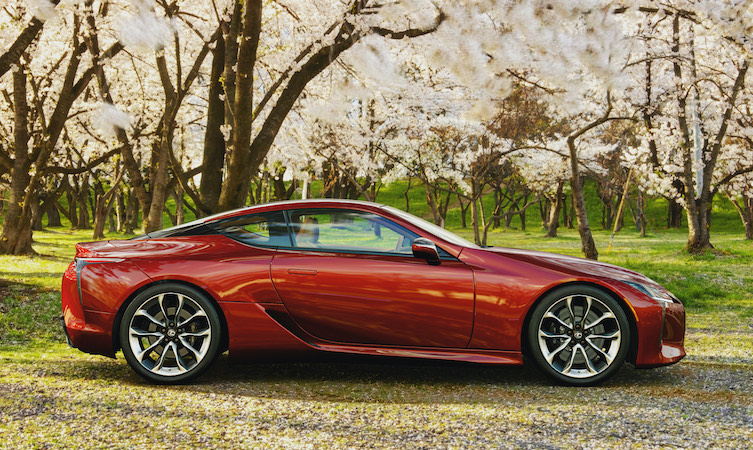 During this time, Japanese people aim to create hanami, or cherry blossom viewing, opportunities by picnicking with friends and family beneath the mood-boosting blooms. This tradition will often involve food and drink products infused with the aromatic flavours of cherry blossom as well as fresh, seasonal produce cut into the delicate shape of the petals.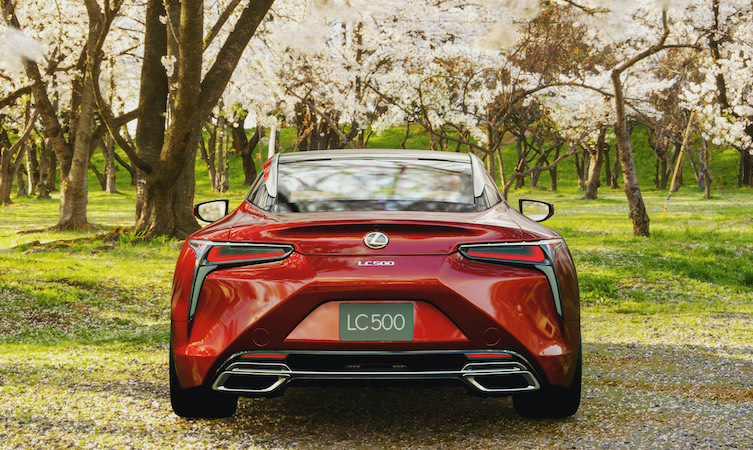 Sakura season in GT Sport: How to bring the outside in
With most countries in lockdown at the moment, opportunities to experience cherry blossom in the UK are practically impossible, let alone Japan. So we decided to celebrate sakura season in virtual reality at home, with the help of the Lexus LC coupe and the Gran Turismo Sport racing simulator.
Read more: Gran Turismo Sport vs real life images: how we created them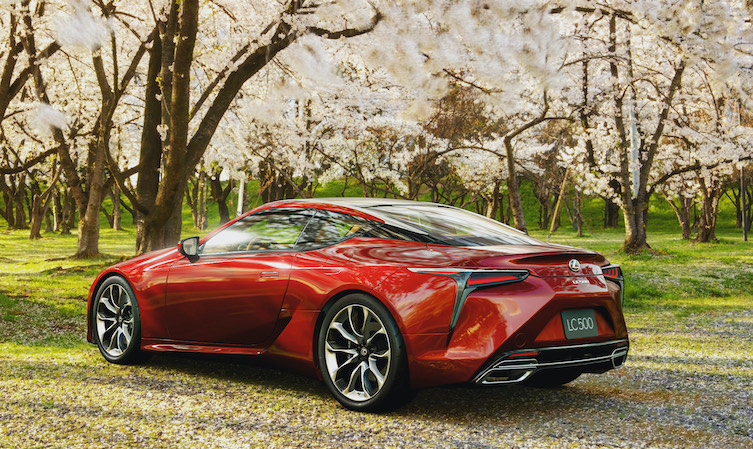 Our photoshoot sets the sleek Lexus LC 500 against the backdrop of Kajo Park, which in real life is located in Yamagata Prefecture, a northern region of Japan. Built around the ruins of a 661-year-old castle, the park spans 500 metres and is a popular destination at hanami time thanks to its 1,500 cherry trees. As far as we are aware, the two have only ever been introduced to each other in the virtual world.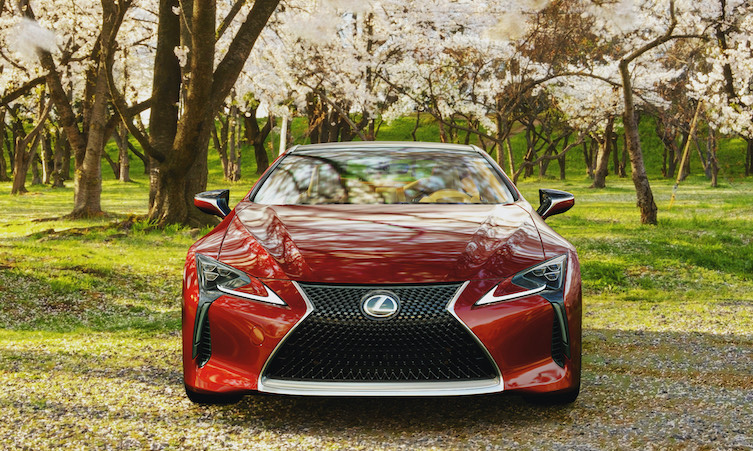 Want to have some hanami time of your own without leaving the sofa? Gran Turismo Sport has a number of beautiful springtime photo locations, which can be accessed via the tab entitled Cherry Blossoms – Heralds of Spring in the Scapes feature section.
Read more: Lexus LC manga: Daniel Atanasov interview