The all-new Lexus LC 500 and its hybrid counterpart, the LC 500h, will be featured among 21 Lexus models at the 2016 New York International Auto Show.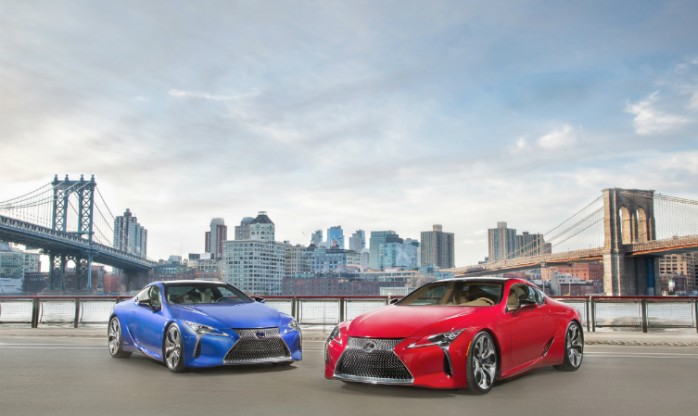 The all-new LC luxury coupe was revealed in January at the North American International Auto Show in Detroit, and the LC 500 Hybrid was revealed in March at the Geneva Motor Show. The New York auto show marks the LC 500h's North American debut, as well as its first appearance together with the LC 500.
Learn more: Lexus LC 500 and LC 500h: What makes them special?
The styling, performance and craftsmanship of the LC position it as the flagship coupe of the Lexus lineup. Inspired by the acclaimed LF-LC concept that debuted in 2012, the LC represents a shift in Lexus' engineering processes and design direction. Its outstanding visual appeal—highlighted by an aerodynamic shape, sensual curves and wide, imposing stance—has been unanimously praised. The coupe recently won EyesOn Design awards for Production Car and Best Designed Interior.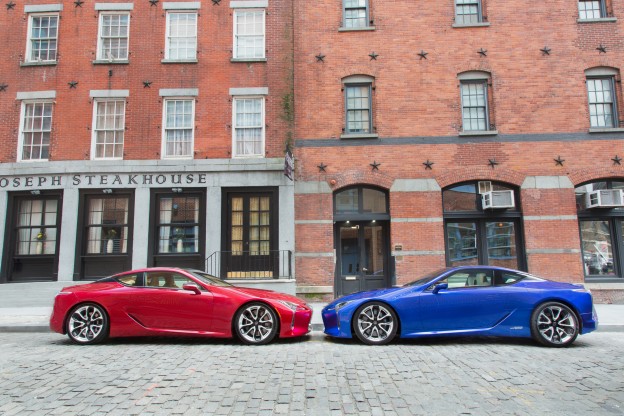 The LC 500 features a newly developed 10-speed automatic transmission—the first ever in a luxury automobile. Its interior spotlights a layout that is both cockpit-focused and elegant; the driver's hip point was engineered to be as close as possible to the vehicle's centre of gravity.
This athletic coupe is also the first Lexus to use the brand's all-new, premium rear-wheel-drive luxury platform, which promises enhanced dynamic capability and performance. These underpinnings will become the blueprint for the company's future front-engine/rear-wheel-drive vehicles.
The LC 500 Hybrid, in turn, offers exhilarating performance and greater efficiency through the world's first Multi Stage Hybrid System, the next generation of hybrid powertrains specifically designed for performance vehicles. The system closely aligns engine speed with throttle inputs, while also balancing power with fuel consumption.
It also features 'M' Mode—the first driver-initiated gear shifts offered on a Lexus full hybrid powertrain—giving drivers the ability to initiate direct and responsive gear shifts for the most sporting and engaging drive yet from a Lexus hybrid.
Read more: Powertrain of the new Lexus LC 500
Read more: Lexus LC 500 unveiled at 2016 Detroit Motor Show
Read more: Lexus LC 500h makes its World Premiere