From the beginning of the 'LF' series in 2003, Lexus Future concept cars have signalled the arrival of numerous new design features and presented an increasingly dynamic approach to their visual language.
These aesthetics invariably originated from inside this glass-fronted, four-storey building in Aichi Prefecture, central Japan. Though relatively anonymous at first glance, a closer look reveals that the office block could indeed be hiding a special purpose. Multiple security gates block entry to the uninvited, and the guards are required to politely remove all forms of recording devices from visitors.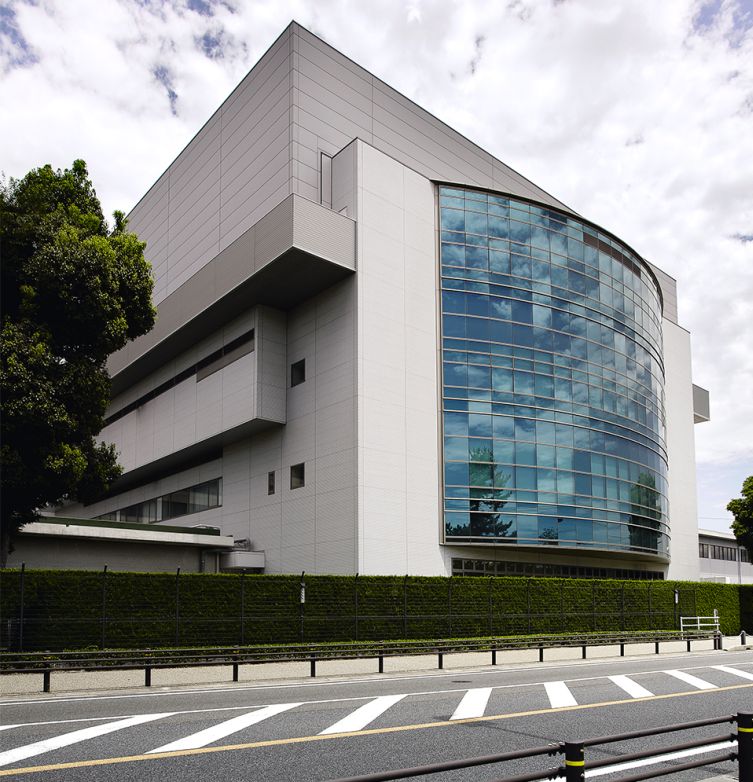 The Lexus Design Centre is a design-centric 'hub' that consists of four major facilities – examination hall, real-scale theatre, virtual reality cubicle, and photography studio – that combine to create a one-stop centre for the brand's overall design process. From rough sketches and three-dimensional renderings to clay models and near-completion prototypes, all are brought into this building so Lexus designers can examine their development at the most meticulous level.
"The facilities housed in this design centre help us closely study visuals of all the models we develop," says Takeshi Tanabe, a project general manager at the Lexus Design Division. "We narrow down the areas that need refining here, almost to the point where we could build a real car based on the final computer-generated visuals."
Advanced technology is integral to operations here but expert craftsmanship is always present and absolutely essential in creating the final product. Whether a prototype, production car or concept model, each Lexus vehicle goes through a painstaking evaluation process by designers and expert modellers until both are totally satisfied with the result.
EXAMINATION HALL
Equipped with five turntables and an enormous retractable roof, the examination hall enables clay models and prototypes to be examined from every angle and, if required, under natural daylight.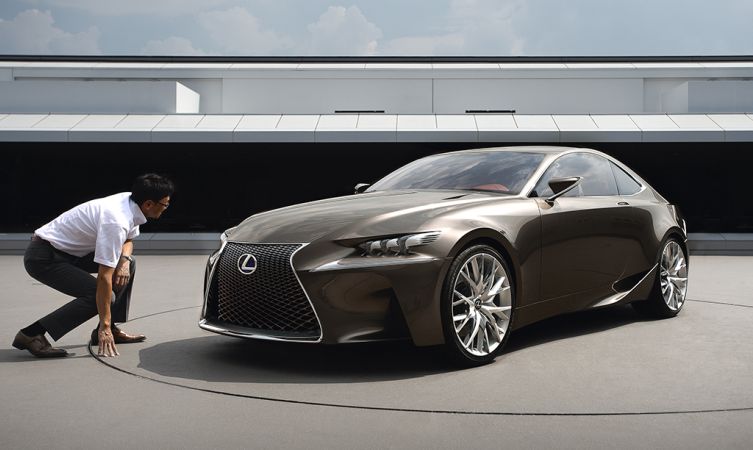 With the roof closed, the hall's complex lighting system can illuminate vehicles directly or indirectly with varying degrees of strength. The purpose of this is to make sure the designers can still work when the weather outside is inclement, but more importantly to ensure that each Lexus model appears equally impressive at any time of day.
Connected to this hall is a large conference room where an audience of up to 100 people can scrutinise the vehicles on 12 monitors.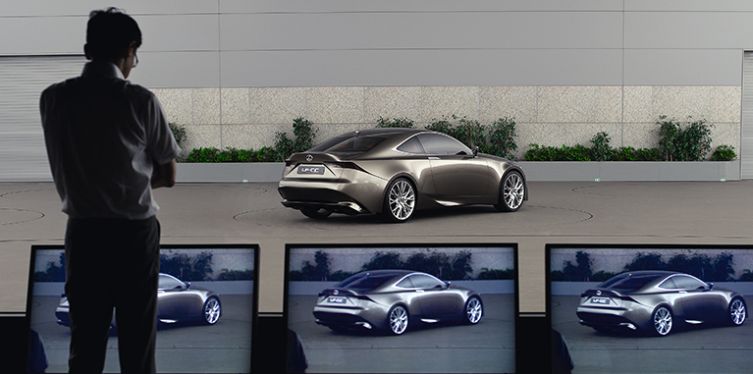 "We bring out prototypes at varying stages of development to study," says Tanabe. "This is where the crucial decisions are made. In this room we unveil to executives the prototypes that we believe should go into production, seeking their approval."
REAL-SCALE THEATRE
On the third floor is a sizeable theatre equipped with three high-definition monitors, each measuring around two-and-a-half metres tall by six metres long. These can display everything from rough sketches to 360-degree visuals so that each car's design can be scrutinised, either in isolation or against beautifully reproduced surroundings that reflect on the car's exterior. Indeed, because of the triptych layout, up to three prototypes can be displayed at full-size simultaneously and against backdrops that enable Lexus to understand how the car will be seen in typical environments in each overseas market.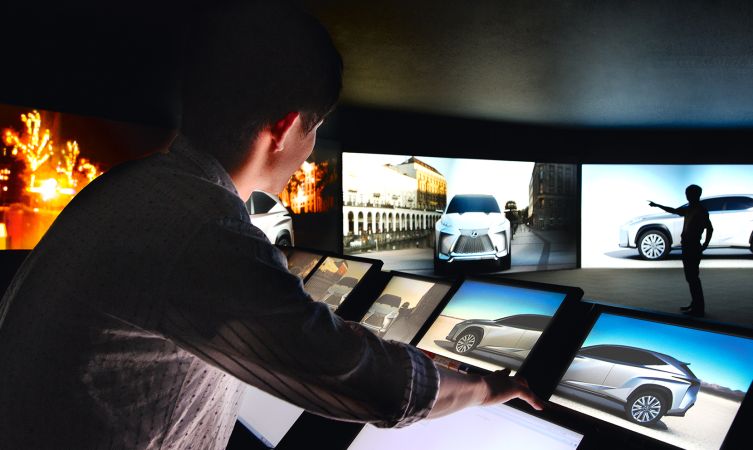 "Being able to do this is very important, as it gives us a good idea of how bold and sophisticated the car's design looks," commented Tetsuo Miki, another project manager at Lexus Design Division. "We can then hone the image at full-size so when we create a clay model more quickly and more accurately to our intentions."
VIRTUAL REALITY CUBICLE
Measuring around eight-feet in each direction, the virtual reality cubicle may not be as impressive in size as the examination hall but this state-of-the-art facility is equally important. Designed to replicate a typical driving environment, the operator sits in a car-like seat and then puts on a pair of 3D goggles. What follows is an uncanny simulation of a car, with images of the cockpit and external environment beamed in from multiple projectors installed in the ceiling.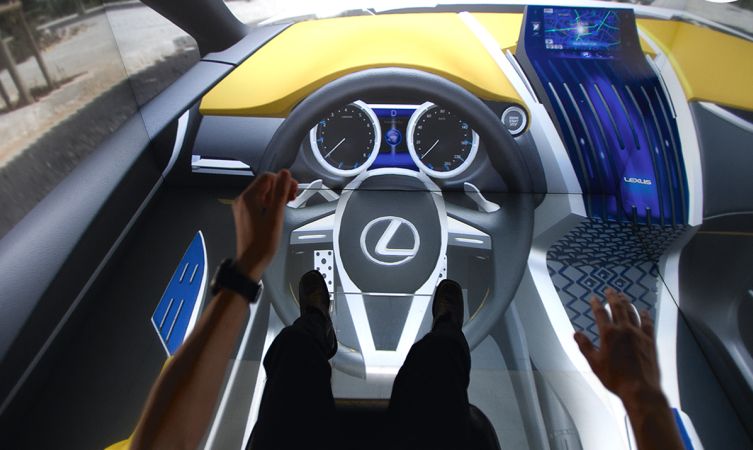 "One of the main pillars of our L-finesse philosophy is that each design should be human-oriented," commented Miki. "It's very helpful to be able to visualise how interior components and design details will come together. This cubicle enables us to perfect interiors down to the smallest detail during the initial stages."
PHOTOGRAPHIC STUDIO
This vast, superbly-equipped in-house studio is used to photographically document the progress of prototypes throughout the design process. But it is also used for the more demanding task of creating short movies of each model, primarily for screening at motor shows where the vehicle is officially unveiled.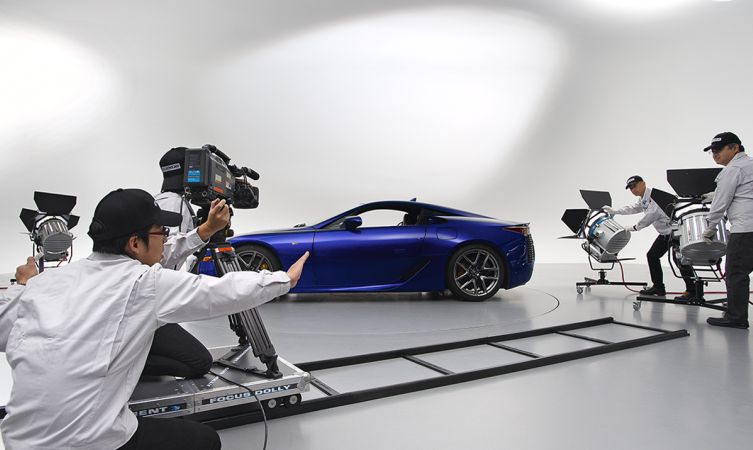 High-end equipment is all well and good but it would be useless if the staff were not capable of exploiting its potential. On that note, Lexus is proud to have deep reserves of human resources – teams of shooting and lighting professionals that have the skills to achieve visual imagery that is breathtaking enough to match the identity of the brand.
Based upon an article that originally appeared in the Lexus International magazine, Beyond.