It is easy to spot a clean technology synergy between Resin Products' business and its decision to choose Lexus hybrids for its first vehicle fleet. The Lichfield-based company is a specialist in the supply of high-quality ion exchange resins, materials that, in the majority, are completely toxin-free and recyclable, and used in environmentally responsible processes across a wide range of industrial applications, from water treatment to nuclear power.
The high efficiency of Lexus's hybrid technology, which produces low CO2 and near-zero NOx and particulate emissions, was a prime consideration for the company in choosing the right brand to meet its new fleet requirements.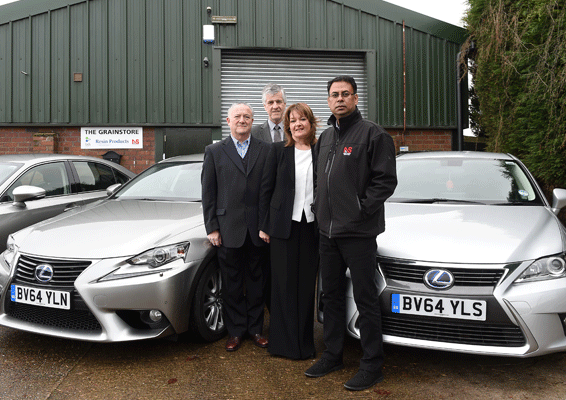 Phil Goscombe, Resin Products Managing Director, said: "Lexus's hybrid technology is impressive, and there is a good synergy with the environmental aims of our water purification products.
"Beyond these benefits, the proposition was even more compelling for us because of the cost savings it delivers through lower tax. The result is we can operate a cleaner, more cost-effective fleet, yet still enjoy driving high-quality, prestige cars."
Resin Products has selected IS 300h and CT 200h models, both of which fall within the lowest two bands for road tax (Vehicle Excise Duty), attracting low benefit-in-kind company car tax rates. The scheduled service and maintenance programmes and the cars' proven reliability further add to their appeal to business users.
Resin Products acquired its vehicles through Business Drive Contract Hire, with a three-year renewal plan.