The Lexus IS saloon will adopt petrol turbo power for the first time with the introduction of the new IS 200t. It is the third model to be announced with the new Lexus engine, following the NX 200t crossover, which is already on sale, and the future new RX 200t SUV.
In the IS the 2.0-litre unit will deliver 241bhp (180kW) and maximum torque of 350Nm. It promises rapid acceleration up to a top speed of 143mph, driving the rear wheels through an eight-speed Sport Direct Shift automatic transmission that was originally developed for the RC F high-performance coupe. Nought to 62mph acceleration can be achieved in seven seconds, while average fuel consumption is from 40.4mpg.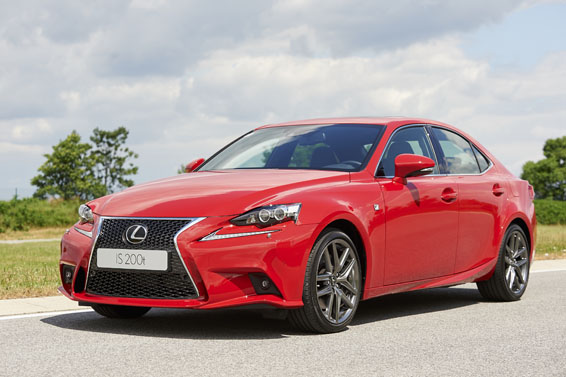 The engine benefits from a raft of innovations and technologies that secure, fast throttle response, instantaneous torque, minimal turbo lag and strong fuel economy. Key elements include D-4ST fuel injection and a water-cooled cylinder head with an integrated exhaust manifold and twin-scroll turbocharger.
Lexus IS 200t: innovative engine technologies
Lexus has used a world-first combination of engine technologies to achieve a high level of responsiveness, minimal turbo lag and good low-speed torque, together with excellent fuel economy.
The four-into-two exhaust manifold pairs cylinders according to their expansion or compression stroke. This innovative structure acts in conjunction with the highly efficient twin-scroll turbocharger and prevents interference between the exhaust gases from each cylinder, generating high torque across the widest possible rev range.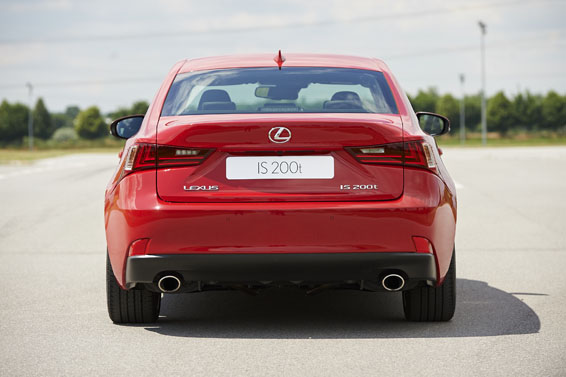 The engine also uses an air-to-liquid intercooler mounted directly on the engine, significantly reducing the intake volume downstream of the turbo, so minimising turbo lag and securing highly responsive performance.
The twin-scroll turbocharger itself features variable waste gate valve control. This minimises pumping losses by reducing back pressure during low engine loads when the turbo isn't required.
Lexus IS 200t: D-4ST fuel injection
D-4ST uses a high-pressure fuel system for injection directly into the cylinders and a low-pressure system for port injection. The injection is split between the direct and port injectors according to engine load, optimising fuel combustion in all driving situations to improve both low-speed torque and fuel economy.
It works in combination with turbocharging technology to create a high level of compatibility between the high tumble ratio (achieved by optimising the shape of the cylinder head intake ports and the piston tops) and the turbo boost control.
Dual VVT-iW technology
The turbo engine features innovative dual intelligent variable valve-timing technology – Dual VVT-iW. This allows torque to be optimised throughout the rev range and lets the engine run at start-up on the Otto cycle, before switching to the more fuel-efficient Atkinson cycle. The system applies VVT-i to the exhaust valves and VVT-iW to the intake valves and also allows for wide-open throttle performance.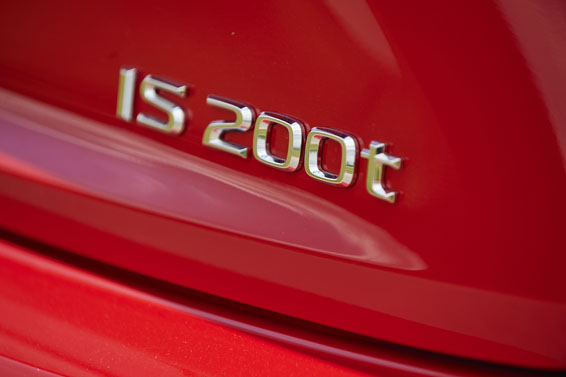 The late closing of the intake valve on the Atkinson cycle reduces pumping losses and boosts fuel economy. VVT-iW incorporates a mid-position lock which enables the Atkinson cycle to be maintained without sacrificing starting performance in cold weather.
Light weight and further advanced features
The engine is remarkably light and compact, weighing just 160kg. Cast with low nickel content heat resistant steel, it features a cylinder head cover, intake manifold and intake pipes formed in a resin material. The unit underwent more than 10,000 hours of bench testing prior to covering more than a million kilometres in on-road trials.
A number of measures were taken to reduce friction losses in different parts of the engine, helping improve fuel economy. These include using an offset crankshaft to lower the piston thrust load; improved machining of the cylinder bore; and a surface treatment for the piston skirts which reduces slide resistance. Low-tension piston rings have been used and the weight of reciprocating parts has been reduced.
The engine uses a lightweight roller rocker valvetrain and a low-friction timing chain. Low-friction materials have also been used for the crankshaft oil seals, and the flow of lubricating oil has been optimised, with a variable discharge mechanism reducing the oil pump flow.
Careful heat management inside the engine further improves fuel efficiency: a rapid warm-up system for the cylinder block suppresses the flow of coolant into the block when the engine is cold, and a piston-cooling oil jet control system cuts the oil supply to the pistons to improve warm-up speeds.
Smoothness, quietness and turbo sound
The rigidity of the engine's main structural components is optimised to suppress vibration, and a balance shaft with resin gears is fitted to achieve even greater smoothness.
New calcium-free lubricating oil helps prevent engine knock at low revs; the piston cooling oil jet system further improves anti-knock performance.
The water-cooled intercooler provides strong advantages in acceleration from standstill, and delivers a 0.3-second reduction in the 0-62mph acceleration time compared to an air-to-air unit. The acceleration curve prioritises torque delivery at low speeds.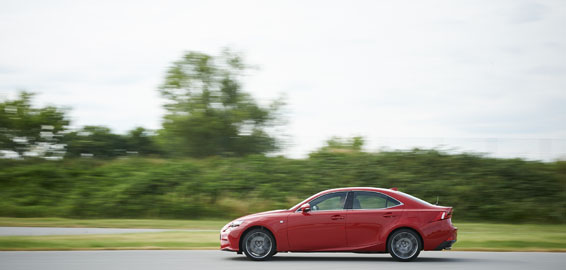 Turbo engines tend to be noisy when the throttle is closed – the effect known as "turbo sigh". Lexus has used an electric air bypass valve and resonator to greatly reduce the characteristic turbo noise. As a turbocharged engine requires a smooth intake flow for performance, Lexus's engineers focused on creating special duct shapes that deliver power without noise.
Eight-speed transmission
In the Lexus IS 200t the turbo engine is matched to an eight-speed Sport Direct Shift transmission with paddle shifts – a unit originally developed for the RC F high-performance coupe. The rear-wheel drive IS 200t is the first Lexus saloon to vary gear shifting in line with G-forces.
The transmission automatically downshifts under hard braking on the approach to a corner, then hold a lower gear through the bend for best control, and then selects the most suitable gear on exit to give the driver greater throttle response.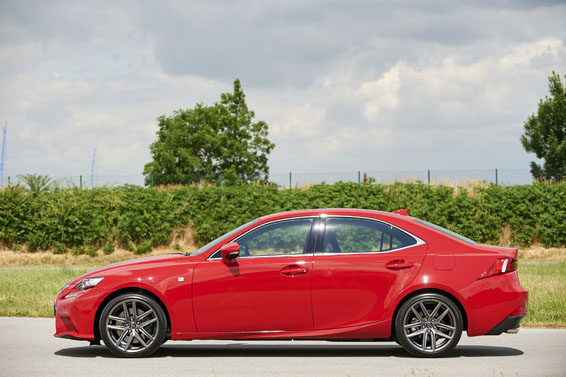 Lexus IS 200t: Technical Specifications
Engine
Engine code
8AR-FTS
Engine type
4 cylinders in-line, turbocharged petrol with aluminium alloy block and head
Valve mechanism
16 valve DOHC, Dual VVT-iW
Displacement (cc)
1,998
Max. power (bhp/kW @ rpm)
241/180 @ 5,800
Max. torque (Nm @ rpm)
350 @ 1,650 – 4,400
Transmission
Driven wheels
Rear
Transmission
8-speed Sport Direct Shift automatic
Performance
Max. speed (mph)
143
0 – 62mph acceleration (sec)
7.0
Fuel Consumption and Emissions
CO2 emissions (combined, g/km)
167
Fuel consumption (combined, mpg)
39.2
Brakes, Suspension and Steering
Brakes
Ventilated discs, front and rear
Suspension
Front – Double wishbone
Rear – Multi-link
Steering type
Rack and pinion
Turns lock to lock
2.84
Min. turning radius (m)
5.2
Weights
Gross Vehicle Weight (kg)
2,125
Kerb weight (min. – max, kg).
1,590 – 1,680
Towing capacity – braked (kg)
1,500
Towing capacity – unbraked (kg)
750
Capacities
Fuel tank capacity (l)
66
Luggage compartment (l)
480
All information was correct at the time of publishing.