The Lexus CT 200h is recognised as the first full hybrid vehicle in the compact premium hatchback segment. Designed primarily with the needs of the European market in mind, the CT 200h is the most approachable Lexus model in terms of price. But it is also the model that distils the fundamental Lexus attributes of quality and craftsmanship into the most compact space.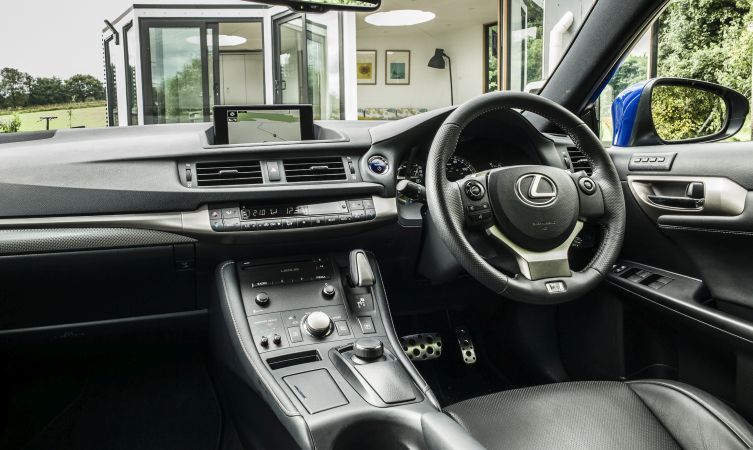 Size, efficiency and functionality are prime requirements of Lexus CT 200h buyers, and we have found that discerning customers have similar preferences when it comes to other belongings. In recognition of this, we have gathered a selection of compact, high-quality products to illustrate how life can be enriched by thinking small.
They say that home is where the heart is, so it seems fitting to begin this five-part series with the Hivehaus modular living space concept. The following instalments will see the rest of our collection being set against this appropriate backdrop.
HIVEHAUS – MODULAR LIVING SPACE
The intriguing Hivehaus concept uses biomimetics to begin solving the complex problem of affordable, space-efficient and energy-efficient housing. By adopting the hexagonal shape of a honeycomb to make a standardised but adaptable module, designer Barry Jackson has created an accommodation concept that can interlock each module and cluster the construction into anything from a garden office to a fully functioning detached home, or 'hive'.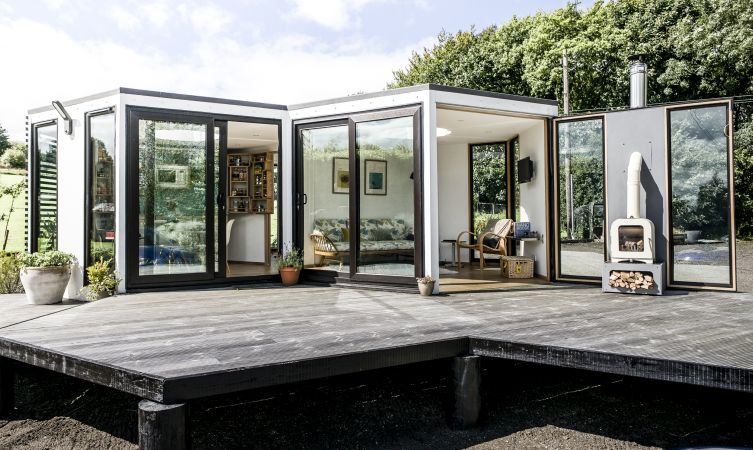 Cleverly, each primary module can be connected by any or all of its six sides, which allows you to create separate rooms and open plan living spaces to suit individual needs. In addition, each of these modules can be dissected into smaller diamond- and triangular-shaped modules to increase the design configurations.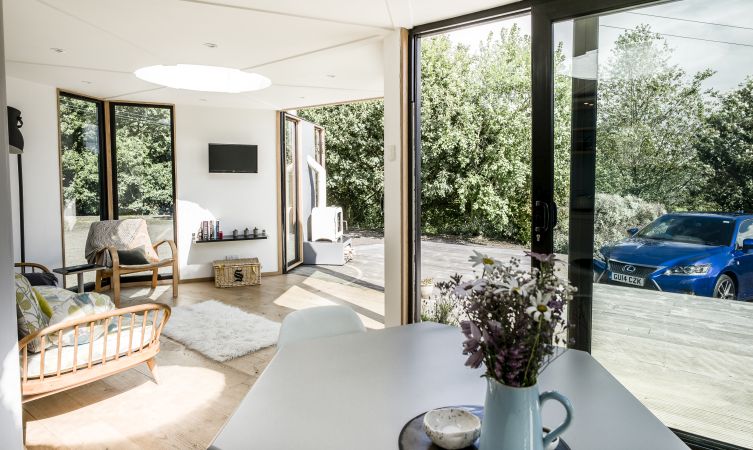 Just as Lexus has provided a helpful build configurator on the official website to help you specify and personalise the CT 200h, so Hivehaus has developed applications for both Apple and Android devices to help potential owners design their own space.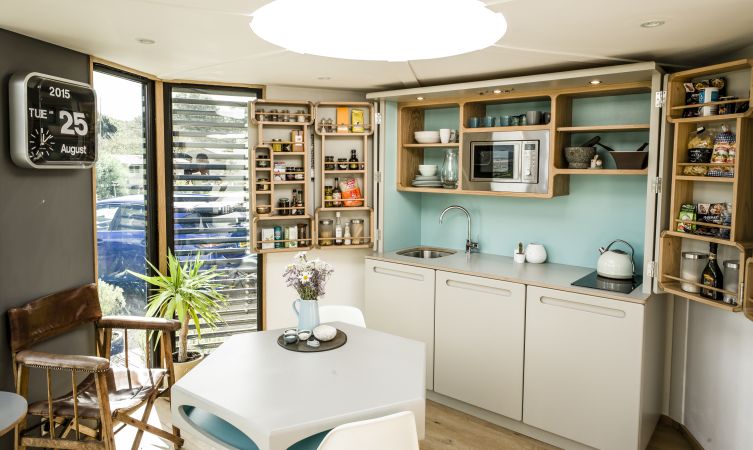 A high concentration of quality and innovative materials goes into the construction of each Hivehaus. These include recycled, recyclable and environmentally-friendly materials, which have a direct relation on the low environmental impact and longevity of this concept.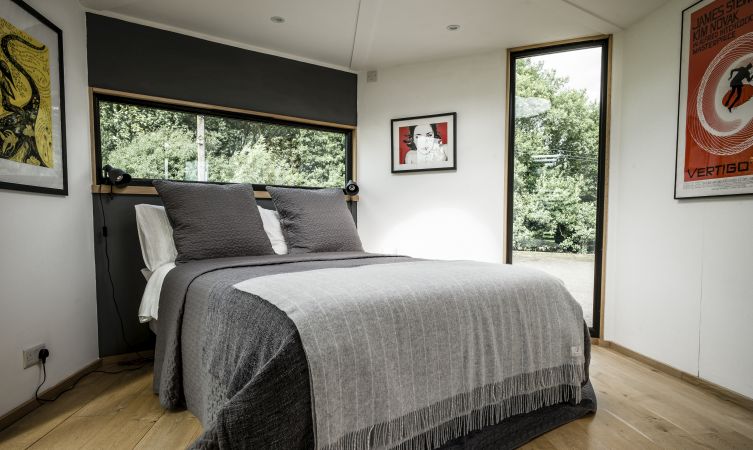 Similarly, the Lexus CT 200h is built on the same production line as larger and more expensive Lexus models; and with assembly overseen by highly trained Takumi craftsmen, benefits from exactly the same quality and attention to detail.
What's more, the CT 200h was the first Lexus to make widespread use of new environmentally-friendly materials such as bio-plastics and bamboo to reduce the car's carbon footprint and improve quality.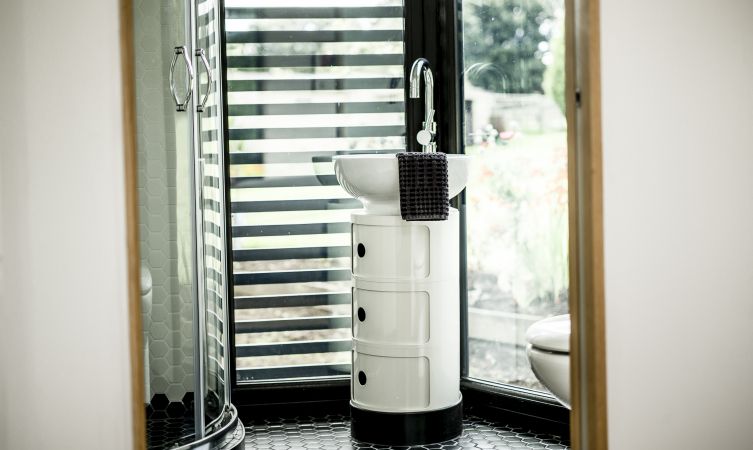 GOCYCLE – FOLDAWAY ELECTRIC BICYCLE
The Gocycle e-bike is the brainchild of ex-McLaren designer Richard Thorpe, and displays a passion for lightweight components and innovative engineering.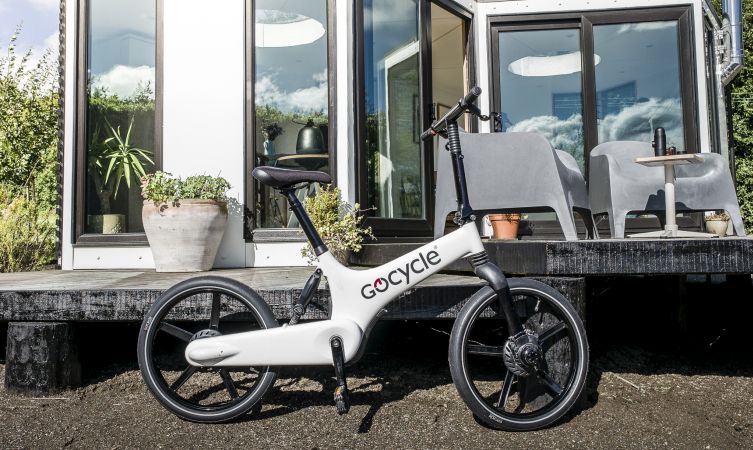 From its single-sided forks and predictive shifting gears to its powerful micro motor built into the front hub, the design of Gocycle is elegant and deceptively simple given the complexity of the machinery concealed within the streamline chassis.
Unlike a traditional bicycle, there are no visible cables, chains, gears or sprockets to maintain, and therefore no oily components to accidentally scuff against your clothes. Similarly, Lexus Hybrid Drive at the heart of the Lexus CT 200h does not need owner maintenance, and indeed is designed to reduce wear and tear on the petrol engine and brakes to increase their longevity.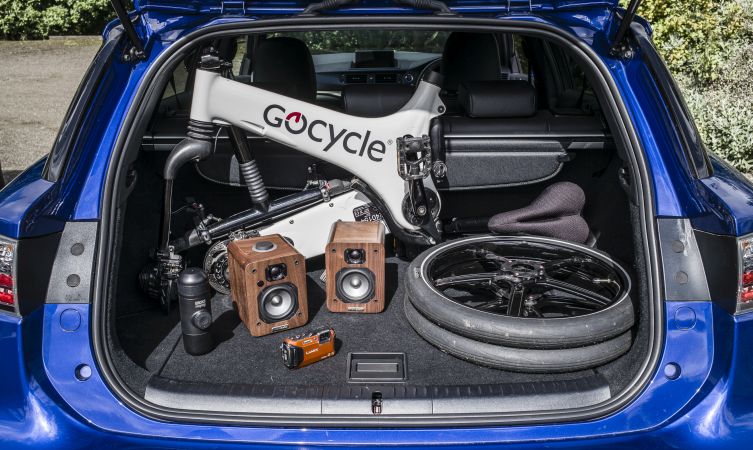 We can already appreciate that in terms of style, integration and specification the Gocycle elevates itself over other e-bikes. But that is before you consider the additional design and engineering work that allows the bicycle to be partially dismantled, folded and stowed in the boot of the Lexus CT 200h with plenty of room to spare.
The Lexus CT 200h offers a variety of on-demand driving modes from the rotary selector and EV switch on the centre console. Likewise, the level of motor assistance in the Gocycle can be remotely switched between three preset modes on a proprietary Apple or Android application, which links to the bike wirelessly via Bluetooth.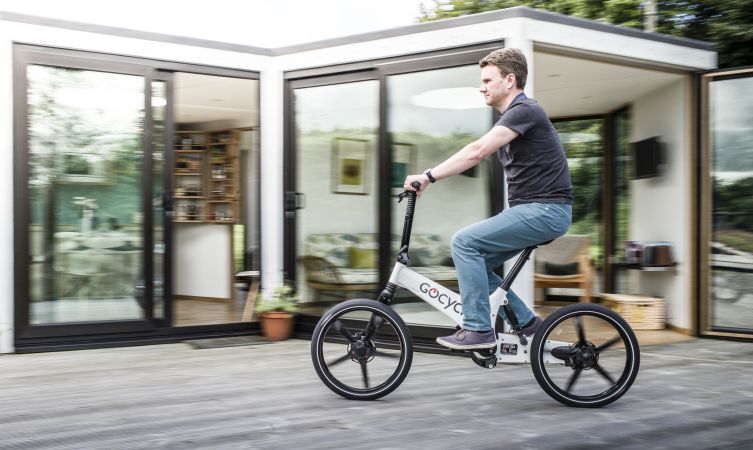 The Gocycle Connect app also includes a custom mode that allows the rider to fine-tune the balance between motor assistance and pedal effort, as well as put a limit on the maximum speed the motor can pull you along at. Many of these functions are visualised on a simple LED light bar display across the handlebars and can be manually altered via selector buttons by the grips.
In much the same way, Lexus has equipped the CT 200h with an upper display zone in the dashboard that clearly visualises the hybrid system's status. Intuitive and ergonomically positioned controls are also integrated so mobile phone calls can be made and digital audio files accessed without taking your hands off the steering wheel.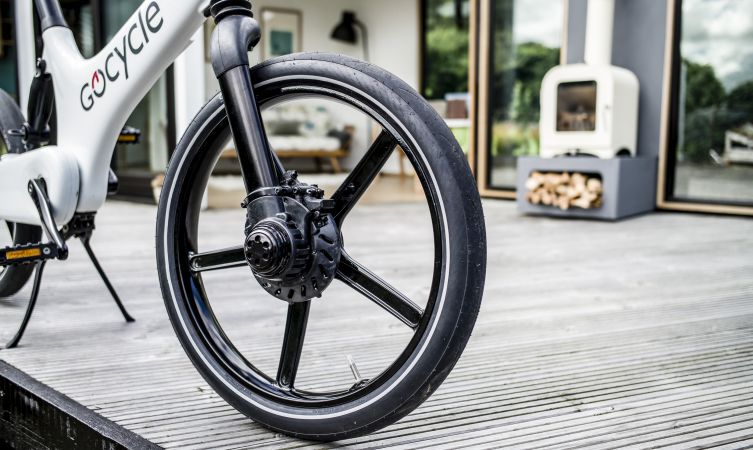 With the gear selector in drive, the continuously variable transmission in the Lexus CT 200h ensures the petrol engine is always in the correct gear ratio to suit the prevailing circumstances. Similarly, the Gocycle's predictive electronic gear shift means pedal effort through the three-speed transmission is appropriate to the rider's surroundings, while the gearless hub drive motor is always spinning at a rate that coordinates with the road speed.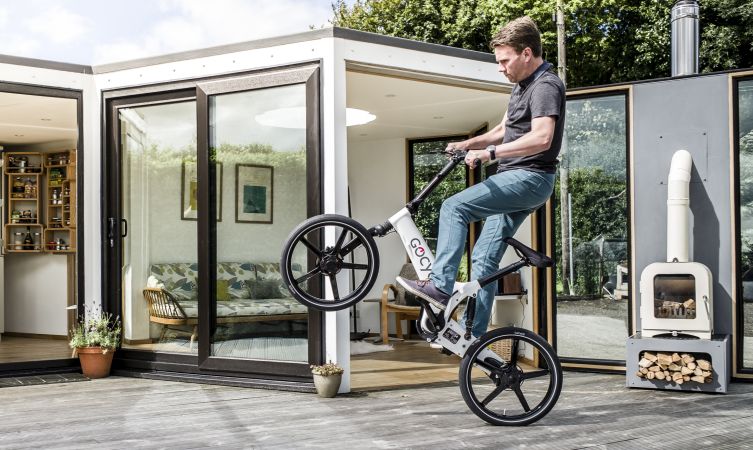 Both the Lexus CT 200h and Gocycle were developed with a low centre of gravity for agile, fun handling, while a broad range of adjustment in contact points with the human body ensure the driver or rider is comfortable and engaged in the experience. Which effectively means that despite being compact in size, the products are engineered to suit a wide range of body sizes.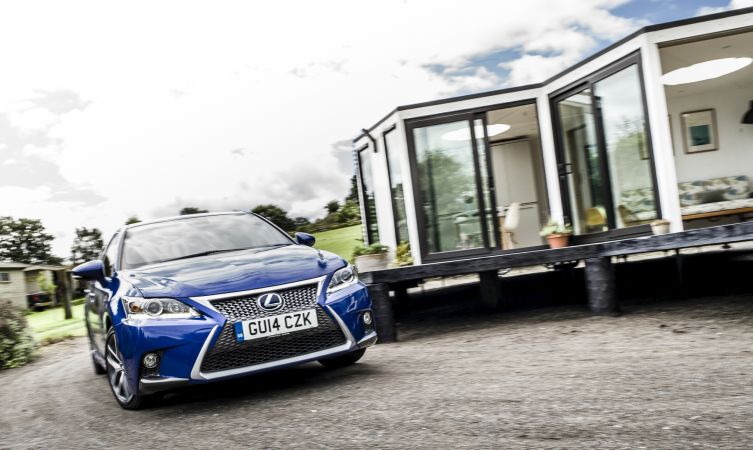 RUARK AUDIO MR1 – BLUETOOTH SPEAKER SYSTEM
Ruark Audio is a family-owned British company that specialises in compact yet high-end audio equipment. Its MR1 Bluetooth speaker system has won numerous awards in the press for its audio quality, craftsmanship and lung capacity which gives it the power to perform flawlessly in many applications.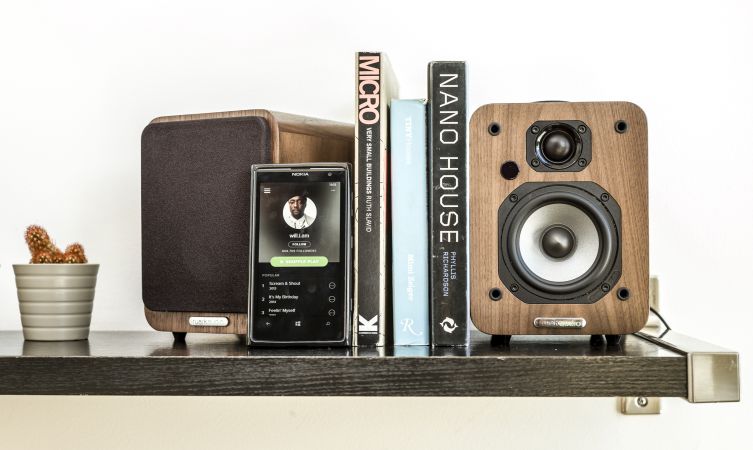 Each Ruark Audio MR1 speaker measures less than a handspan in any direction, which makes the pair small enough to use as a desktop speaker system, yet the sound the pair produces is enough to fill spaces as large as a living room.
Just as the Lexus CT 200h features high-quality components also found in more expensive Lexus models, a key to the astounding quality and performance of the MR1 is its adoption of high-end audio technology.
Examples of this include the use of high-quality neodymium magnets instead of conventional ferrite systems in the woofers and tweeters, linear amplifiers similar to those used in the world's best audio equipment, and special audio coding technology that allows the system to receive wireless signals and transform them into CD-quality sound that is virtually indistinguishable from a wired connection.
This means that the signal source of this audio 'system' can be any Bluetooth-enabled device; though if a physical connection is preferred, it can also be any device with a line-out jack. You needn't keep returning to the source to control the audio volume either. Just as the Lexus CT 200h features audio controls on the steering wheel, the MR1 comes with its own slim-line remote control fob.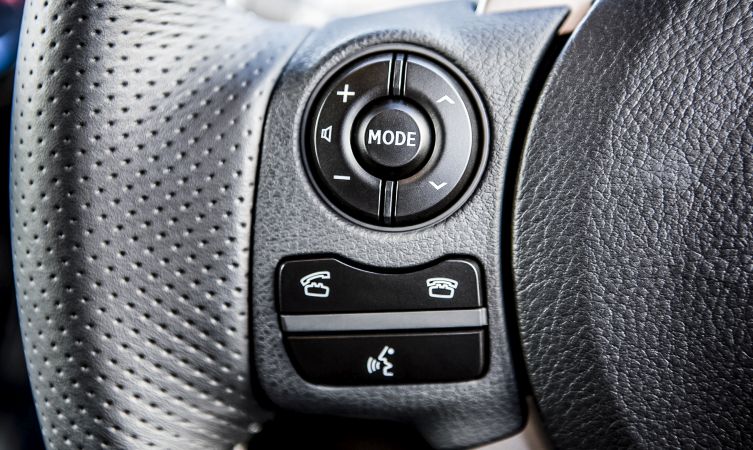 The Ruark Audio MR1 comes in a choice of three surface finishes – Rich Walnut (as seen in our photos), Soft Black or Soft White – across its hand-crafted wood enclosure, and the grille can also be easily removed to reveal the speakers. So the system is sure to be a pleasure to look at and listen to in a variety of home environments.
However, the MR1 has also been designed to accept an optional battery pack on the rear of the drive unit, which allows the highly portable speakers to provide hours of mains-free listening when out and about. A similar principle is used in the Lexus CT 200h, where the inclusion of a powerful hybrid battery pack provides the car with a useful range of mains-free and emissions-free running in EV mode.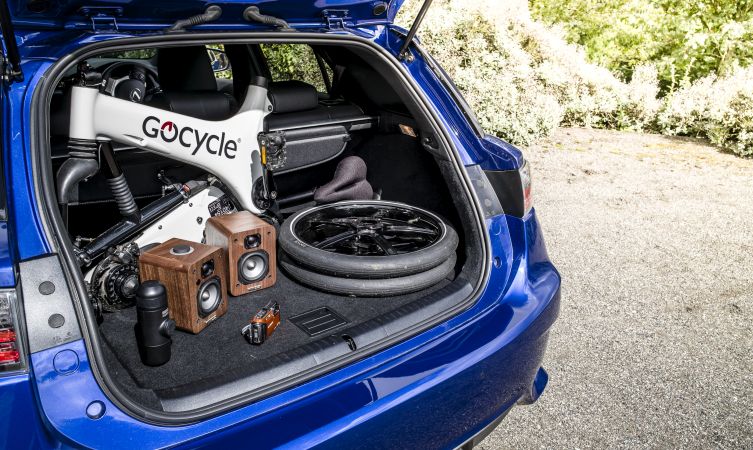 WACACO MINIPRESSO GR – PORTABLE ESPRESSO MACHINE
Many of us will admit that we rely on caffeine in order to function properly. But despite the proliferation of coffee shops in our towns and cities, it is not always easy to finding a good quality coffee while on the go, especially when the destination is somewhere more rural. However, the Wacaco Minipresso portable espresso machine has been designed to prepare delicious shots of espresso wherever you are.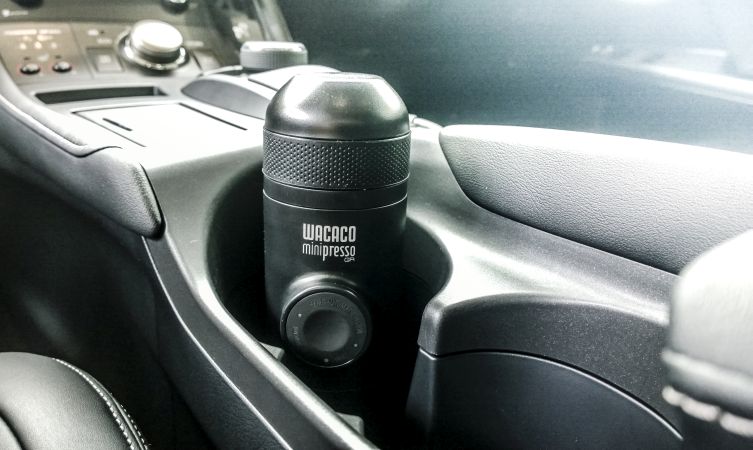 Claimed to be the smallest and lightest coffee machine on the market, the capsule-shape Minipresso easily fits inside any of the drink holders in the Lexus CT 200h and is compact enough to slip into most bags. And because it does not require compressed air or electricity to operate you can be as far away from civilisation as you like yet still enjoy a civilised cup of coffee.
The key to its operation is an ingenious core, which contains a semi-automatic piston that you unlock from its carrying position and pump by hand to force water at high pressure through the grounds. The liquid extracted during this process is a rich and bold espresso of a quality very close to a traditional machine.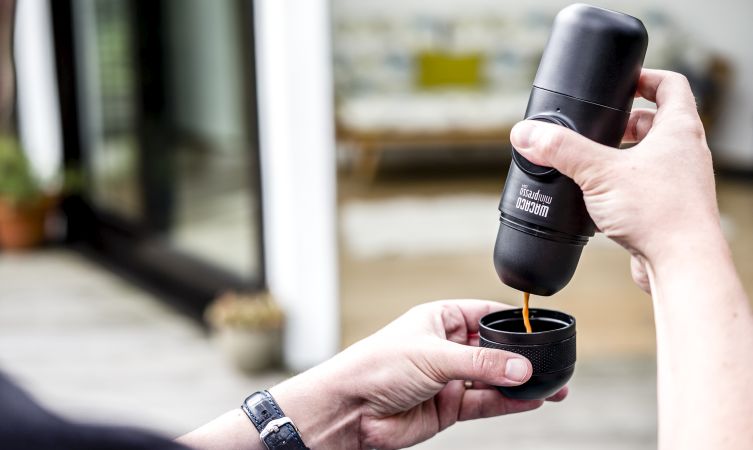 Similar to the Minipresso machine, Lexus Hybrid Drive technology at the heart of the Lexus CT 200h requires no external power source. The way it operates and efficiently manages its energy levels on your behalf is straightforward, and as the most compact machine in the Lexus repertoire it makes the ideal travel companion when space is tight.
What's more, just as you can change the taste and strength of your espresso with different types of ground coffee, it is also possible to alter the personality and responsiveness of the Lexus CT 200h with a variety of on-demand driving modes.
PANASONIC LUMIX DMC-FT5 – RUGGED AND MULTITALENTED CAMERA
The Panasonic Lumix DMC-FT5 is one of the most multitalented compact cameras on the market. Built like a proverbial tank, its rugged, shockproof construction means the camera can survive being dropped from heights of up to two metres and offers pressure resistance up to 100 kilogram-force. Equally, the craftsmanship behind that construction is so precise that it can take photos when submerged in water at depths of up to 13 metres and still operate in temperatures as low as -10 degrees centigrade.
In other words, no matter where you find yourself, this is the pocket size camera that can confidently capture the moment when other cameras, and especially fragile camera phones, would normally fail.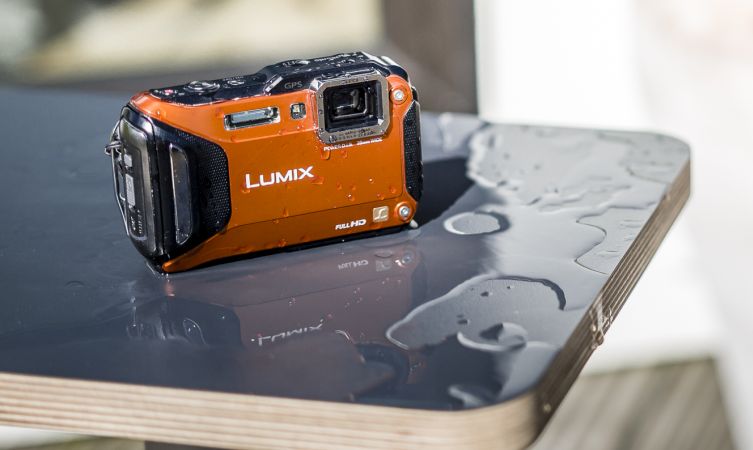 Similarly, the versatile Lexus CT 200h has a rigid bodyshell designed to protect its occupants and promote superior vehicle stability. Independent crash testing by Euro NCAP has credited the car with a maximum five-star safety rating, an achievement corroborated by Japanese and American crash test programmes.
The FT5 also has plenty of precious internals to protect and stabilise. Between its Leica optics and 3.0-inch LCD screen lies a high-sensitivity sensor that can capture images up to 16.1 megapixels in size and HD quality videos at 1080 pixels. What's more, with built-in GPS, compass, barometer and altimeter, every photo you take can be geo-tagged in order to pinpoint the camera's position. Because you never know when you might want to return and re-live the experience.
You need never be lost for direction in the Lexus CT 200h either, with satellite navigation available as standard or as an optional extra on every UK model. But while we appreciate that the car is unlike the FT5 in that it would not survive unscathed from being submerged in water or dropped from a great height, the CT 200h is tough, reliable and precision-crafted to maintain operational efficiency in all weathers and all temperatures.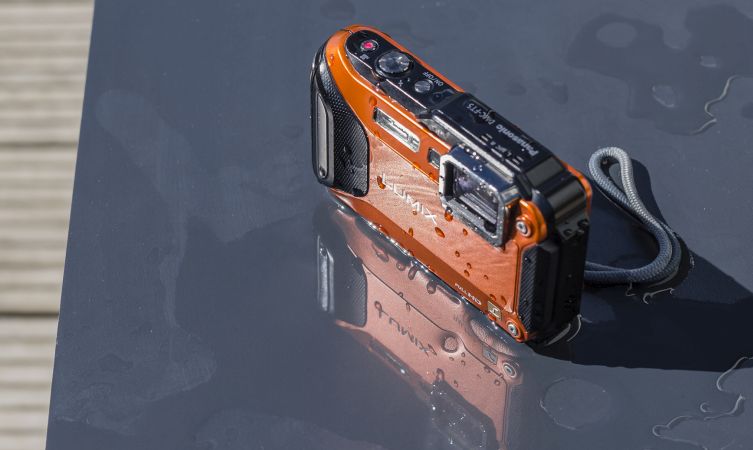 Perhaps the only way to improve the Lexus CT 200h is to fill the boot once again with all these compact quality products we've found.
All information is correct at the time of publishing.