With the exception of the Hivehaus, all the compact quality products we have discovered during our search have had one notable similarity. Just like the Lexus CT 200h that inspired this series of features, they have all been crafted for easy, day-to-day use in a wide variety of environments.
Our penultimate device is no exception, although traditionally we are more accustomed to carrying and enjoying what the product creates rather than the device itself being compact enough to transport. Intriguingly, here you can do both.
WACACO MINIPRESSO GR – PORTABLE ESPRESSO MACHINE
Many of us will admit that we rely on caffeine in order to function properly. But despite the proliferation of coffee shops in our towns and cities, it is not always easy to finding a good quality coffee while on the go, especially when the destination is somewhere more rural. However, the Wacaco Minipresso portable espresso machine has been designed to prepare delicious shots of espresso wherever you are.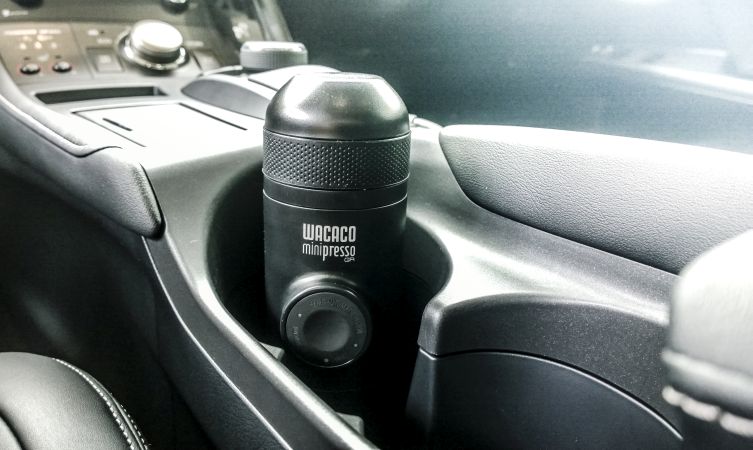 Claimed to be the smallest and lightest coffee machine on the market, the capsule-shape Minipresso easily fits inside any of the drink holders in the Lexus CT 200h and is compact enough to slip into most bags. And because it does not require compressed air or electricity to operate you can be as far away from civilisation as you like yet still enjoy a civilised cup of coffee.
The key to its operation is an ingenious core, which contains a semi-automatic piston that you unlock from its carrying position and pump by hand to force water at high pressure through the grounds. The liquid extracted during this process is a rich and bold espresso of a quality very close to a traditional machine.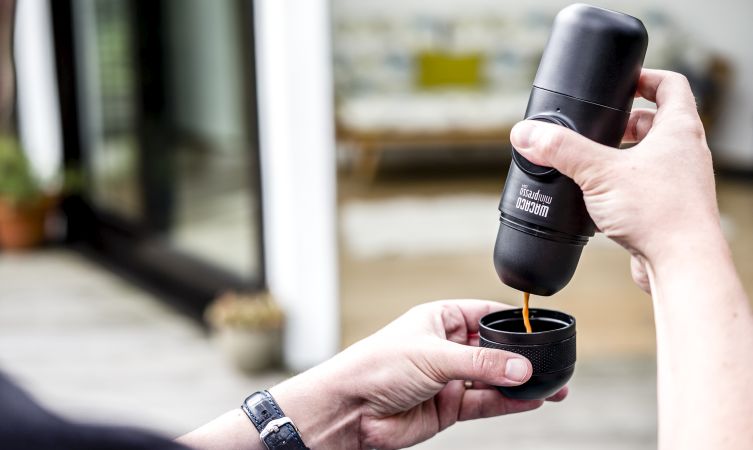 Similar to the Minipresso machine, Lexus Hybrid Drive technology at the heart of the Lexus CT 200h requires no external power source. The way it operates and efficiently manages its energy levels on your behalf is straightforward, and as the most compact machine in the Lexus repertoir it makes the ideal travel companion when space is tight.
What's more, just as you can change the taste and strength of your espresso with different types of ground coffee, it is also possible to alter the personality and responsiveness of the Lexus CT 200h with a variety of on-demand driving modes.
Check back tomorrow for the fifth and final instalment in our series.
Read more:
Lexus CT 200h and the search for compact quality: Part 1
Lexus CT 200h and the search for compact quality: Part 2
Lexus CT 200h and the search for compact quality: Part 3
Lexus CT 200h and the search for compact quality: Part 5
See more:
Click the following link to see the full selection of images from this photoshoot on our Lexus UK Flickr album