The new TV advert for the recently launched, second-generation Lexus NX is now being aired. The full 60-second commercial, embedded below, showcases the model's bold styling plus the rewarding sense of connection and control it offers the driver.
What is the objective of the new advert?
The new Lexus NX advert is entitled Feel More In Every Moment, and uses visual metaphors to convey the exhilaration of driving the new NX through the sort of environment normally associated with more overtly sporting vehicles.
Filmed in the Serra da Estrela Natural Park in central Portugal, the advert focuses on the moment where the driver approaches, turns in to and then exits a sharp bend. It uses slow-motion to expand those few seconds into a series of experiences that help define what the sequence actually feels like for the driver.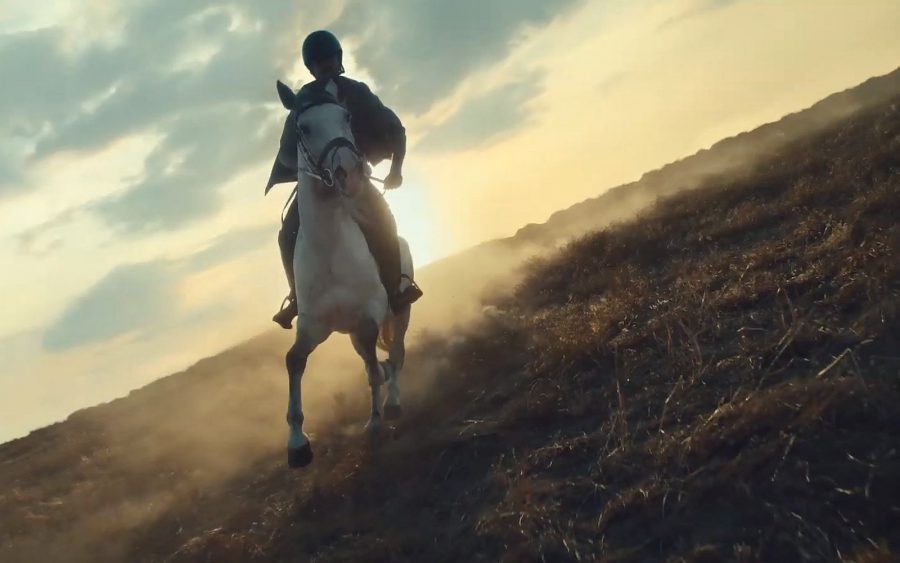 Cuts are made to a surfer gripping a wave, a rider in total control of their horse, and a wingsuit flyer carving through the air. Yet despite using these exhilarating activities as descriptive elements, throughout the sequence the driver remains calm and utterly confident that the NX is responding exactly as directed.
The advert's depiction of horse riding is a direct reference to Lexus's new Tazuna concept for the cockpit, which takes its name from the Japanese word describing a rider's use of the reins to control a horse. The concept focuses on giving the driver direct, intuitive control of the vehicle, following the vital principal of having hands on the wheel and eyes on the road.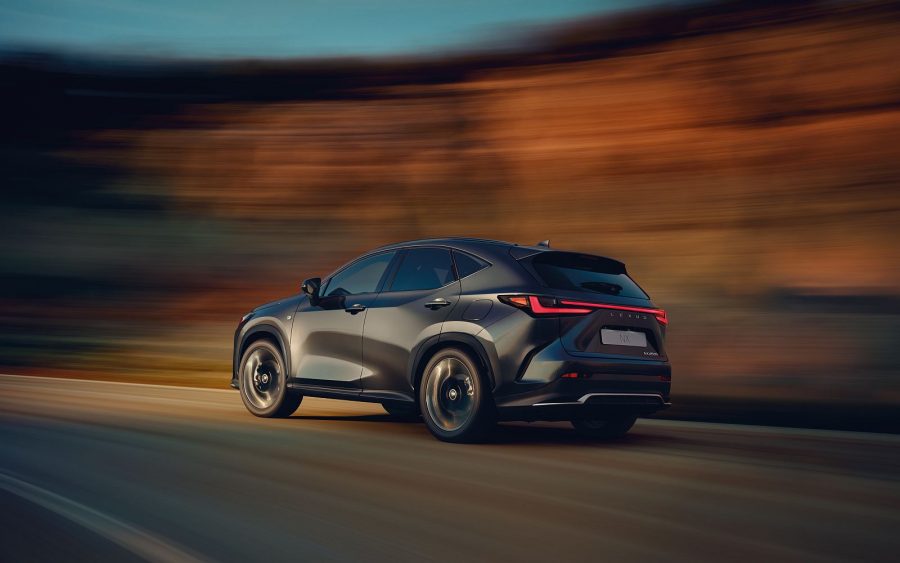 Who is the driver in the Lexus NX advert?
Two versions of the Lexus NX advert have been made, one with a male lead, the other with a female lead. The advert above features Ramiro Porro in the driving seat, while the second sees Magda Cernokova take the wheel. Also seen in the advert are horse riders Natalia Cerqueira and Bernardo Seabra, wingsuit flyer Kat Pudenz and surfer Joao Guedes.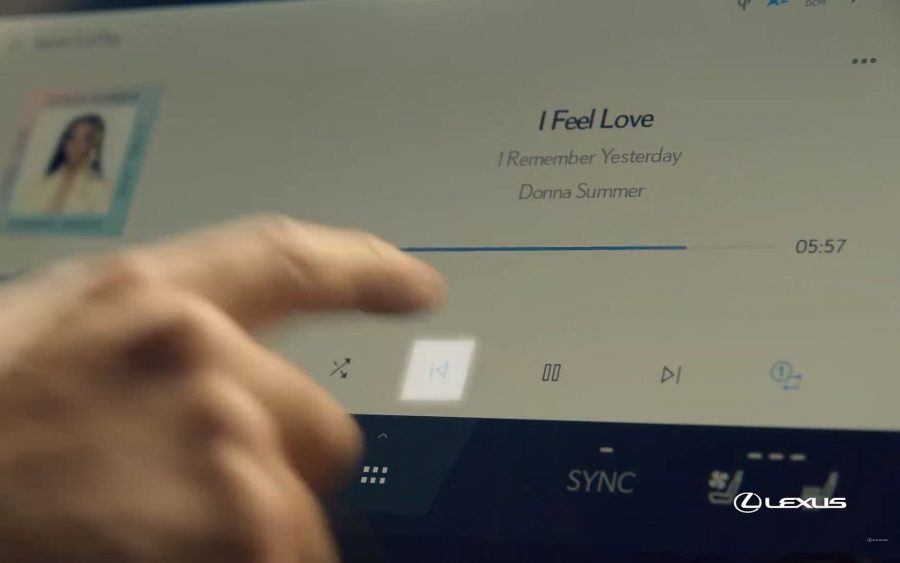 What is the music in the new Lexus NX advert?
The song featured in the commercial is clearly seen on the NX's large multimedia touchscreen. It is Donna Summer's 1977 disco anthem I Feel Love, which was co-written and produced by Giorgio Moroder and Pete Bellotte. Although the song has been covered and remixed by a number of different artists over the years, the Lexus NX advert uses the original recording from the artist's fifth studio album I Remember Yesterday.
Learn more: Lexus ES advert was scripted by artificial intelligence