After a strong 2020 in which Lexus UK achieved an impressive 16 accolades, how many awards can the brand collect in 2021? We will keep this page updated with each new award wins throughout the calendar year, so watch this space…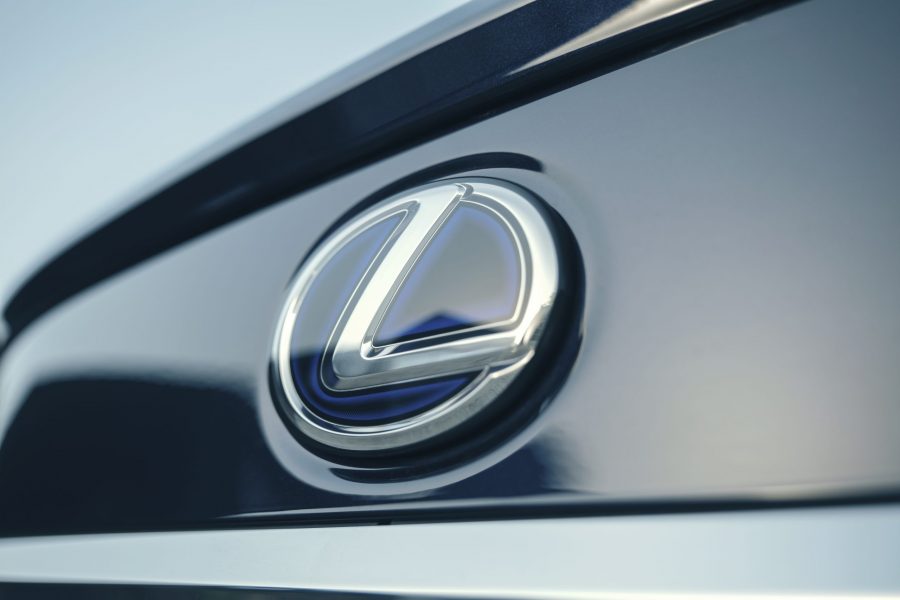 Lexus is "Simply the Best" in the 2021 Honest John Satisfaction Index
Lexus manufactures the most reliable cars in the UK, according to the 2021 customer Satisfaction Index published by consumer motoring news and reviews website Honestjohn.co.uk.
The result is based on the responses of more than 5,000 people who rated their cars in key criteria, including reliability, ride comfort, fuel economy, practicality and performance. Vehicles were also ranked for build quality, ease of use, safety and repair costs.
Dan Powell, Honestjohn.co.uk Senior Editor, said: "The Honest John Satisfaction Index is an important source of information for car buyers because it is based on real-world data from drivers here in the UK. Lexus was the standout car manufacturer when it came to reliability, with an average score of 9.81 out of 10.
"Owners tell us they think Lexus is simply the best when it comes to build quality and reliability. These views are reinforced by the feedback we received in the 2021 Index."
Ewan Shepherd, Director of Lexus in the UK, said: "We're proud of our track record in giving our customers excellent quality that lasts. As one of the foundations of our brand reputation, it also gives us the strength to offer all customers – for new and used vehicles – the benefit of our Lexus Warranty. This gives peace of mind cover for up to 10 years, at no additional cost to the customer – a benefit that is unique in the UK's luxury car segment."
Awards: 1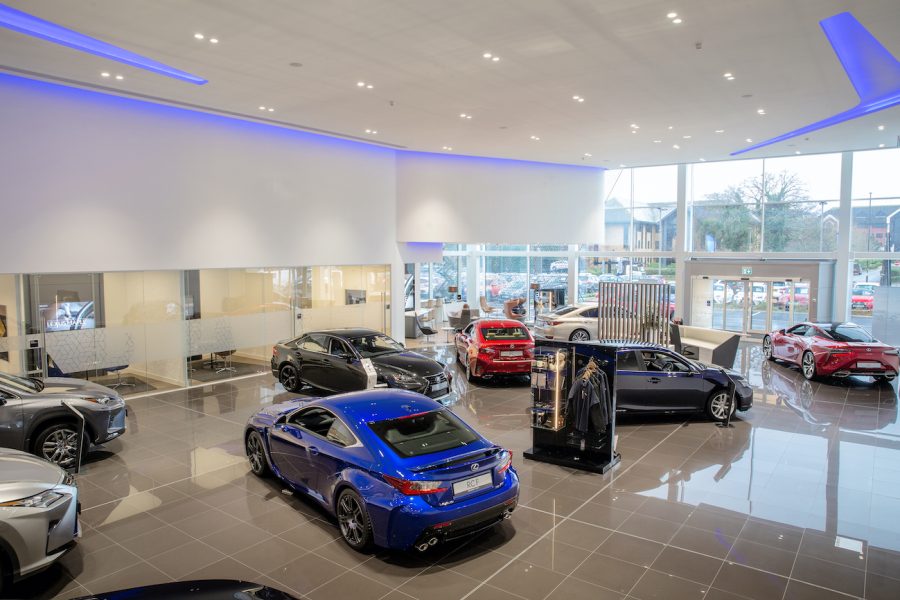 Lexus Quality Shines Through with top Ranking in Used Car Survey
Lexus has been named the best brand for used vehicles in a survey of thousands of UK car owners. The results of the 2021 Auto Express Driver Power study reveal the highest levels of satisfaction and the lowest incidence of problems with pre-owned Lexus models.
Overall, Lexus achieved an 89.21 per cent score to top this year's poll, ranking first in the categories for exterior, interior and comfort and reliability and build quality; in no category did it rank lower than seventh. Reporting the findings, Auto Express commented that Lexus owners "seem to love every aspect of ownership."
The high appreciation of Lexus also saw the GS self-charging hybrid saloon – the fourth generation model that was sold from 2010 to 2018, heading the survey's list of the top 75 used cars with a 92.73 per cent score. It was the first of four Lexus models in the top 10: the third generation RX large luxury SUV in fourth, the CT 200h hatchback in sixth and the fourth (current) generation RX in seventh.
This consistently strong performance reflects the last quality that is designed into every Lexus model; it also demonstrates the durability and reliability of Lexus's self-charging hybrid electric powertrains.
This year, Lexus has gone further than any other manufacturer to enhance the attractiveness of pre-owned models with the introduction of the Lexus Warranty programme, providing owners with peace-of-mind cover for their vehicle for up to 10 years or 100,000 miles. Each time their car is serviced at an official Lexus centre, an additional one year or 10,000 miles warranty is provided, at no extra cost. That is true, whether they have owned the car from new, or acquired it on the used market. With the benefit of the Lexus Warranty, vehicles are also likely to hold more of their value when the owner chooses to sell it, or trade it in for a new model.
Lexus Select is Lexus's approved pre-owned car service, offering vehicles that meet its comprehensive quality criteria: each car undergoes a 150-point quality and safety check by qualified technicians. Lexus Select vehicles also come with the option of a 30-day/1,000-mile exchange option with another vehicle from the same Lexus Centre, and one year's Lexus Roadside Assistance. Full details and terms and conditions can be found here.
Awards: 1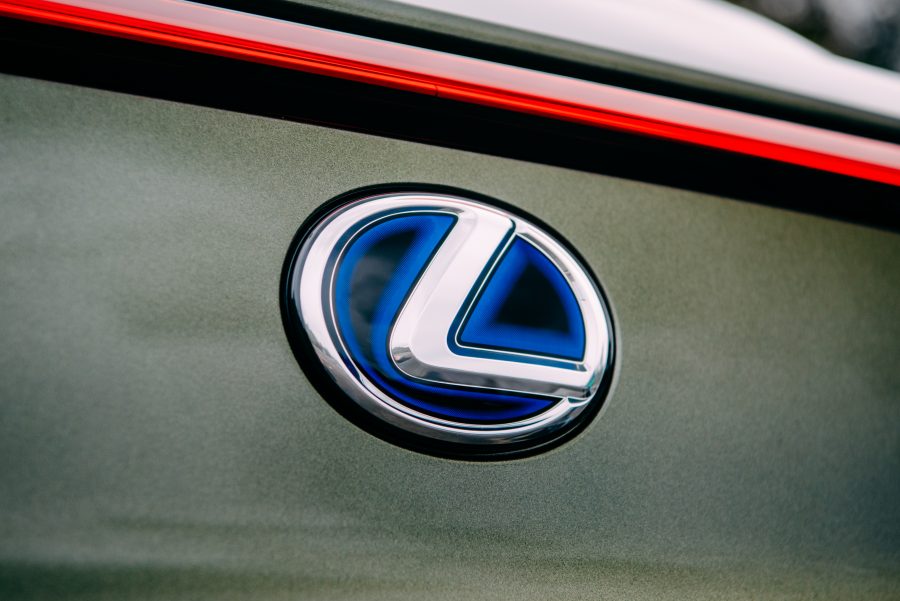 Car owners name Lexus most reliable brand
Lexus has retained the honour of being named the UK's most reliable car brand in the What Car? annual Reliability Survey, reflecting its commitment to enduring quality and unbeatable customer care.
Considering the ownership experiences of more than 16,000 car drivers, the survey gives an annual snapshot of which car models experience any problems, how long it takes for those issues to be resolved and at what cost. For Lexus, rated 98.7% for reliability by Lexus owners, the What Car? survey found that, in the very few instances that a problem with a car occurred, the majority of issues were resolved free of charge.
Looking at individual models, the survey showed the Lexus NX SUV to be the highest-rated hybrid, with its compact SUV stablemate the UX rated fourth most reliable hybrid. This highlights the confidence that Lexus owners can have in the self-charging hybrid technology pioneered by Lexus with the introduction of the RX400h in 2005 – the world's first luxury hybrid.
The What Car? Survey, this year, took place against a backdrop of a surging used car market and, as Editor Steve Huntingford points out, makes the real-world results all the more important for car buyers: "Lexus leads the way for reliability. Its cars are dependable and suffer very few faults and, if they do, it provides quick, affordable repairs.
"The brand is helping car buyers embrace hybrid technology with confidence because models, such as the NX and UX, are so reliable."
Lexus customer confidence has been further enhanced, this year, with the introduction of the Lexus Warranty scheme.  Owners of any Lexus, whether bought new or used, can benefit from a 12-month warranty renewal with every authorised Lexus centre service, until a car is 10 years or reaches 100,000 miles, effectively giving the peace of mind of a 10-year warranty.
Awards: 1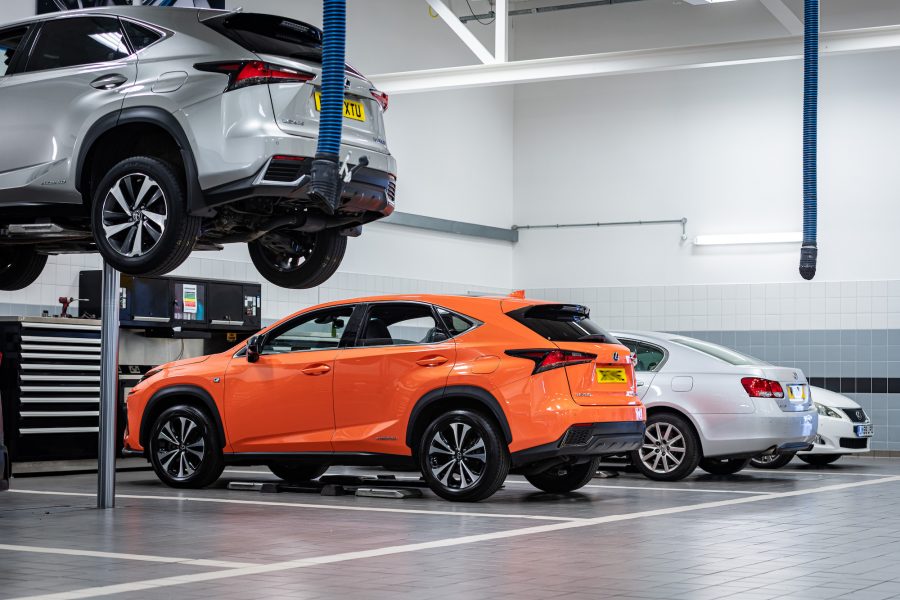 Lexus maintains its status as the UK's top-rated new car retail franchise.
Lexus has retained its title as the top-rated new car retail franchise in the National Franchised Dealers Association (NFDA) Winter Survey for 2020/21. It achieved an overall rating of 9.5 out of 10 against a survey average of 6.3. The score matched its achievement in the previous, summer 2020 survey.
The results confirm how Lexus continues to deliver industry-leading service to its customers and maintain a strong and productive relationship with its retailers. The twice-yearly survey is an independent benchmark industry report. It questions franchised retailers on significant aspects of their business relationship with their manufacturer on a wide range of topics including profitability, targets, training, incentives and day-to-day working relationships.
The winter edition of the UK survey was conducted in January this year and took into account the trading difficulties caused by the Covid pandemic. Notably, Lexus was rated highest among all brands on the level of support provided to retailers during this period.
Lexus also achieved the highest scores when retailers were asked to rate their franchise for future profit return and for ease of conducting day to day business.
Awards: 1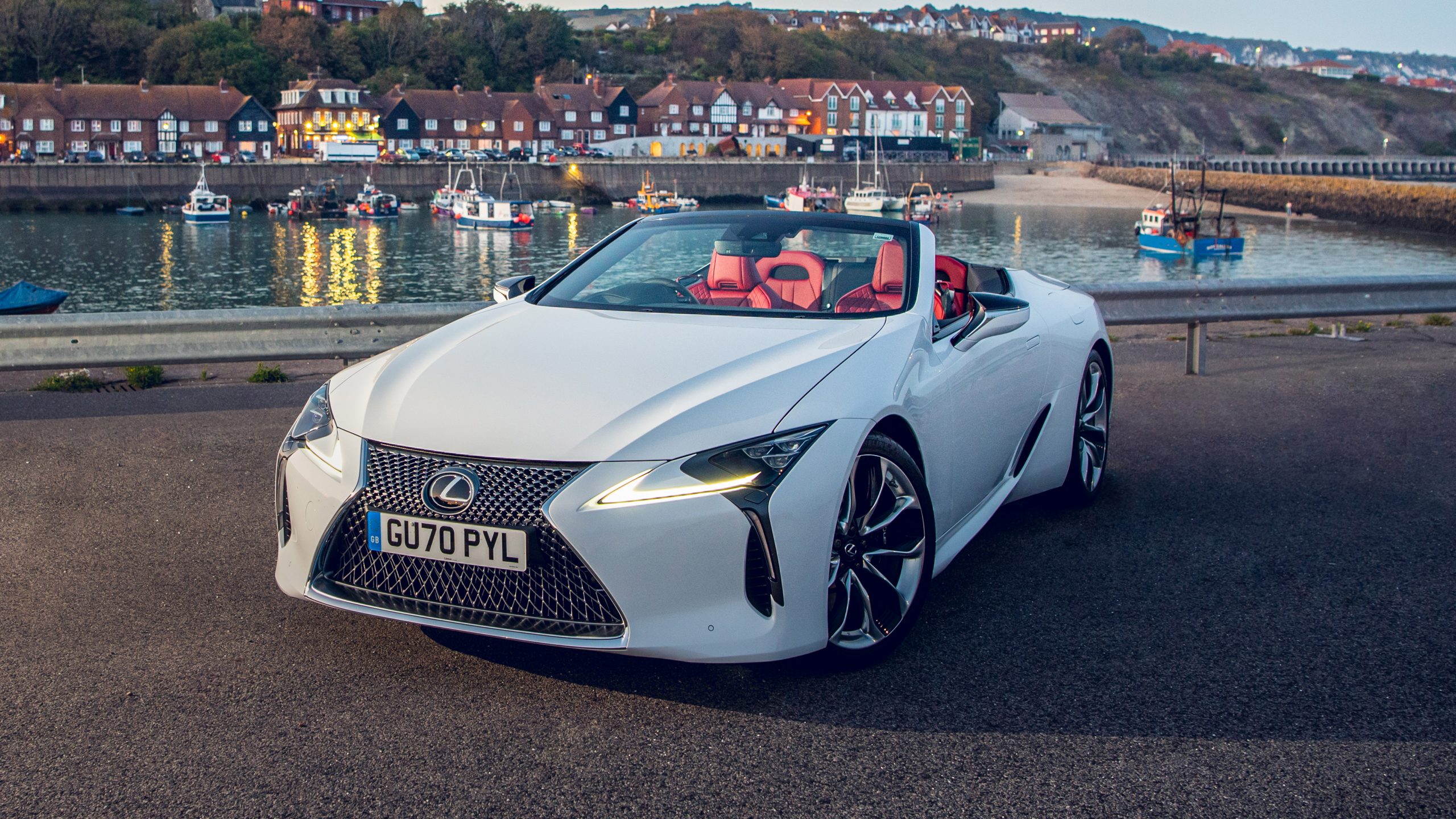 The Lexus LC 500 Convertible has been honoured as the Best Open Top Car in the UK Car of the Year Awards 2021.
The UK Car of the Year Awards are judged by a panel comprising some of the country's most experienced and respected motoring journalists. By winning its category, the LC Convertible is now under consideration for the overall Car of the Year award, which will be announced on 9 March.
Among the judges for this year's awards, Matt Robinson commented: "The feel-good factor of driving a car which looks astounding, sounds terrific and should be as reliable as a Swiss watch, cannot be underestimated."
Tom Ford declared it to be "one of the best-looking convertibles – ever" and Alisdair Suttie added his high opinion of the design, stating: "You only need to look at the LC to know it's 'job done' – it's stunning."
Awards: 1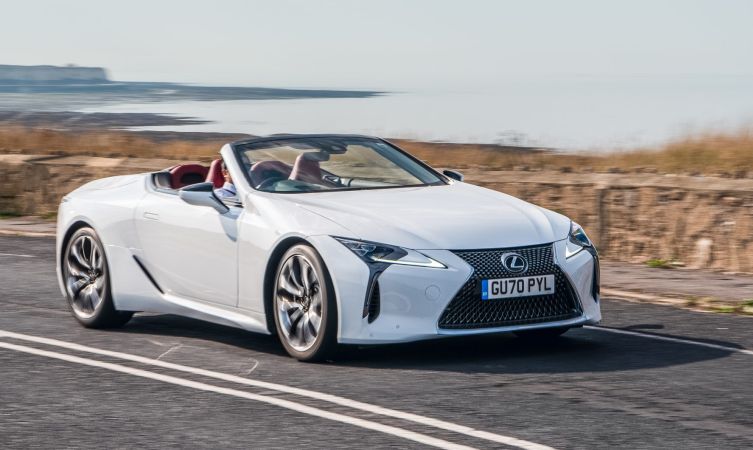 The Lexus LC 500 Convertible has been named the best luxury car of 2021 in the Women's World Car of the Year (WWCOTY) awards. Lexus' first soft-top model is among nine category winners recognised for their excellence in their segment, taking into account qualities including safety, comfort and technology.
As a category winner, it now goes forward for consideration for the Best Car of the Year title, to be announced by WWCOTY on 8 March, International Women's Day.
This is the 11th year for the WWCOTY awards, judged by a team of 50 motoring journalists from 38 countries spanning five continents. It is the only jury in the automotive world composed exclusively of women.
Among the judges, Marta Garcia (Spain), WWCOTY Executive President, remarked: "The Lexus LC 500 Convertible is a delightful madness to dream about, a car to add to the bucket list. It retains all the passion of classic sports cars, the ones that didn't need tricks or turbos to make you fall in love."
Anat Daniel (Israel) commented on how the mixture of luxury with "Japanese sportiness" and a "magnificent" engine helps make this a "unique and unforgettable car," while Charleen Clarke (South Africa) declared it "brilliant to drive."
Awards: 1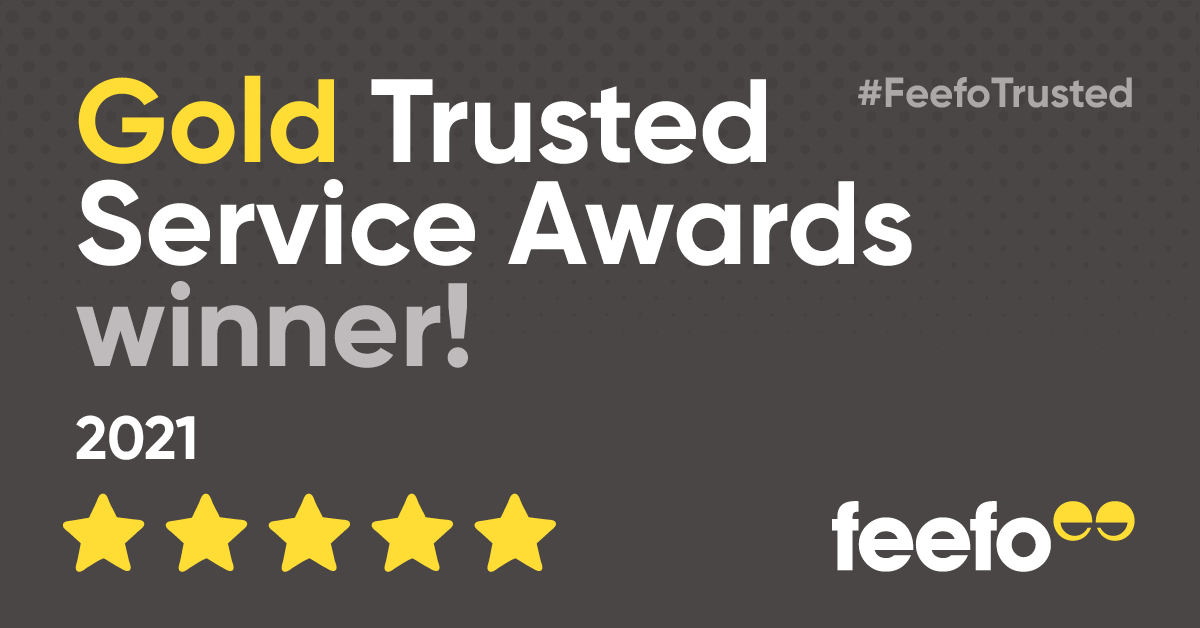 The latest recognition of Lexus's high standards of customer satisfaction is a Gold Trusted Service Award. This has been bestowed by the independent reviews supplier based on the feedback it has gathered from vehicle owners since Lexus established its relationship with Feefo in August 2020.
Feefo invites owners to rate their new car in areas such as features and specification, build quality, value for money and fuel economy. It also seeks feedback on the service the brand delivers, including all online and retailer touchpoints alongside the overall buying experience.
Lexus achieved consistently high scores, despite the restrictions on its business imposed by the Covid-19 pandemic. Its average rating was 4.8 out of 5 stars for both categories and the Lexus NX excelled as the Lexus model achieving the highest number of five-star reviews – more than 150. Feefo identified more than 700 positive reviews for Lexus with more than 90 specifically referencing Lexus employees.
"Lexus is part of unique group of automotive companies leading the way in terms of innovation within the automotive industry," said Steph Heasman, Director of Customer Success at Feefo. "This award recognises the ability of brands like Lexus to adapt to the changing habits of their customers and put their customers truly at the heart of all they do."
Unedited owner reviews for individual Lexus models can be viewed on the Lexus website here.
Awards: 1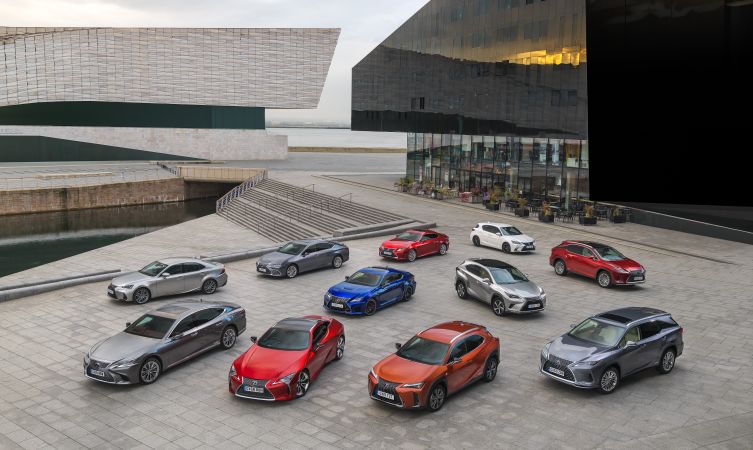 Lexus has once again been honoured as the UK's most reliable car brand in the What Car? Awards.
The What Car? survey recorded the real-world experiences of almost 13,000 UK drivers of vehicles ranging in age from brand new to five years old, but the magazine also found Lexus reliability enduring for years beyond that timescale.
What Car? Editor Steve Huntingford commented: "Lexus has dominated our reliability charts for the past four years, and in 2020 it achieved an outstanding reliability rating of 98.7 per cent for cars aged up to five years old, with owners reporting very few faults, and those that did occur being fixed quickly and for free. What's perhaps even more impressive, though, was the fact that Lexus scored 96.0% for cars aged between six and 20 years old."
Awards: 1
The new Lexus LC Convertible is the top choice open-top car for luxury market customers, according to What Car?
The V8-powered machine, Lexus's first soft-top model, has earned the commendation Best Convertible for Big Spenders in the What Car? Awards.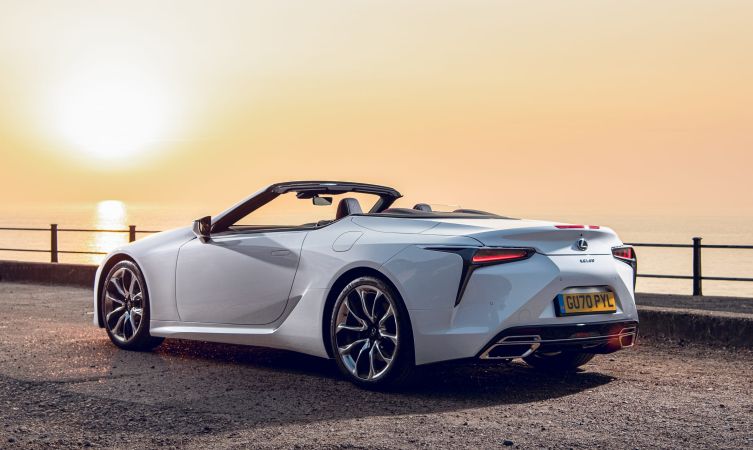 What Car? Editor Steve Huntingford said: "The LC Convertible is a delightful car to spend time in, because its swooping interior is trimmed in gorgeous materials, and you hear next to no wind or road noise. When you give it its head, though, the car transforms from a tranquil grand tourer into something that feels surprisingly playful, while its powerful V8 engine makes a terrific noise."
Awards: 1
The Lexus LC Convertible has been named Best Convertible in the 2021 carwow Awards.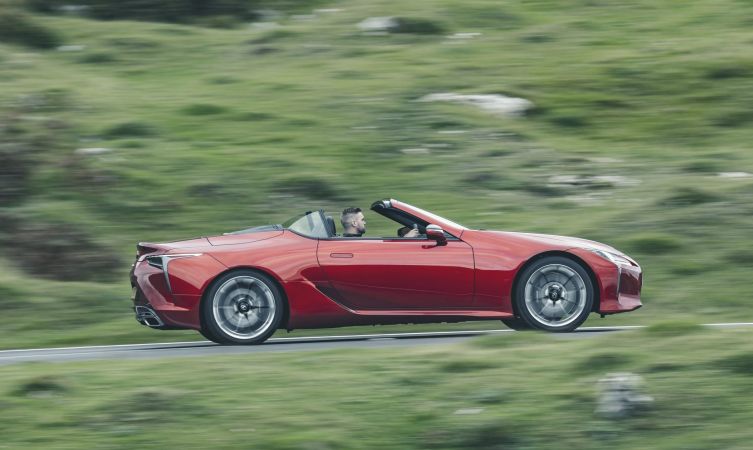 Mat Watson, leading reviewer for the carwow car buying comparison website, expressed the qualities that make the LC 500 Convertible such an impressive car, remarking: "This car just looks absolutely stunning. It is a truly brilliant convertible with a fabulous interior. So just sit back, fold down the roof and soak up the admiring glances as you burble past." You can watch carwow's review of the LC Convertible in the video below.
Awards: 1