Is it possible to engineer a driving atmosphere that minimises unwanted noise when cruising yet accentuates the soul-stirring sound of a naturally aspirated V8 engine at speed?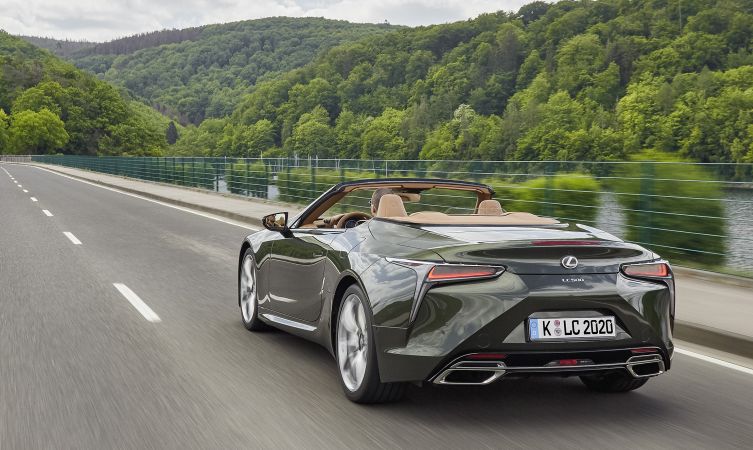 Lexus calls this equation the 'harmony of opposites.' But as an indefinite concept it was up to the development team of the LC Convertible to define and carefully engineer that balance using precise sound management techniques adopted from the LFA supercar. The following explains how the engineers rose to this challenge.
Creating the ideal engine note
Lexus engineers enhanced the pulsating sound characteristics of the LC Convertible's large-capacity V8 engine by using acoustic technologies. These created spectral harmony (perfect sound intervals) and pleasing formants (pitch and resonance) that add depth to the sound, stirring the senses and generating a feel-good factor.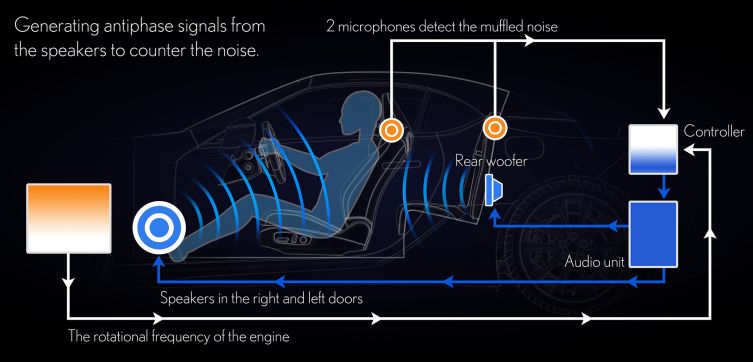 To achieve the right effect, the sound of the engine changes in line with its revolutions, and becomes more powerful and urgent depending on the level of accelerator input and the sequence of shifts through the ten-speed automatic transmission. The exhaust note also heightens the sensation. In contrast, when gently cruising the ambient sound is subdued enough to hold a quiet conversation.
Noise inside the cabin is monitored by ear-level microphones integrated into the front and rear head rests. These detect a wide range of frequencies, which are in turn deciphered by a complex algorithm that is used to 'clean' the sound through an active noise control system. This emits anti-phase signals through the audio system to counteract any unwelcome, low-frequency booming sound from the engine and drivetrain.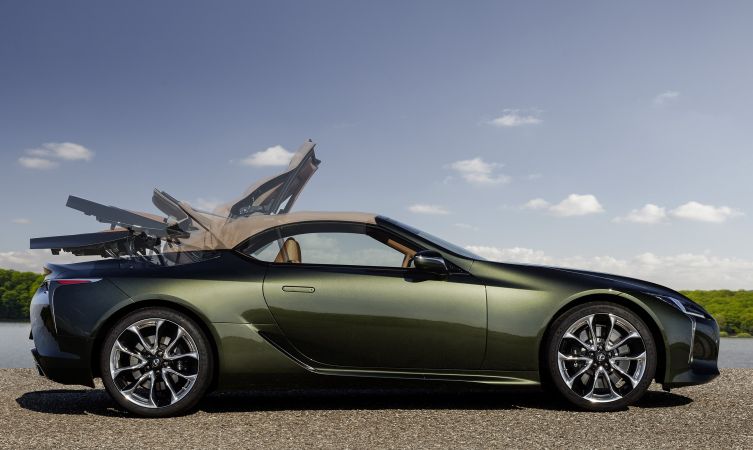 Cabin quietness
Even though the LC Convertible has a soft top, Lexus wanted to achieve the same level of cabin quietness as the LC Coupe when the roof is raised. Acoustic simulations were designed to reveal where dominant noises were entering the space, which allowed the engineers the opportunity to calculate the type of soundproofing measures best-suited to each specific location.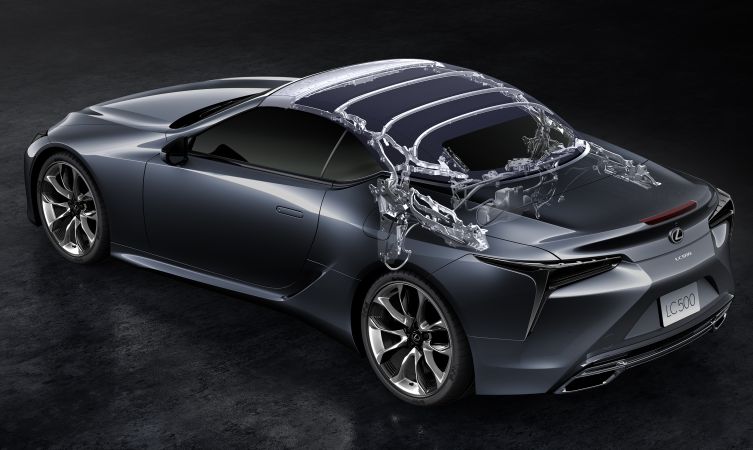 The storage area behind the rear seats for the folding roof presented a particular challenge, as it was a route for tyre and exhaust noise to enter the cabin. There was not enough room for soundproofing material to be added, so the team adapted the trim material itself so that the entire storage space soaks up noise while still allowing air to pass through the structure. As the area is visible and part of the car's interior, this solution also had to look good and meet all safety standards.
Learn more: Lexus LC Convertible – producing the perfect soft top
Learn more: Lexus LC Convertible – perfect cabin comfort, top up or top down