With its combination of SUV versatility and luxurious levels of comfort, the Lexus RX is a great way to transport family and friends. If you want to get outdoors and go off the beaten track, there's a generous range of Lexus RX accessories available that will allow you to tailor your vehicle to fit your chosen activity – whether you're going mountain biking or skiing.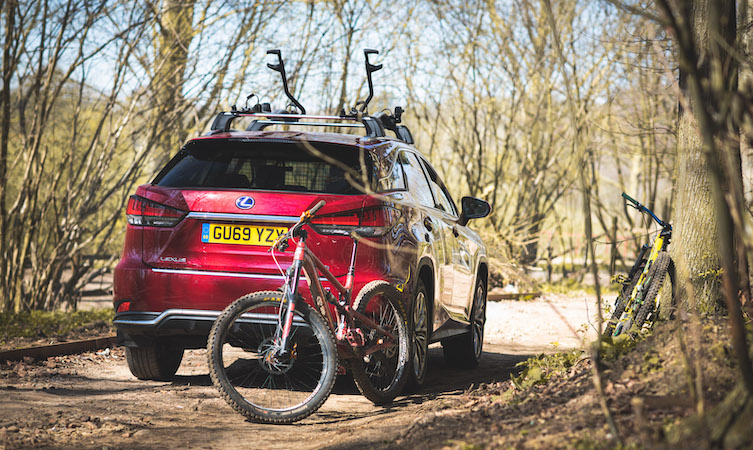 Prior to lockdown, we decided to give some of these genuine accessories a try, so we equipped our Lexus RX Takumi with everything from bike holders to boot dividers and headed to Twisted Oaks Bike Park and Trails in Suffolk for some mountain biking fun.
Lexus RX accessories: bike carrier
It's important to carry your bike or bicycles safely and securely. For the purposes of our trip, we first added cross bars to the RX's pre-fitted roof rails. Cross bars are important because they form a solid base for carrying the various roof attachments that are available.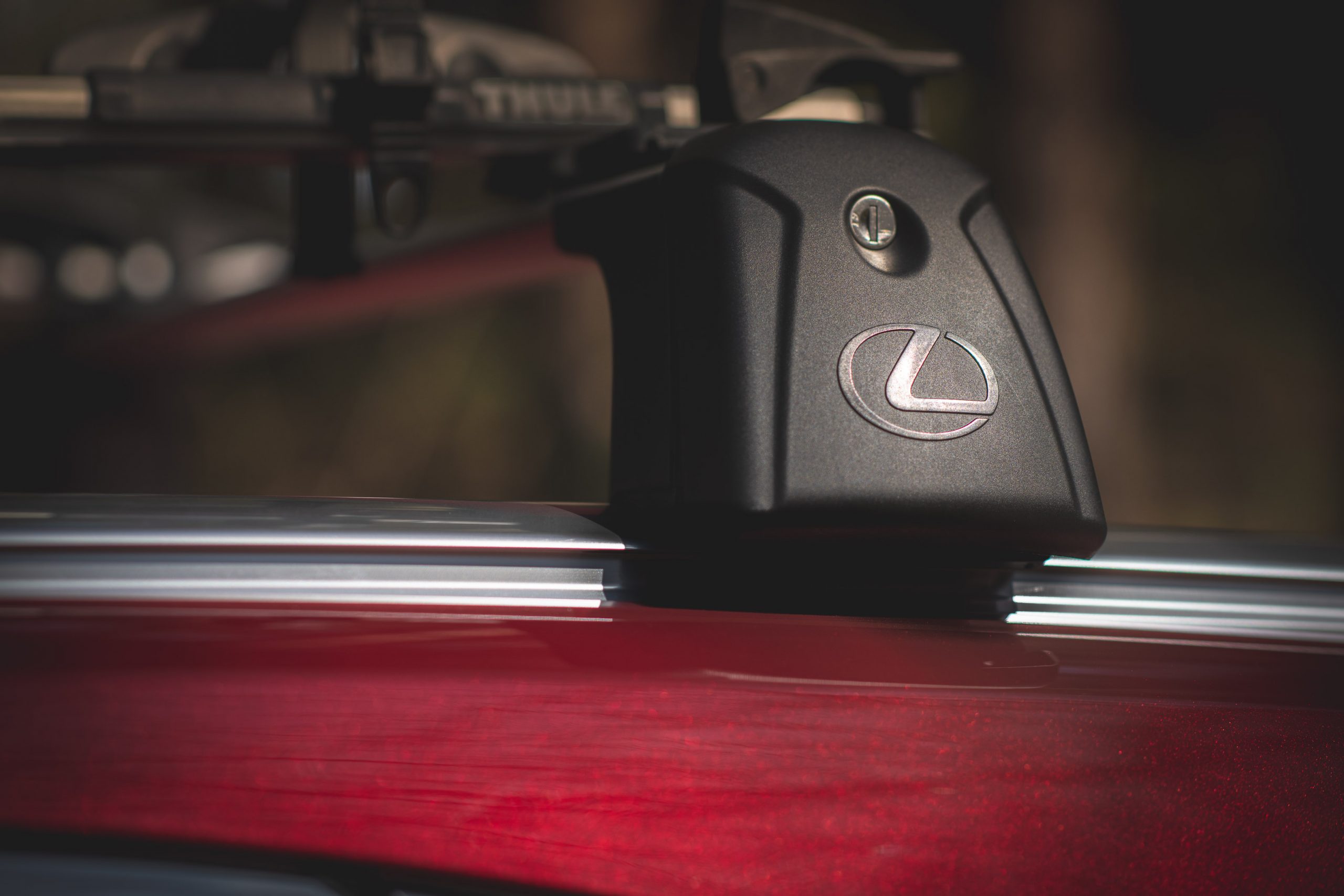 Once the cross bars were in place, we then installed the roof bike holders which were easy to attach. There's one available for both the driver and passenger side, so you can carry two mountain bikes on your roof at a time. Each holder is lockable, able to carry a bike with a maximum weight of 20kg and can clamp bike frames of up to 80 x 100cm.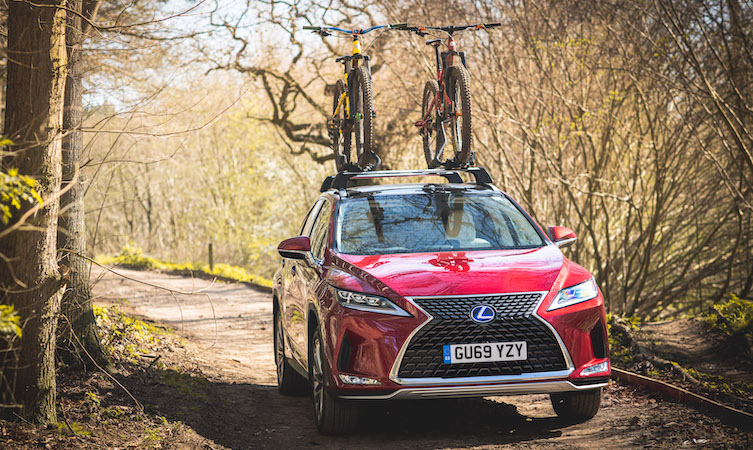 Lexus RX accessories: interior protection
The dog guard means that you don't have to leave your beloved pooch at home when you go on your outdoor adventure. It comes with a boot divider that separates the animal from any heavy or sharp luggage that you may be carrying, preventing your pet from getting injured during the journey.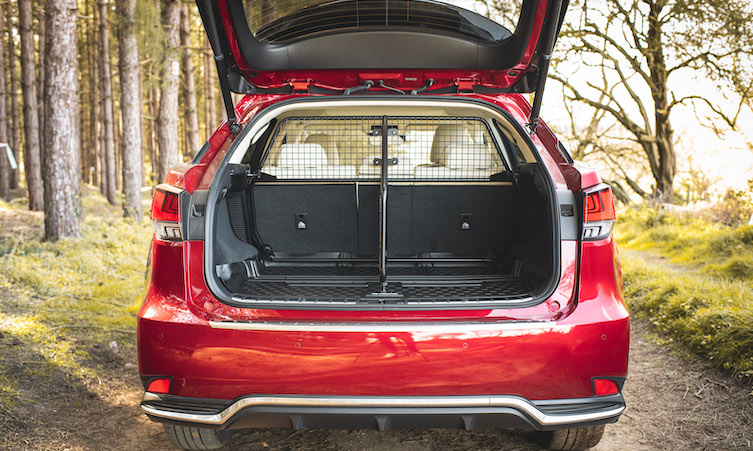 Undertaking more rugged activities in your RX means that it's important to protect it from wear and tear. Made of tough, flexible plastic with a non-slip surface pattern and a raised lip around the edges, this hard-wearing liner protects the luggage space carpet against mud, dirt, sand and liquids. It's available in two different lengths: one for when your rear seats are folded up, and another for when they are folded down. There's also a set of rubber floor mats that will prevent your carpet from getting dirty or stained after your ride.
Lexus RX accessories: exterior protection
There are accessories that will protect the outside of your car too, especially when you are travelling over rough road surfaces. We fitted mud flaps to our car, which were effective in helping to protect the bodywork from debris.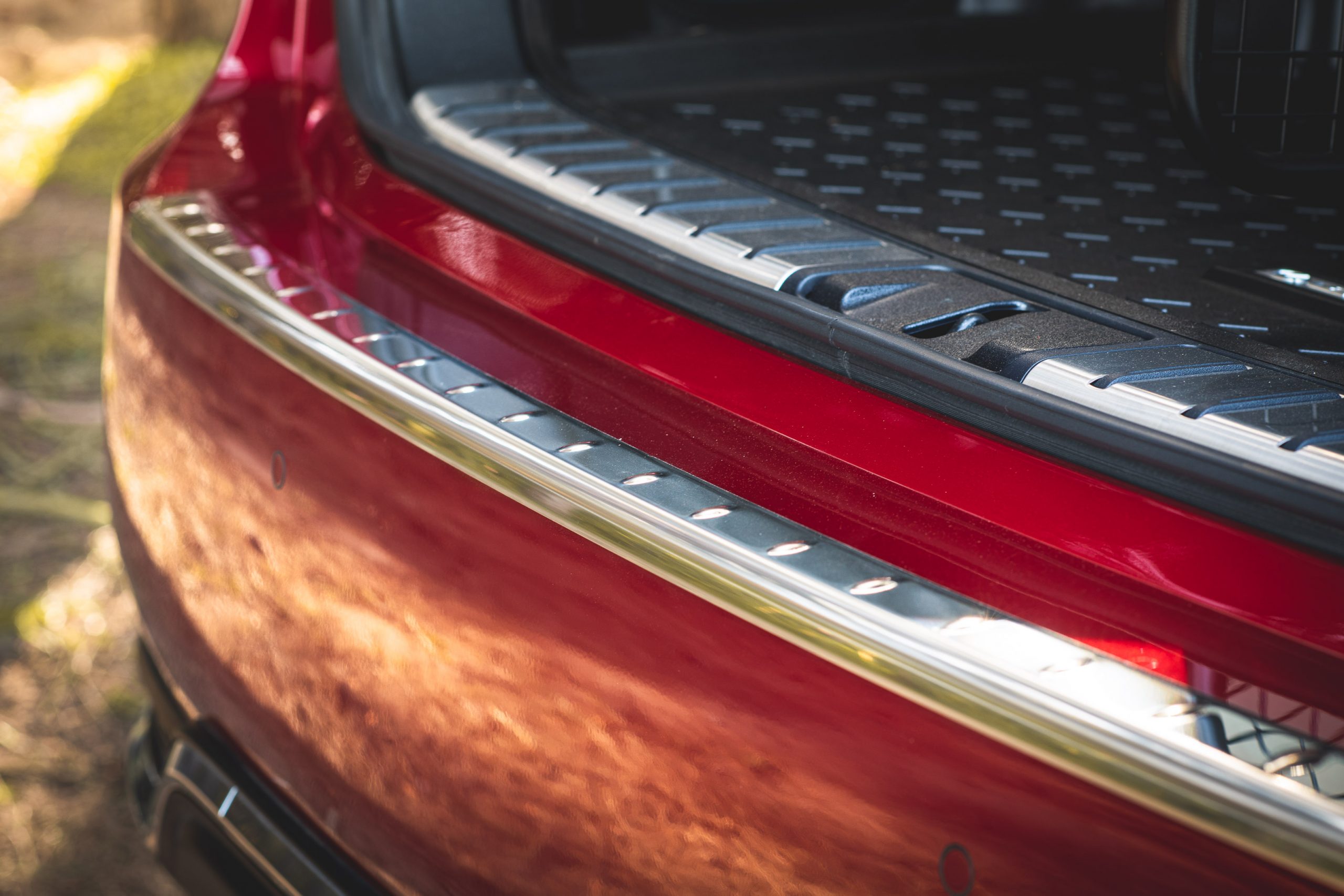 The stainless-steel rear bumper plate came in very handy, too. Combining style with strength, it has a wrap-over edge that protects the rear bumper when you're loading and unloading your cycling gear from the boot.
If you would like to order any of the accessories featured in this blog, visit our website, our eBay store or visit your local Lexus Centre.
All information is correct at the time of publishing