The Lexus LFA was a car of firsts. It was the first supercar developed by Lexus to meet and exceed our exacting standards, and we feel it was the first supercar to be as dynamic and engaging around the Nürburgring Nordschleife as it was tackling a favourite mountain pass.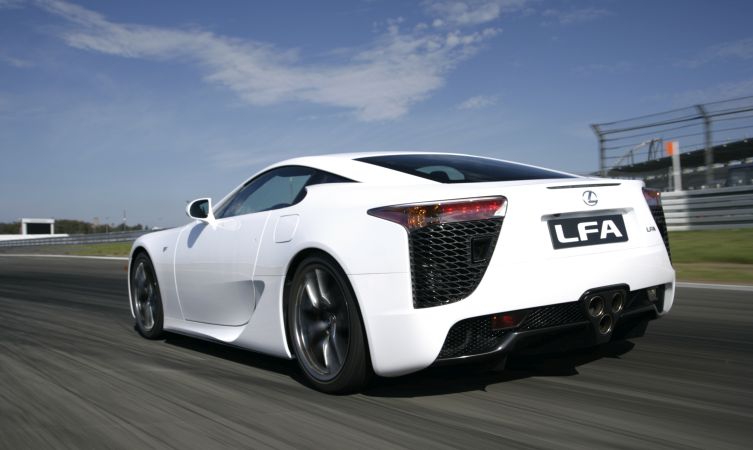 Featuring advanced carbon fibre technology, a high-revving 553bhp 4.8-litre naturally aspirated V10 engine and rear-mounted six-speed sequential transmission, the mid-front engine LFA combined lightweight construction and ideal chassis balance to deliver exhilarating and usable 200mph performance.
"The LFA was a thoroughbred supercar, a lightweight, powerful and balanced machine engineered to achieve one single goal – to deliver a supreme driving experience," explained Haruhiko Tanahashi (below), chief engineer of the development programme.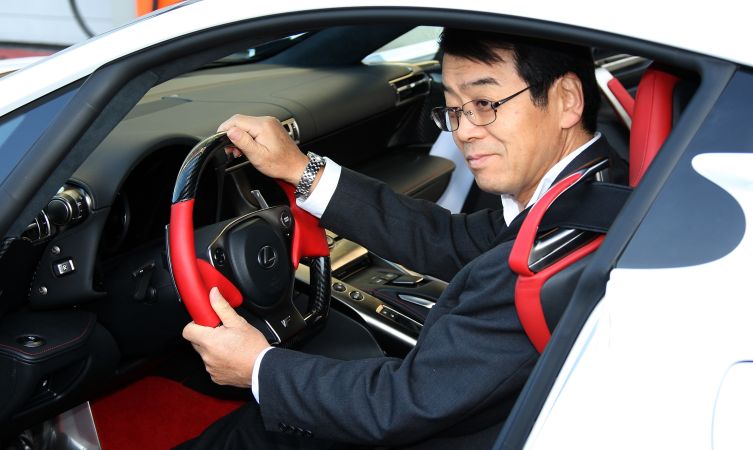 "We pushed every boundary – including the development of our own cutting-edge carbon fibre monocoque chassis and bodywork – in the pursuit of this goal," Tanahashi continued. "I believe that we created the most driver-oriented car we possibly could."
We pushed every boundary in the pursuit of this goal
Painstakingly developed from a blank canvas by a small and dedicated team of hand-picked, boundary-pushing engineers, the LFA remains the halo model for the F performance marque. It complemented core Lexus DNA but in de-emphasising the traditional attributes of NVH and comfort it took the brand in a spine-tingling new direction. The LFA not only redefined the Japanese supercar for the 21st century but reinforced a new framework for Lexus and its approach to vehicle development.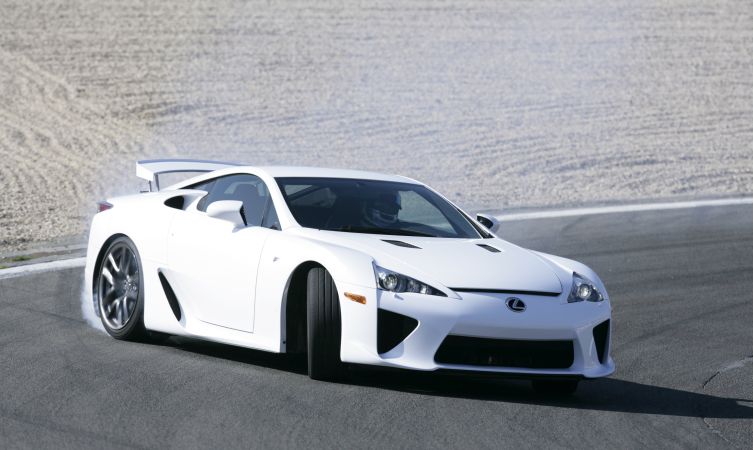 "Ever since the LFA project started in 2000, my team and I were driven by a passion to create a world-class supercar, a car to make Lexus proud," said Tanahashi. "For Lexus – a brand that aims to provide customers with enlightened moments and memorable experiences – the development of a world-class supercar with real visual drama was an indispensable next step."
In 2000, Tanahashi and his close-knit team embarked on one of the greatest engineering challenges Lexus had ever faced. The project focused their minds on new technologies, new materials and new processes as they strove to create the car they envisaged, irrespective of the difficulties encountered in the process. In doing so, they created a dynamic new approach to Lexus that recalibrated the company's approach to the design of all its models.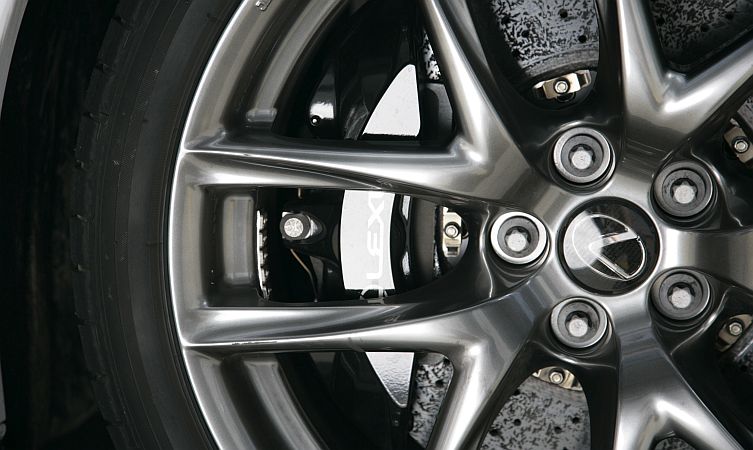 Weight-saving measures were taken at every step in the LFA's development. These included an innovative, world-first carbon fibre reinforced plastic (CFRP) monocoque chassis and bodywork, as well as carbon ceramic brake discs and extensive use of aluminium, titanium and magnesium in the powertrain and transmission assemblies. Even the steering wheel employed carbon fibre elements to make it lighter and more natural in its responses – a typically driver-centric detail of the LFA.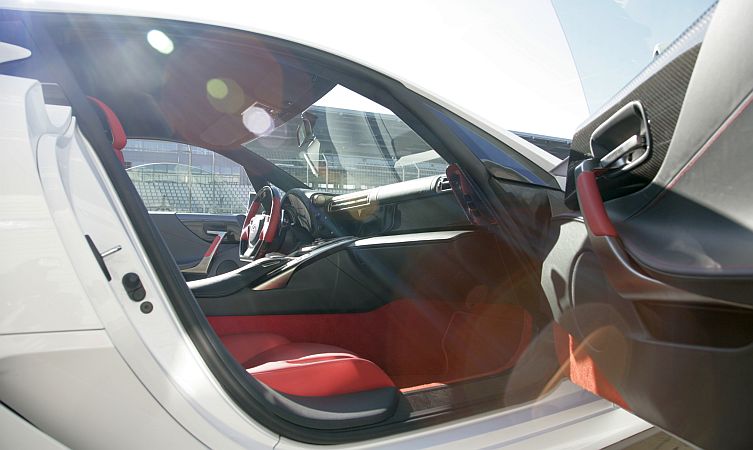 Inexpressible performance that can only be felt in one's heart and soul
With a low 1,480kg kerb weight, the LFA stepped confidently into the supercar arena with an effective power-to-weight ratio of 373bhp per tonne (381 for LFA Nürburgring edition).
"The LFA was a car with relentless power delivery and an accompanying exhaust note that gave you goose bumps," enthused Tanahashi. "It successfully brought together motive performance, measured by times and graphs, and emotive power – that inexpressible performance that can only be felt in one's heart and soul. While conventional cars focus on the destination, the LFA was all about the journey."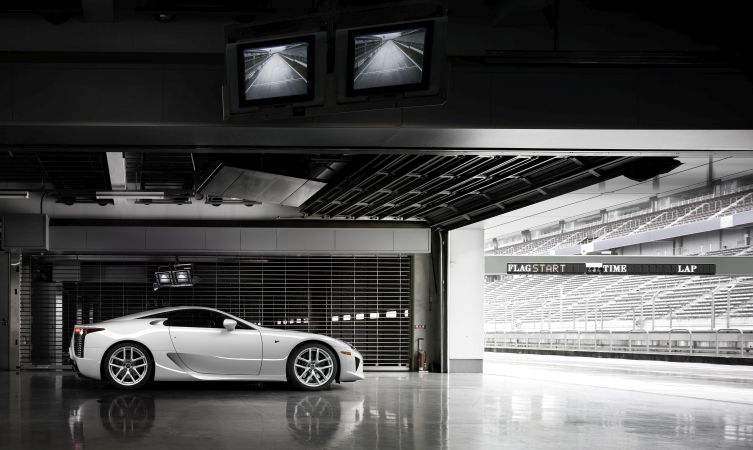 Only 500 Lexus LFA models were ever produced, all hand-assembled by skilled technicians at a rate of just 20 per month. "Although these inspirational, dreamlike moments will unfortunately only be experienced by a lucky few," concluded Tanahashi, "I firmly believe the spirit of the LFA will be the pride of any Lexus admirer."
Learn more: Untold history of the Lexus LFA