Since its introduction in 2006, Lexus owners have enjoyed premium levels of comfort and refinement twinned with low running costs and excellent fuel economy thanks to Lexus Hybrid Drive technology. But how does this highly beneficial hybrid technology work in practice?
To help you to have a better understanding of the technology in a Lexus hybrid vehicle, this post clearly explains clearly what Lexus Hybrid Drive is, how it works, and how it brings benefits to the environment and your wallet.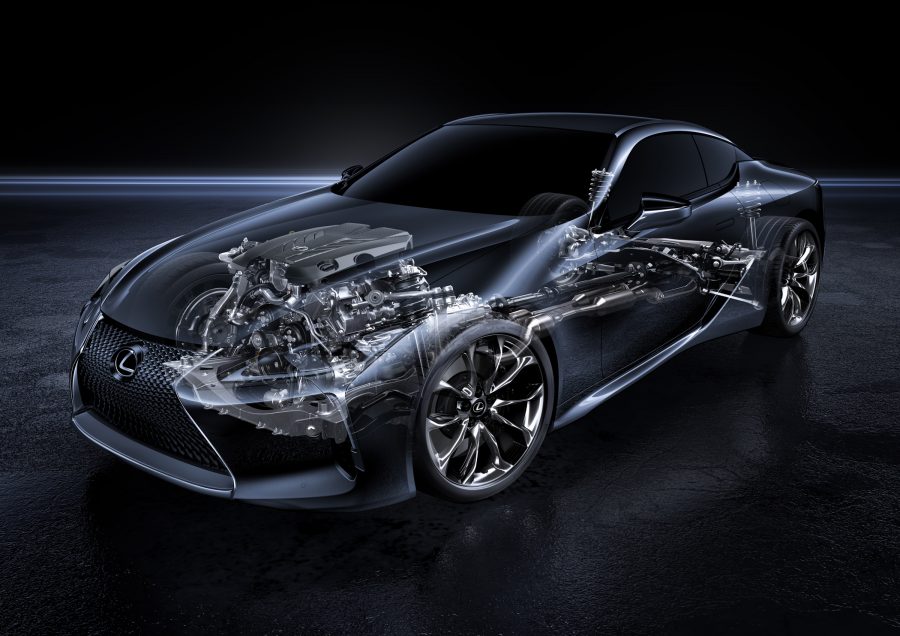 What is a hybrid vehicle?
Vehicles with two or more power sources are usually described as being 'hybrid'. In most hybrid cars on the road today, the dual power sources are a traditional internal combustion engine and an electric motor. However, the way that the two sources combine to power the car usually follows one of three distinct variations of hybrid arrangements.
Lexus Hybrid Drive is known as a full hybrid system, meaning that its two power sources – a battery-powered electric motor and a petrol-driven combustion engine – are entirely separate from one another. Either of them can power the car on their own, or the power from both units can be combined.
Lexus Hybrid Drive is derived from its parent company Toyota's pioneering Hybrid Synergy Drive technology, which is the world's most popular hybrid system, having sold in excess of ten million units since its launch in Japan in August 1997.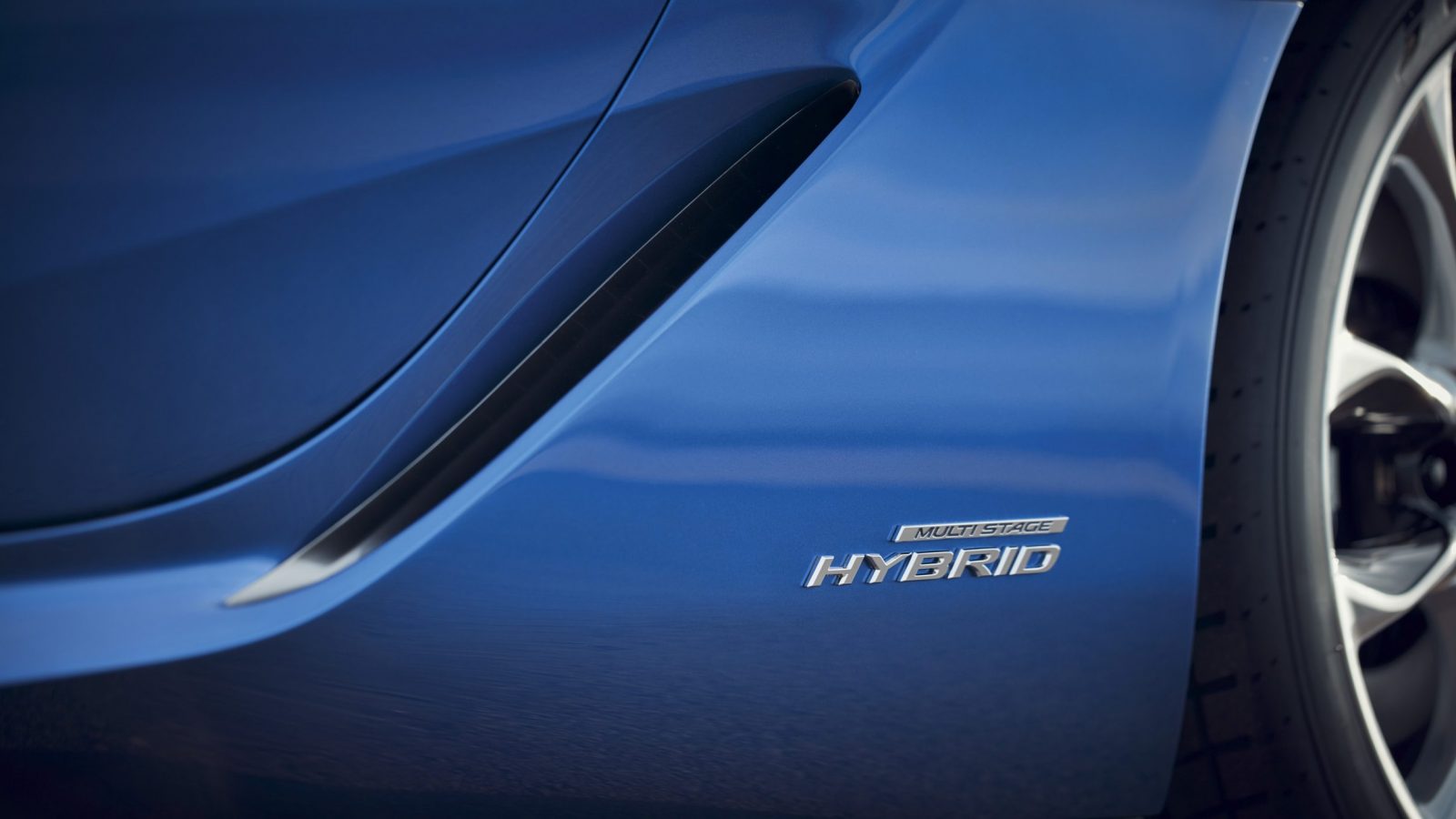 The second hybrid variation is described as being parallel. In this set-up, primary power comes from a normal combustion engine, but it is directly aided by an electric motor fitted between the engine block and gearbox. By the nature of its configuration, the electric motor has to squeeze into a small space in the engine bay between engine and gearbox, limiting the amount of power it can provide and the range of the vehicle when operating in all-electric, or EV, mode. For this reason, parallel hybrids usually offer less functionality than a full hybrid vehicle.
Lastly, the third kind of hybrid is the series type. While this type of hybrid still has two power sources, the vehicle is driven by the electric motor alone. The combustion engine isn't directly connected to the transmission, so it only serves as a generator to provide electrical power for the electric motor. A particular challenge for series hybrids is maintaining efficiency once the battery power is depleted. For this reason, cars with series type hybrid set-ups are rare.
How does Lexus Hybrid Drive work?
All Lexus Hybrid Drive vehicles use six main components: a petrol engine, an electric motor, an electric generator, a battery, a power control unit, and a power split device. The power split device uses a special planetary gearbox to distribute power between the engine, motor and generator.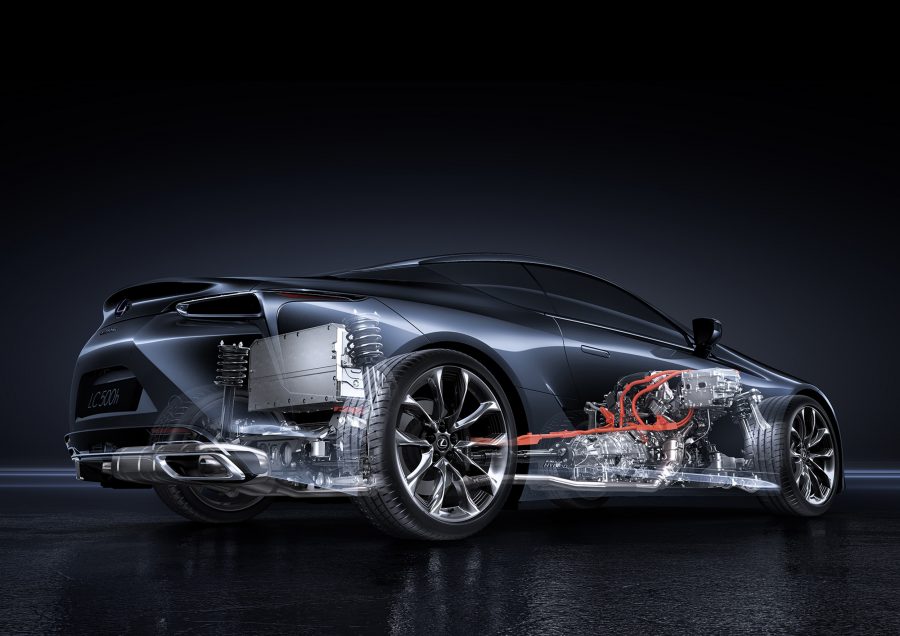 Through this clever combination of technology, Lexus Hybrid Drive can be described as a smart, fuel-saving technology that switches seamlessly and automatically between the electric motor and petrol engine. By monitoring driving conditions, it intelligently manages the flow of power from both sources and can also detect when to combine the two for maximum efficiency and on-road performance.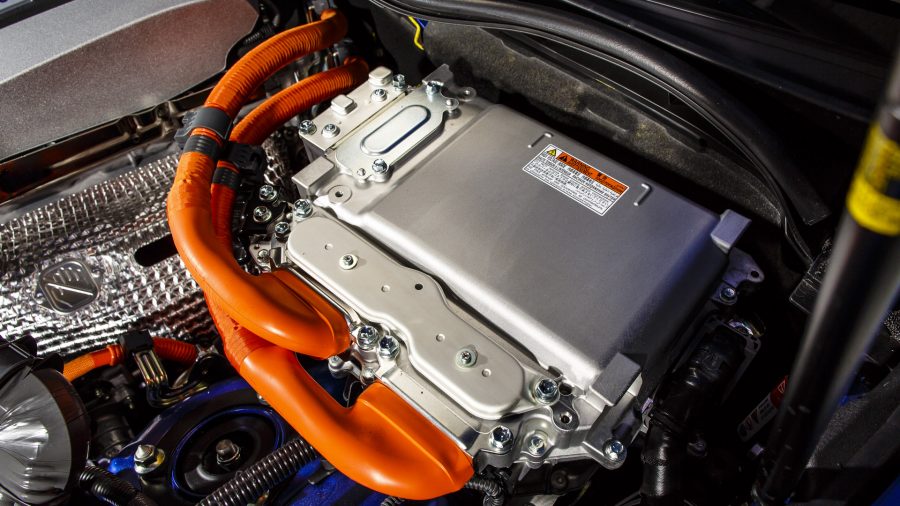 The Lexus Hybrid Drive system's 'intelligence' allows the two power sources to operate with a wonderful synergy. When the petrol engine is running, it drives the generator to charge the battery. And when conditions allow it, such as in low-speed urban environments, the generator shuts down the petrol engine and lets the electric motor take over. This means that the car can operate with zero emissions.
The sophisticated engine management system also recognises when the car comes to a halt and switches the engine off to conserve power and cut emissions, automatically firing it up again when necessary.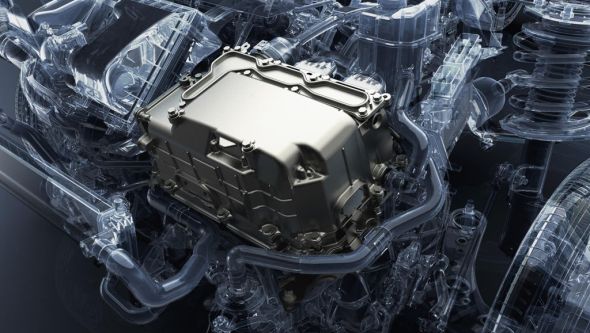 Because of this arrangement, there is never any need to charge the batteries of a Lexus Hybrid through any other means, such as by plugging it into a mains supply. Sufficient charge is always supplied to and held within this battery via the petrol engine.
How are the hybrid batteries charged?
The hybrid battery can be charged in two ways. As well as using energy from the engine for charging, Lexus Hybrid Drive also charges the battery through regenerative braking, a system which recovers energy that would otherwise be wasted during braking.
Every time the brake pedal is pressed or the driver releases the accelerator pedal to lose momentum, the electric motor goes into reverse, in effect becoming an electric brake and thereby generating electricity. This is then diverted to the battery for recycling.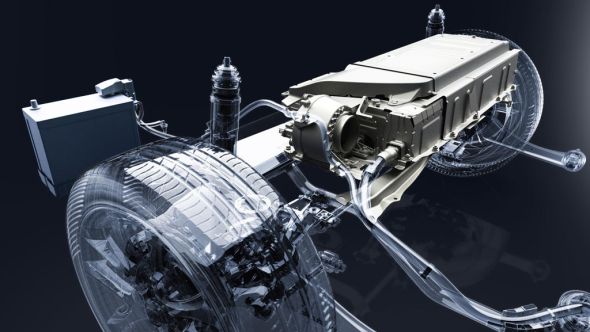 In other words, the braking energy that is usually lost as heat and noise, or simply wasted altogether, is captured and used to power the electric motor later on. In continuous stop/start traffic, a significant amount of energy is recaptured and stored this way, improving the overall efficiency of the Lexus hybrid and maximising the amount of time it can stay in zero emission, all-electric mode within towns and cities.
Lexus hybrid battery life: How long do they last?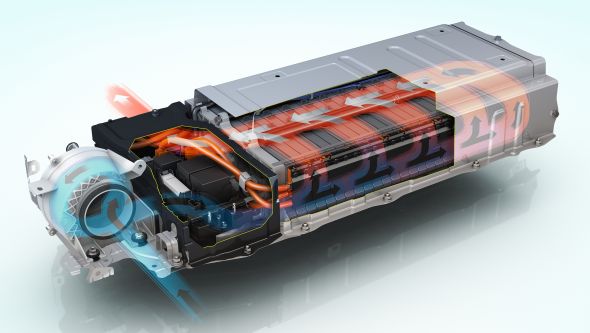 The battery is designed to last the life of the vehicle. In any case, your battery is warranted for five years. The batteries are much larger than regular car batteries as they need to generate and deliver sufficient voltage to power the car at low-speeds without any support from the petrol engine. Their production does have a small, additional impact on the environment, but this is more than compensated for by the environmental benefits of driving a hybrid car.
Procedures are also in place so that each battery can be recycled, arranged through Lexus dealerships.
Is the engine in a Lexus hybrid different to that of a conventional car?
In a manner of speaking, yes. Unlike conventional four-stroke engines, the internal combustion engine used in vehicles with Lexus Hybrid Drive uses a slightly different cycle that produces less heat. This Atkinson cycle also reintroduces cooled exhaust gases into the combustion chambers to make an additional contribution to reduced engine temperatures.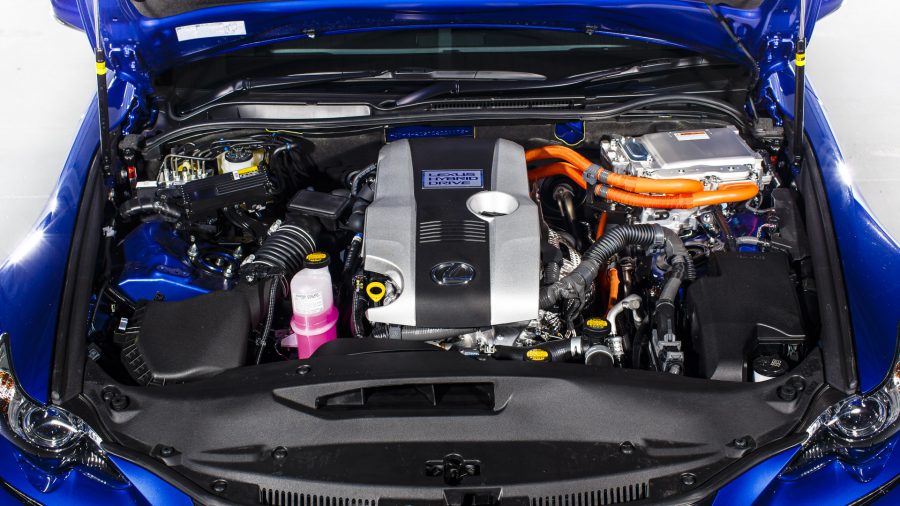 A conventional four-stroke engine sometimes has to inject more fuel than necessary in order to cool the combustion chamber and stop the catalytic converters from overheating. This is a useful way of preserving components but it also uses more fuel. The Lexus Hybrid Drive solution, however, is more fuel-efficient and has proved to be phenomenally reliable.
Do I have to drive differently to make the most of hybrid technology?
No. Lexus Hybrid Drive is fully automatic and designed to optimise the use of precious fossil fuel for each driver. All you have to do is enjoy the road ahead!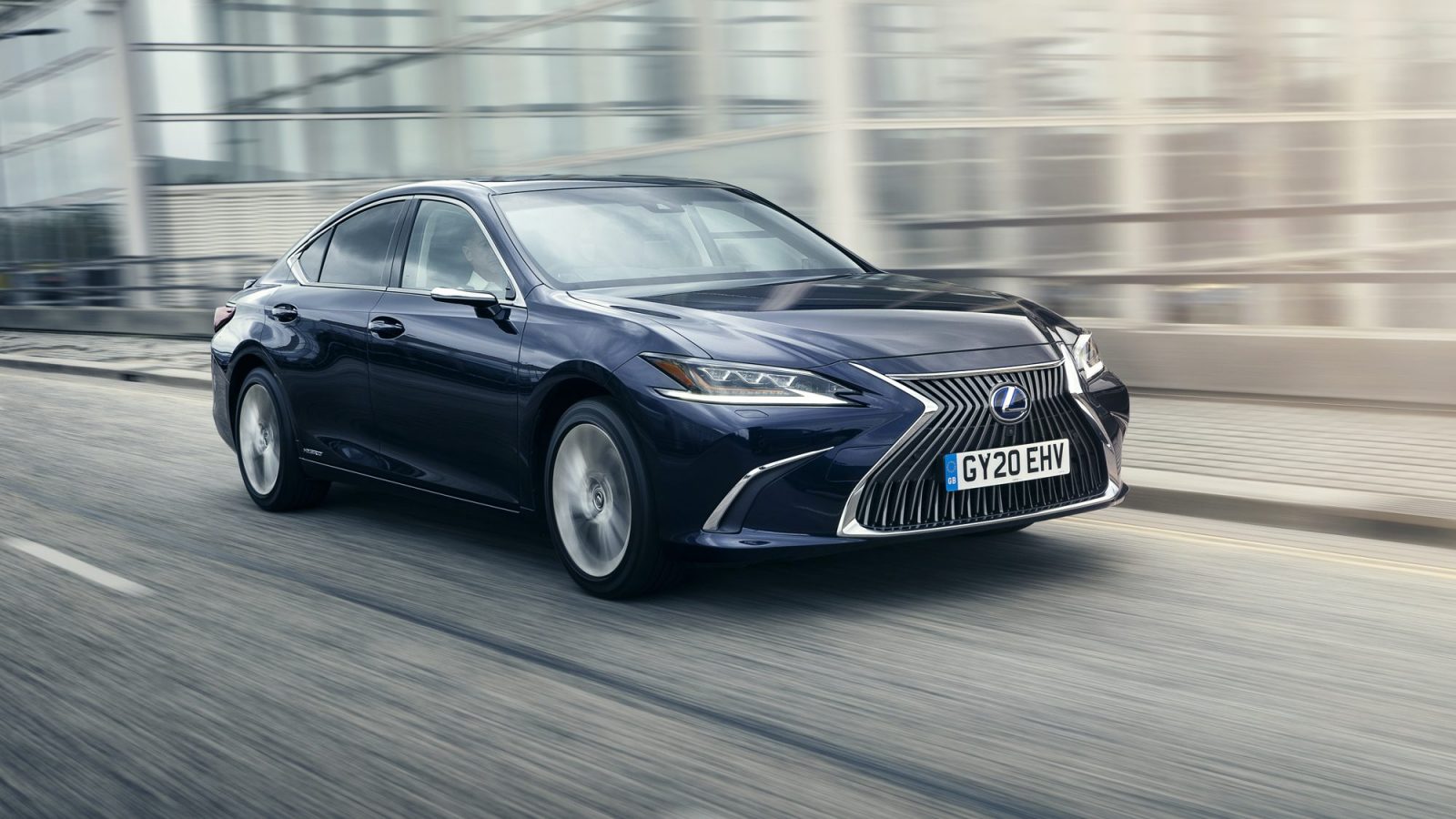 Is the hybrid system in the Lexus LC 500h the same as in other Lexus models?
No. The Lexus LC 500h features a new Multi Stage Hybrid System, delivering the sharpest and most refined drive from a full hybrid yet, with much stronger and direct acceleration.
The new Multi Stage Hybrid System was developed with ostensibly opposing goals in mind. It wanted to create a hybrid with a more sporting and engaging driving experience, with a closer alignment between engine speed and throttle inputs, while at the same time achieving the best balance of power and fuel consumption.
It features all the elements of a traditional full hybrid powertrain, including a 3.5-litre V6 petrol engine, a powerful electric motor and a lithium-ion battery, together with a four-speed automatic gearbox mounted at the rear of the hybrid transmission.
The electric motor generates better acceleration feel than a conventional engine, and the introduction of physical gears allows for engine revs to be more closely matched to the driver's use of the accelerator. The result is a much more direct connection between accelerator pedal inputs and vehicle acceleration, with nought to 62mph brought well into the sub-five-second range.
The Multi Stage Hybrid Drive System is the first Lexus full hybrid system to provide an 'M' transmission mode, allowing the driver to make direct and responsive gear changes and enjoy the most sporting and engaging drive yet from a Lexus hybrid.
A new, lightweight and compact electric motor and lithium-ion battery offset the weight of the added automatic transmission, so the new system weighs the same as the current Lexus full hybrid system – an exceptional feat of engineering.