Skip the main course! From ice cream sandwiches to decadent doughnuts, each of these desserts has a Japanese twist – such as zesty yuzu, fresh matcha, or miso-salted caramel.
You'll find them at restaurants and cafés throughout London – and if it's doughnuts you crave, there's delivery nationwide. Whether a sweet finale to an exceptional dinner, or a quick pick-me-up between shopping and sightseeing, these are the Japanese-inspired desserts we're craving this summer…
Matcha Doughnut
The details: Crosstown – multiple locations city-wide (incl Soho, Canary Wharf, Greenwich & Piccadilly) plus home delivery throughout UK; £4.75.
As if Crosstown's signature Tongan vanilla bean glaze wasn't delicious enough, these doughnut maestros have infused it with matcha green tea – and smothered it over a matcha cake ring. Inside, an extra layer of matcha and white chocolate ganache awaits, with a white chocolate cross on top as the final flourish. From the crisp sugary shell to the syrupy cake, it's gorgeously green and utterly moreish.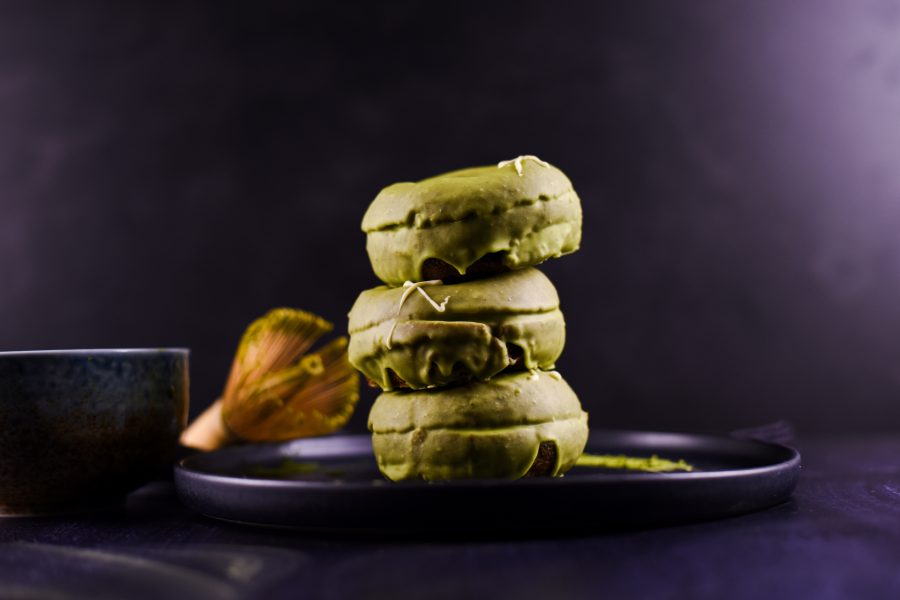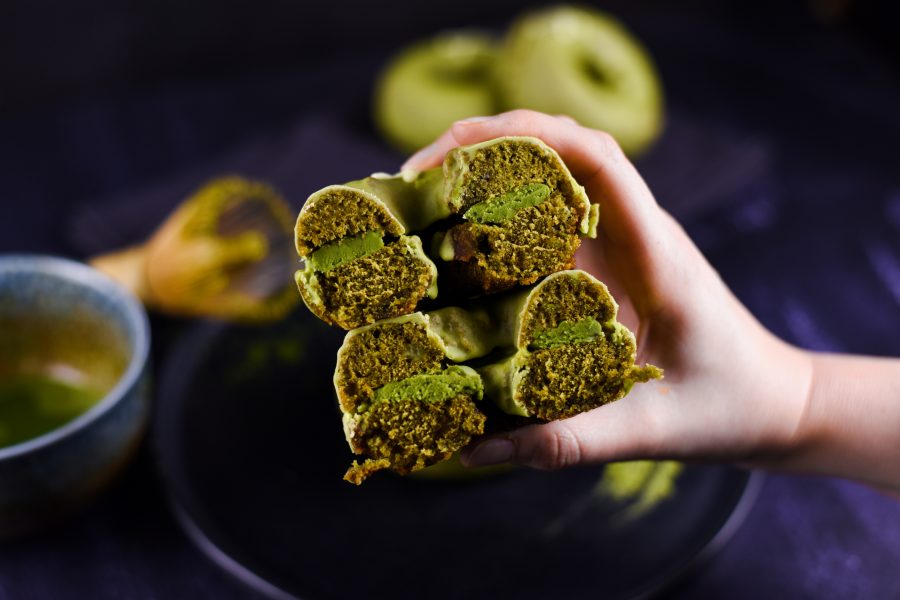 Japanese desserts: Ko Kinako Sandwich
The details: Koya – Hackney & City; £6.50.
New for this summer, Koya's Ko Kinako Sandwich is an homage to one of Japan's favourite desserts. At its core is a thick wedge of ice cream, sweetened with kinako (roasted and ground soybeans) and kuromitsu (sugar cane) syrup – and wrapped between slices of brown-sugar shortbread. Try it with a pot of kuromamecha, a nutty and refreshing tea made from roasted soy beans (£5.80).
Matcha Mille Crêpe Cake
The details: Akira – South Kensington; £8.
These soft crêpes are layered between swirls of matcha-laced whipped cream – a sumptuous meeting of Japanese and French cuisine. A dessert with real wow-factor, this Matcha Mille Crêpe Cake is lighter than it sounds, as the finely-ground tea leaves bring a fresh, fragrant flavour. For a decaf alternative, order the signature Akira Pudding, featuring ​​chewy-sweet warabi mochi.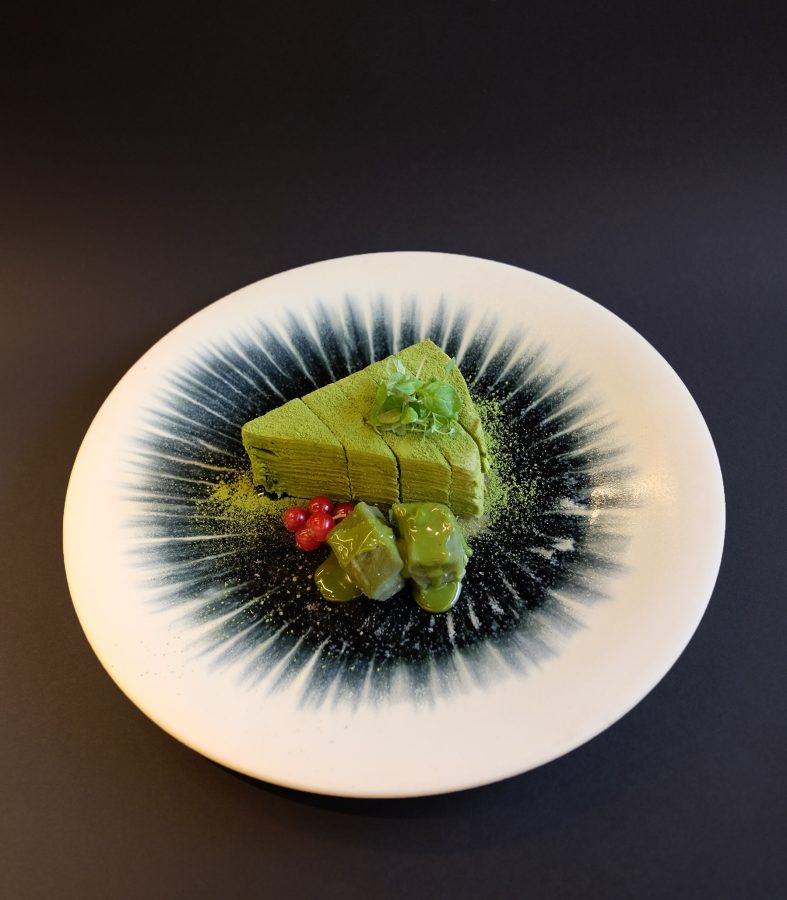 Read more: The art of making the Matcha crepe cake
Black Sesame Macarons
The details: Dinings SW3 – Knightsbridge; £7.
They might look delicate, but these black sesame macarons are filled with thick chocolate ganache: a meeting of recipes and flavours that reflects Dinings SW3's Japanese-European menu. Got a savoury tooth? Don't miss the Cornish lobster sliders with yuzu aioli (£9.50), or the Scottish salmon with wasabi and crispy rice (£18) – created by Executive Chef Masaki Sugisaki, who honed his skills in both Tokyo and London.
How to have a weekend of Japanese culture in London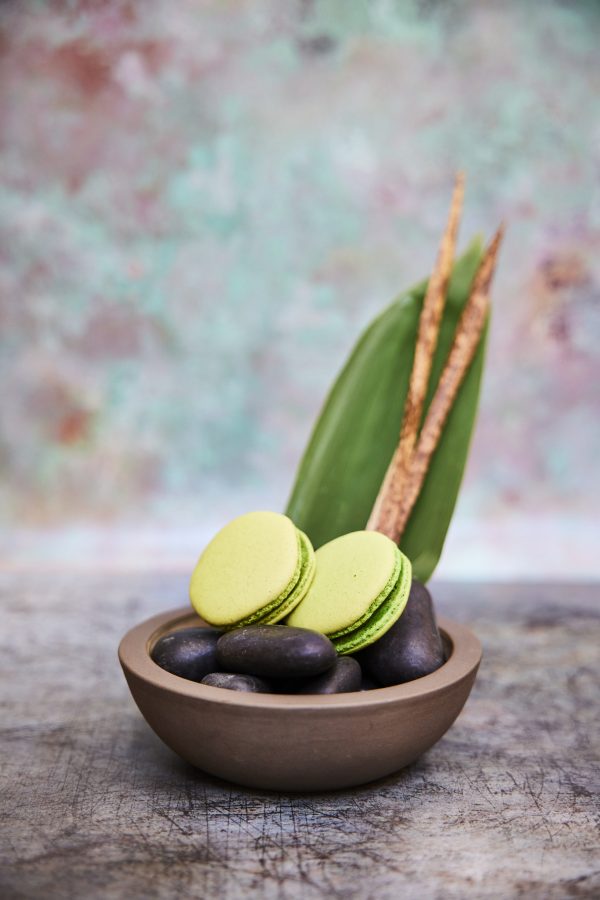 Dark Chocolate Fondant Tart With Sansho Pepper Ganache
The details: Dinings SW3 – Knightsbridge; £12.
Another of Sugisaki's decadent fusion creations, this dark chocolate tart is served with sancho pepper ganache, plus a vibrant scoop of matcha-infused ice cream. The fresh green-tea flavour is the perfect foil for the rich cocoa fondant, while the pepper brings an unexpected spicy kick. Pair it with the Sake Flight (£20), a trio of seasonal sakes sourced directly from Japan.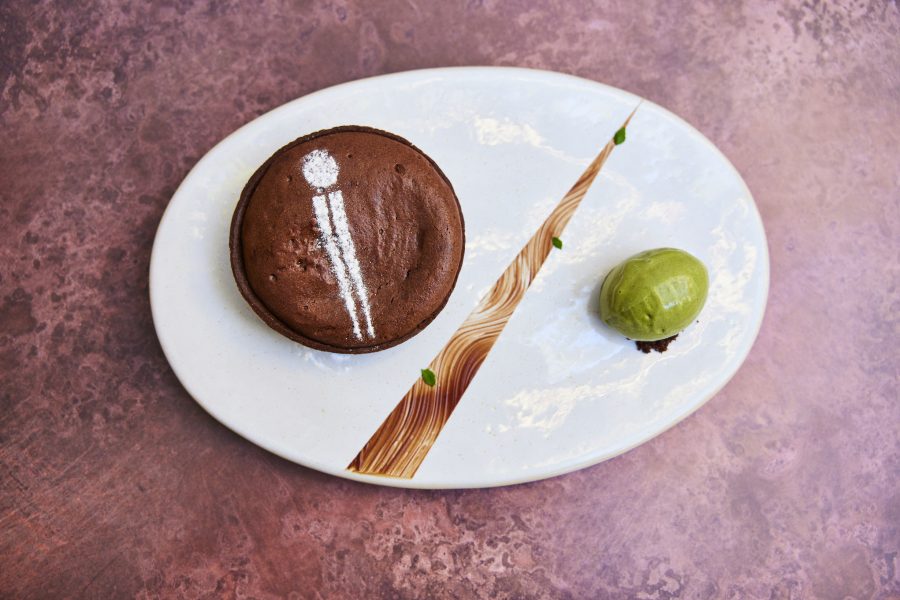 Japanese desserts: coconut Silken Tofu
The details: Ginza St. James's – St. James's; £13.50.
This smooth silken tofu is made from vegan coconut milk, and served with chopped strawberries, blood orange and yuzu compote. Yuzu is a popular citrus fruit in Japan: it can be sour like a lemon, but the sweetness of the tofu mellows its flavour, bringing a zesty freshness to the dish. Ask your waiter for the perfect sake accompaniment: according to the Michelin Guide, the restaurant has 'one of the best sake lists in London' – high praise indeed.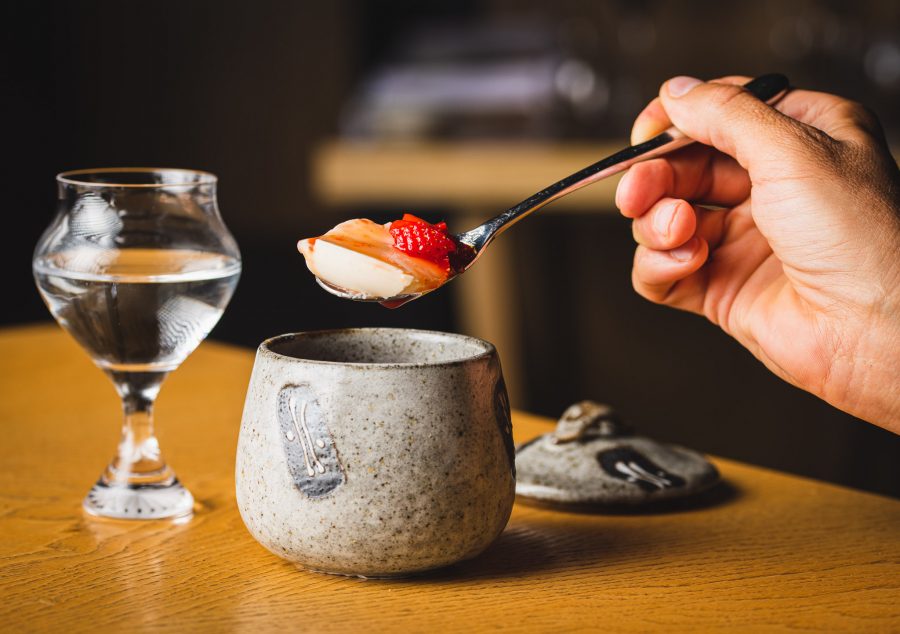 Japanese desserts: umeboshi Milk Float Sando
The details: Tonkotsu – 14 locations city-wide (incl Battersea, Finsbury Park, Notting Hill & Soho); £6.
Made with fresh milk ice cream and umeboshi plum jelly, this sweet sandwich is dipped in sprinkles and tucked in a cute gingham wrapper – ideal for when you're on the go. Tonkotsu loves its ice cream sandwiches, so look out for other flavours such as chocolate and miso-salted caramel, malted milk parfait with oaty biscuits, and corn and cashew with miso and corn cookies (all £6).
7 Japanese teas you need to try – and why