Having taken a closer look at the exterior styling, dynamic performance and high-quality interior finishes of the new Lexus ES, we conclude our early tour by touching on the latest safety and audio technologies that potential owners will find in our new mid-size saloon.
Lexus ES: unparalleled safety provisions
In the UK the new Lexus ES 300h will be equipped as standard with the latest Lexus Safety System+. This second-generation package of active safety and driver assistance technologies expands the driving scenarios in which it can provide added protection for driver and passengers and help prevent an accident from happening.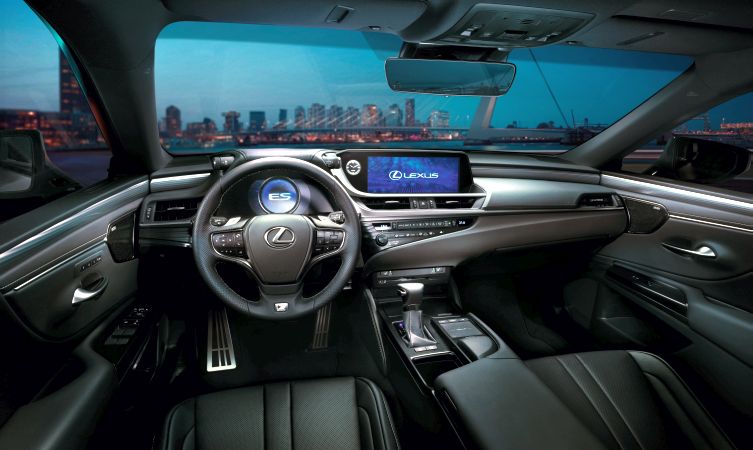 The new features include daytime cyclist detection, which is part of the comprehensive Pre-Collision System. Already capable of detecting oncoming vehicles and pedestrians, the ability to detect cyclists addresses one of the most common accident scenarios on the road today. The system has also been enhanced to detect pedestrians at night by increasing the radar's sensitivity and dynamic range.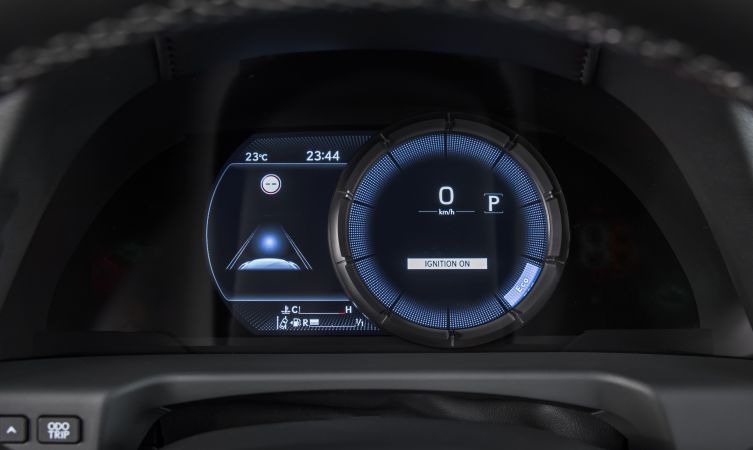 Another new safety advancement offered in the ES is a two-stage adaptive high beam system. This not only turns the high beams on and off automatically for the driver, its 24 individual LED light array is capable of adapting the light pattern to provide enhanced illumination while reducing glare for oncoming drivers.
Click here to learn more about Lexus Safety System+
Lexus ES: an immersive audio experience
The 17-speaker Mark Levinson PurePlay system makes its debut in the new Lexus ES. Its world-first design architecture was created to immerse each individual in the most powerful, precise and pure audio experience yet.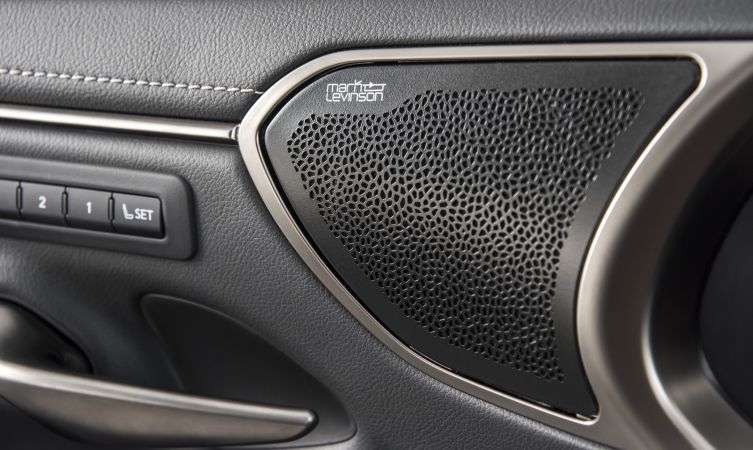 PurePlay leverages multiple unique approaches to deliver outstanding in-vehicle performance: precision staging, world-class speaker design and placement, and unparalleled tuning and decompression technology.
Speakers are placed at shoulder level around the cabin, enhancing acoustics and creating a tonal synergy. These timbre-matched locations deliver a consistent tonal colour between all mid-range speakers and tweeters, effectively creating two identical sound stages for front and rear passengers. As a result, each individual is enveloped in sound, creating a listening experience that is consistent in every seating location.
Learn more: Lexus  and Mark Levinson – a sound partnership