The new Lexus ES is built on the all-new Global Architecture-K (GA-K) platform, which has provided Lexus with the opportunity to explore the limits of mid-size luxury saloon design.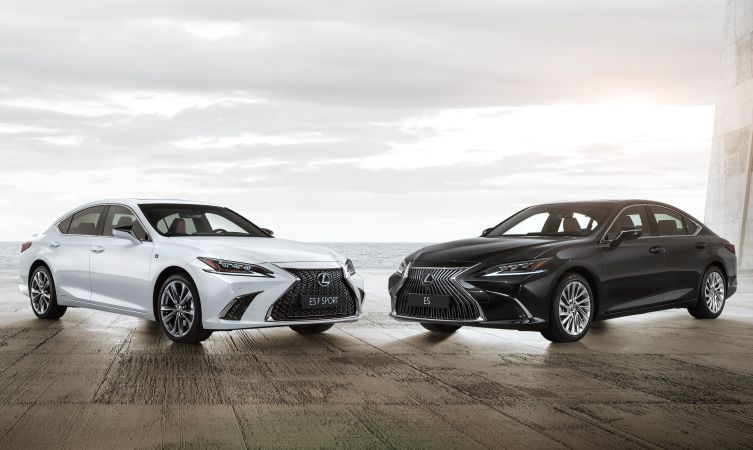 The car is longer, lower and wider than its predecessor, while the longer wheelbase allows the wheels to be pushed closer to the car's corners, with wider front and rear tracks. Its stance and proportions reflect the model's new-found performance capabilities and give the ES the kind of eye-catching appeal that will make owners and admirers take a second look.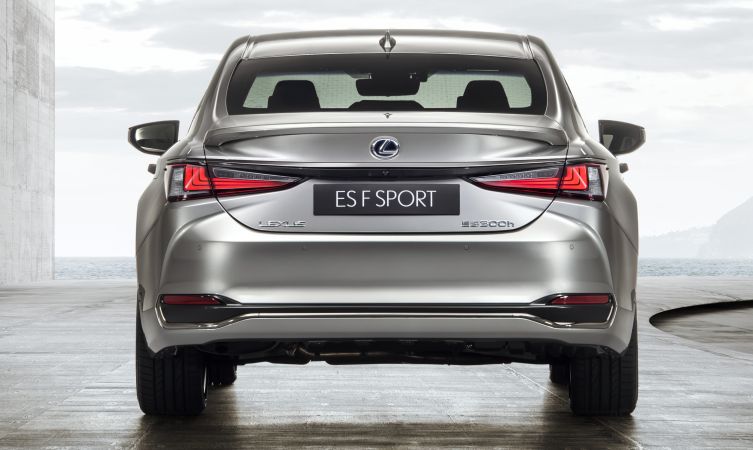 Chief designer Yasuo Kajino describes the new look as "provocative elegance." He added: "The Lexus ES has always been an elegant luxury saloon. For this generation, we have added daring design elements that challenge buyers' traditional expectations."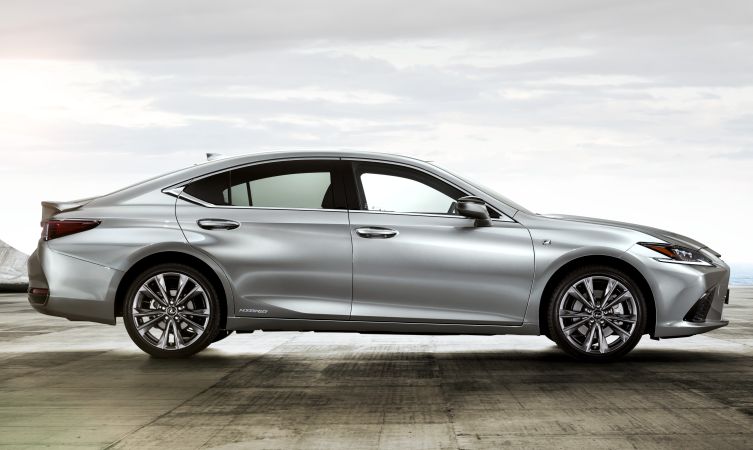 The chief designer describes the new look as "provocative elegance"
The new GA-K platform allows for a lower bonnet line, which gave Kajino's team the freedom to produce a distinctive silhouette with a strong downward slant, creating a dynamic yet fluid shape.
Up front, the ES's face is dramatically different according to model. Standard versions display elegant, vertical bars that radiate out from the centre of the signature Lexus spindle grille, while F Sport models – featured for the first time in the ES range – adopt a black cross-hatch pattern that corresponds with cut-out sections at the car's front corners.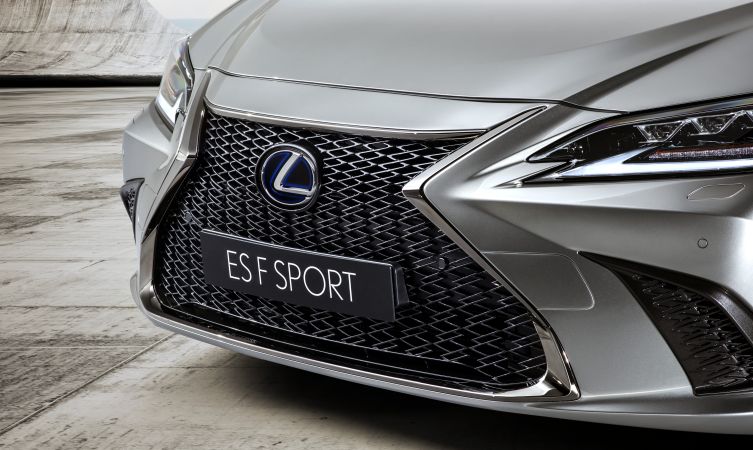 In a break with past generations, the design features a fast roofline that emphasises the vehicle's lower stance and slippery aerodynamics. The rear end is clean and sharply chiselled, with LED lamps that wrap around the quarter panels to generate a continuous styling line when viewed from any angle. F Sport models add a rear spoiler, badging and dark lower valance to add emphasis to the look.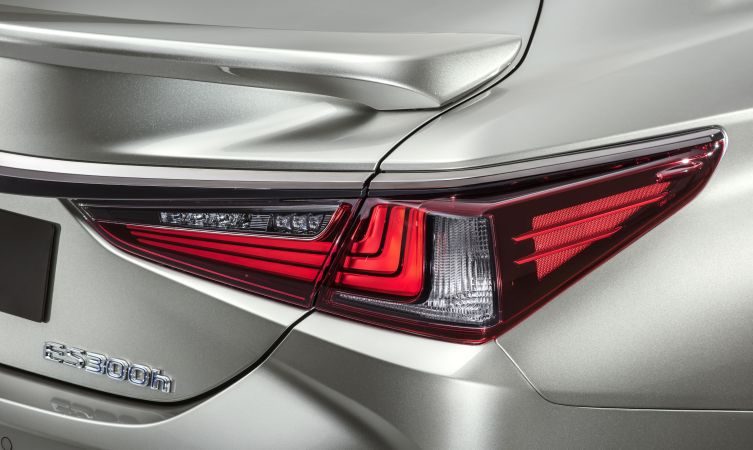 Three different 17- and 18-inch wheel designs are available for standard ES models, with F Sport versions running on 19-inch wheels that are similar in appearance to those found on the Lexus LC coupe.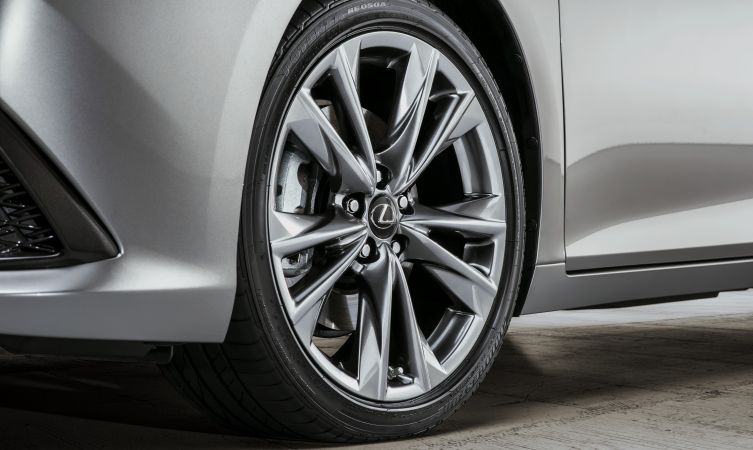 A palette of 12 colours includes new beige and green shades. Ice Ecru is designed to mimic light reflected off fresh snow, while Sunlight Green is inspired by ocean water in sunlight. Two exclusive colours – Heat Blue and F White – are available for F Sport models, complementing their high-energy design.
Learn more: Lexus ES interior design