When designing the look and feel of the new Lexus ES cabin, chief designer Yasuo Kajino and his team used the Lexus Future Interior concept as the starting point, which blends a driver-centric cockpit with a spacious and comfortable area for the front passenger.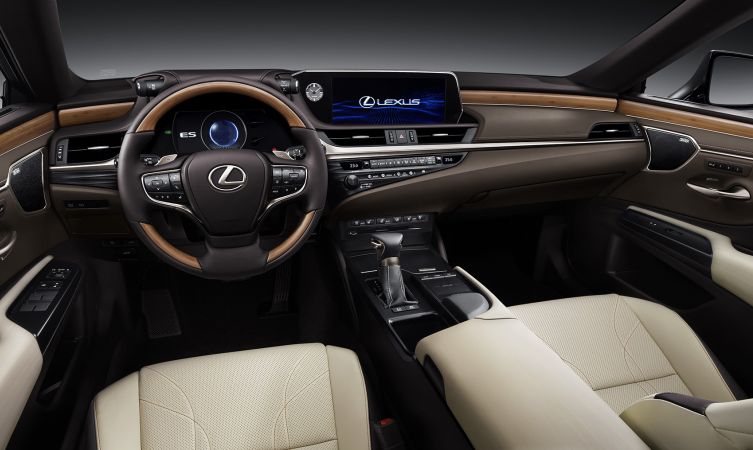 The driver's focus is kept on the road ahead by locating the centre display screen, instrument panel and head-up display in a tight cluster within the immediate field of view. Front passengers, on the other hand, enjoy a more open, spacious and relaxing environment.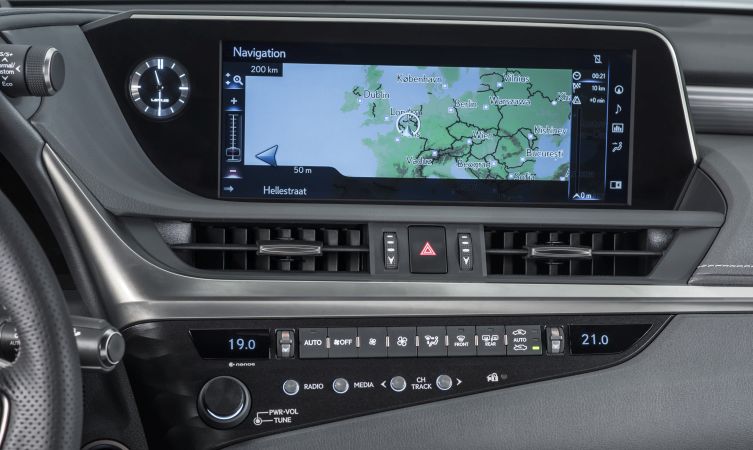 It will be a connected space, too, with the availability of an optional navigation system with a range of connected services. This system also provides a 12.3-inch multimedia display and second-generation Remote Touch touchpad control. Its voice recognition function includes a mobile assistant, enabling contactless control of the driver's smartphone.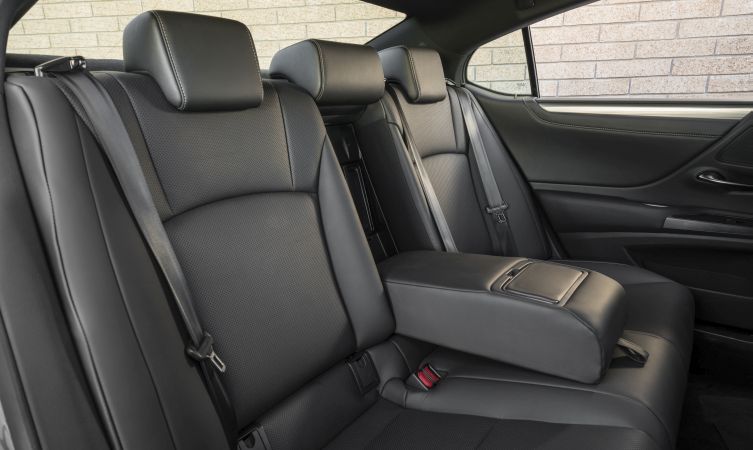 Rear passenger comfort has long been a hallmark of the Lexus ES and the new model upholds this quality, in spite of the sleeker exterior roof line. A lower hip point and carefully configured headlining preserve headroom while the longer wheelbase ensures generous legroom.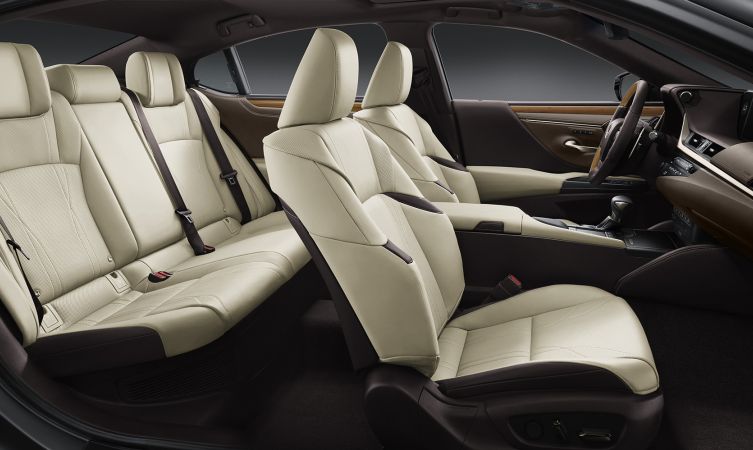 Interior colour options include a new combination that reflects the Provocative Elegance exterior design theme. The Rich Cream option matches cream upholstery with a brown headlining to give the cabin a modern, yet warm look and feel. Other choices include Black, Chateau and Topaz Brown.
Rear passenger comfort has long been a hallmark of the Lexus ES
To create an entirely different appearance for the interior of F Sport models, a new kind of metallic cabin trim was developed, unlike anything Lexus has used before. Inspired by traditional Japanese sword-making, the Hadori trim has fluctuating wave patterns that give it a three-dimensional look that varies depending on the viewing angle. The effect is subtle but indicative of the level of detail and craftsmanship invested in giving F Sport models a unique place in the line-up.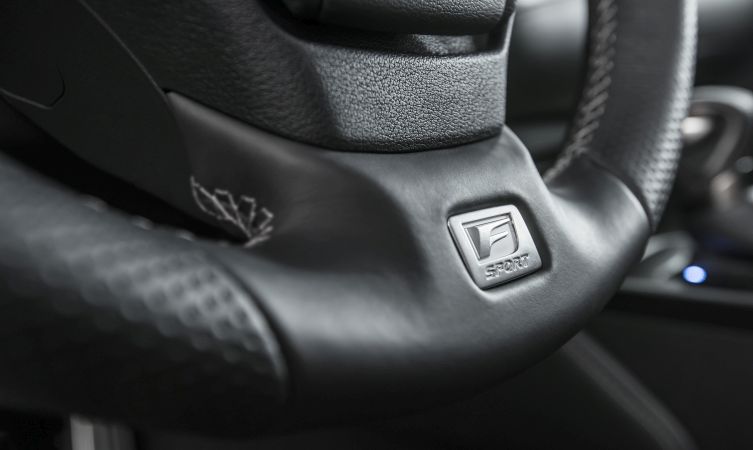 Standard ES models employ traditional materials such as bamboo and Shimamoku wood, which give the kind of hand-crafted appearance that luxury customers expect and appreciate. Full details of UK trims, colours and availability will be announced later.
Learn more: Lexus ES exterior design