Led by chief engineer Yasuhiro Sakakibara, the engineering team had the clear goal of transforming the image of the Lexus ES. That meant turning a saloon known primarily for its serene comfort into one that is equally capable of delivering class-leading handling and power that you can feel and hear.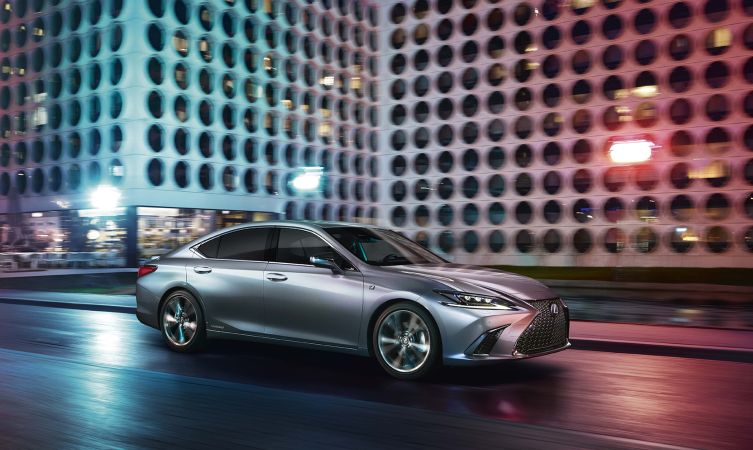 Lexus ES: a new era of performance
According to Sakakibara, the new Lexus ES has been built to deliver a fundamentally higher level of performance than any of its predecessors. He revealed: "We knew this ES had to feel responsive and easy to drive, no matter what kind of road it was on. That can only be achieved with a solid foundation."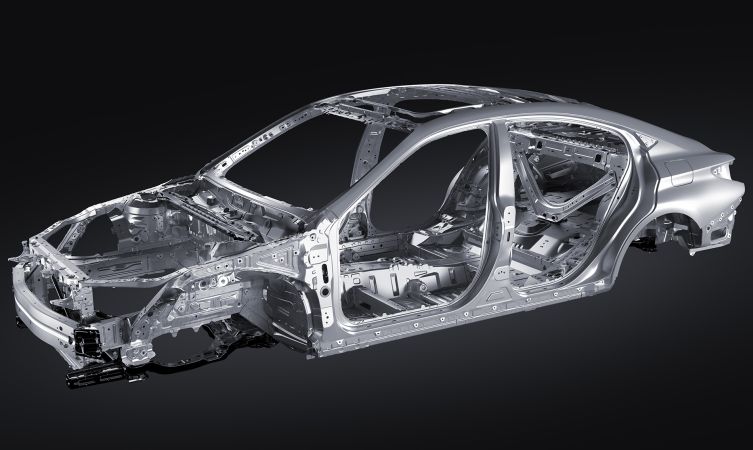 We want every kind of driver to feel a sense of complete control when they're being the wheel
The starting point was the new GA-K platform. It is an exceptionally strong, front-wheel drive chassis that rivals the GA-L rear-wheel drive platform used for the LC coupe and LS saloon in terms of torsional rigidity. Various grades of high-tensile steel reduce weight compared to previous platforms, while enhancements such as an all-new multi-link rear suspension set-up, rack-mounted electric power steering and a V-shape brace behind the rear seat gave the engineers the flexibility to tune the ES with a new-found precision.
The chassis team sought to create a sense of comforting predictability coupled with a feeling of rapid responsiveness to every movement. Chief test driver Yoshiaki Ito explained: "We want every kind of driver to feel a sense of complete control when they are behind the wheel of the ES. It's a level of comfort that goes beyond merely delivering a smooth ride."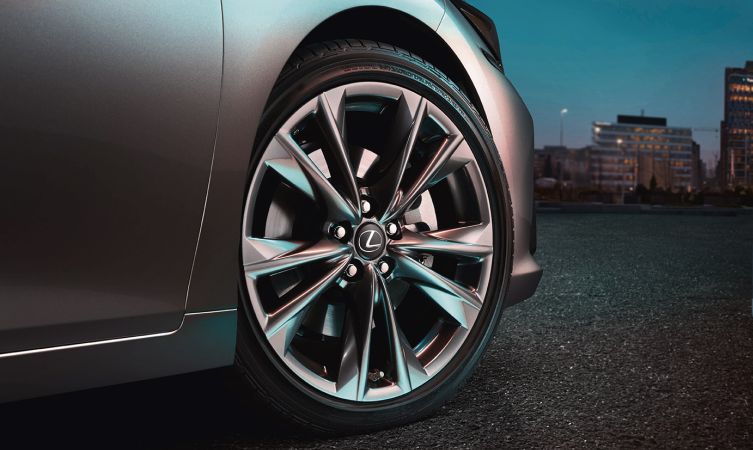 For an even higher level of dynamic performance, F Sport models will be available with Adaptive Variable Suspension, similar to that found in the LC coupe. This adds adjustable dampers at each wheel with 650 levels of damping force to provide optimal control on any road surface. Another element exclusive to F Sport is a Sport+ programme for the Drive Mode Select system, which engages the most responsive engine, transmission and suspension settings.
Lexus ES: fourth-generation hybrid drive system
The Lexus ES 300h is equipped with a new, fourth-generation self-charging hybrid drive system that can deliver exceptional fuel efficiency, responsive performance and minimal emissions for a mid-size luxury saloon. It couples an ultra-efficient 2.5-litre Atkinson cycle four-cylinder petrol engine with a compact, power-dense electric motor. Total system power is 215bhp and combined cycle fuel economy is from 60.1mpg.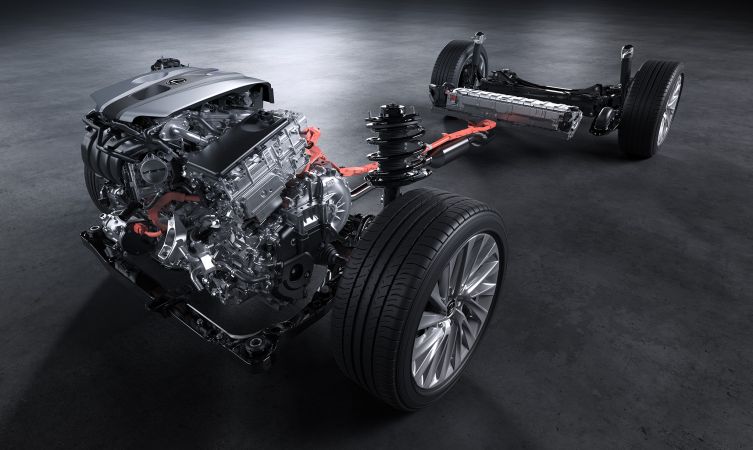 It is one of the most thermally efficient engines in a production vehicle
The 2.5-litre engine is all-new and incorporates fast-burn combustion technology that makes it one of the most thermally efficient engines to feature in a production vehicle. The result is more power without increasing emissions or fuel consumption. Features that help achieve such impressive results include straight intake ports, increased valve angles and laser-clad valve seats. A variable-capacity oil pump, multi-hole injectors, VVT-iE on the intake valves an a variable cooling system also contribute to the engine's impressive heat and combustion management.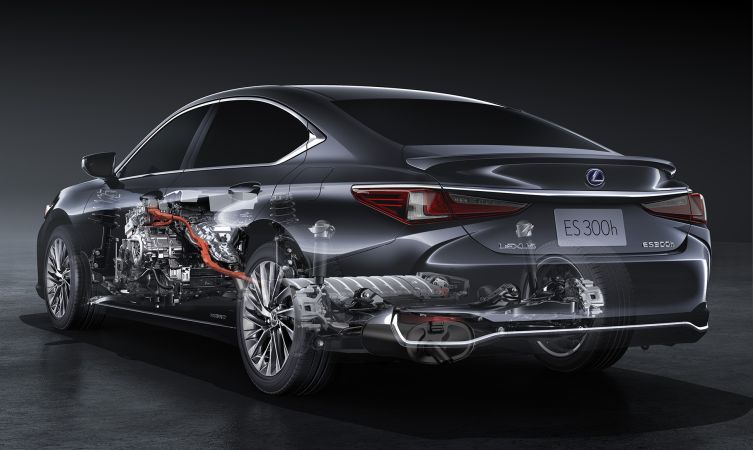 Overall driveability has been improved thanks to a more sophisticated hybrid system control computer that is better able to mimic the feel and power delivery of a standard petrol engine. Even the nickel metal hydride hybrid battery is more compact than before, allowing it to be located beneath the back seat, without intruding on boot space.
Learn more: Lexus ES exterior design
Learn more: Lexus ES interior design