Lexus explains… is a series designed to explain features, technologies and user questions related to modern vehicles. Each article provides clear, jargon-free answers, helpful tips and resources, as well as Lexus products or services that can help along the way. This article aims to answer some of the questions surrounding electric vehicle towing.
Electric vehicle towing: context
The installation of a tow bar has always been a practical and popular vehicle accessory. Though primarily seen as a means of towing a caravan or trailer, tow bars are increasingly being used as a secure mounting point for other lifestyle-related accessories, such as cargo platforms and bike racks.
But while the majority of internal combustion engine vehicles offer some level of towing capacity, the same cannot be said for electric vehicles. For that reason, owners may wonder whether their EV is capable of having a tow bar fitted; and if it is, what effect towing or the attaching of accessories to the tow hook will have on the vehicle's range?
We hope our answers to the following FAQs will help to alleviate your concerns: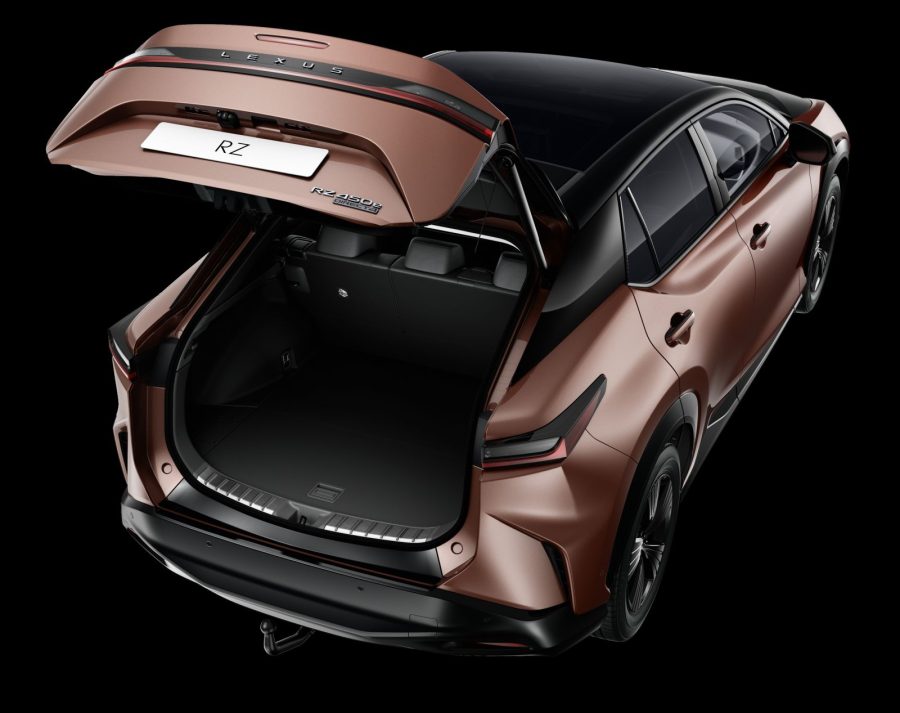 Is it possible to tow with an electric vehicle?
If your EV has been engineered to tow and has been officially approved (homologated) to do so in the country of its registration, then the answer to the above question is yes. The number of new electric vehicles that are able to tow is increasing, but such official approval is based on the vehicle being able to safely manage the additional weight.
Generally speaking, electric vehicles are heavier than internal combustion engine vehicles due to the size and weight of their battery packs. Manufacturers therefore have to ensure that the combined weight of the vehicle and towed trailer does not overwhelm the brakes, electric motor/s and regenerative braking system.
Based on the above factors, many older electric vehicles were never developed with the ability to tow. But as EV technology matures, safety margins are increasing and weight management is improving, which in turn is leading to a greater number of new electric vehicles that are homologated to tow.
What is my electric vehicle legally allowed to tow?
Assuming that your EV has been homologated to tow, the vehicle identification number (also known as VIN) plate will clearly display either three or four sets of kilogramme figures. In most modern Lexus cars, the full VIN plate is printed on a tamper-proof sticker located just inside the shut line of the front nearside door. Reading from top to bottom, these weights represent the following:
⦁ Gross vehicle weight – the maximum mass of the vehicle including occupants, fuel and load
⦁ Gross vehicle train weight – the combined maximum mass of the vehicle and trailer. If your VIN reads zero in this category, then it is not approved for towing
⦁ Maximum load values across the front and rear axles respectively
⦁ Maximum towing capacity – usually calculated by deducting the gross vehicle weight from the gross vehicle train weight
The last safety-related factor to be aware of is nose weight. This refers to the maximum load that can be exerted vertically on the tow bar by the trailer, caravan or tow bar mounted attachment. This figure, which can be found in the owner's manual, is established by the manufacturer in order to maintain a safe level of traction and steering through the front wheels in all circumstances.
Learn more: Towing capacities of all current production Lexus models
How is EV range affected by towing?
The economy of any vehicle, irrespective of how it is fuelled or powered, is negatively affected by towing. In the case of an electric vehicle, adding weight and reducing aerodynamic efficiency through towing puts greater strain on the electric motors, which in turn will draw on the battery's reserves at a faster rate. This means that the battery will have to be recharged more frequently than usual.
It is important to note that manufacturers are only allowed to publish the combined energy consumption figures of a vehicle in isolation, based on a strict, laboratory-controlled efficiency cycle. So while there is no official information available on how much EV range is affected by towing, the general consensus is that it can reduce the vehicle's range by some 40-50%, though this is still dependent on climate and driving style.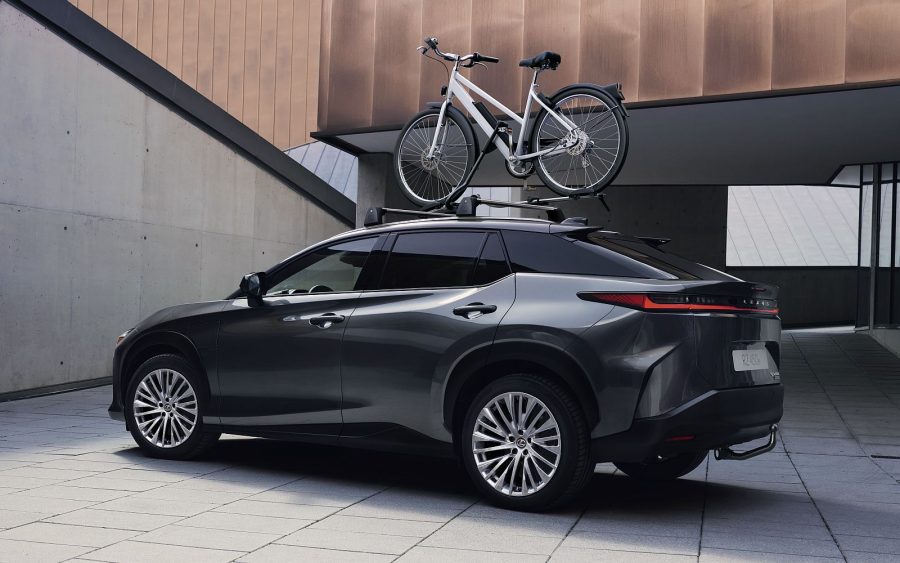 Conclusion
There is no doubt that installing a tow hook increases the functionality and lifestyle-related activities of a vehicle. However, the additional weight associated with towing will always have a negative impact on the tow vehicle's efficiency, regardless of how it is fuelled or powered.
For early EVs, especially those adapted from existing internal combustion engine models, towing was often an engineering adaption too far. But as technology has improved and new cars developed from the ground-up as EVs reach production, manufacturers are now able to engineer in broader safety margins that often allow at least a measure of towing ability.
The only other thing EV drivers should be aware of is that public charging stations may not have the room to accommodate both vehicle and trailer. It may be necessary to unhitch your caravan or trailer before parking in the recharging bay.
Do you have experience of electric vehicle towing, or have any further advice to share?
Please let us know in the comment box below.
Read more: Lexus explains – electric vehicle charging
Read more: Lexus explains – electric vehicle range
Read more: Lexus explains – electric vehicle costs
Read more: Lexus explains – electric vehicle safety
Read more: Lexus explains – driving an electric vehicle in Europe