Lexus explains… is a series designed to explain features, technologies and user questions related to modern vehicles. Each article provides clear, jargon-free answers, helpful tips and resources, as well as Lexus products or services that can help along the way. This article aims to answer some of the questions surrounding driving an electric vehicle in Europe.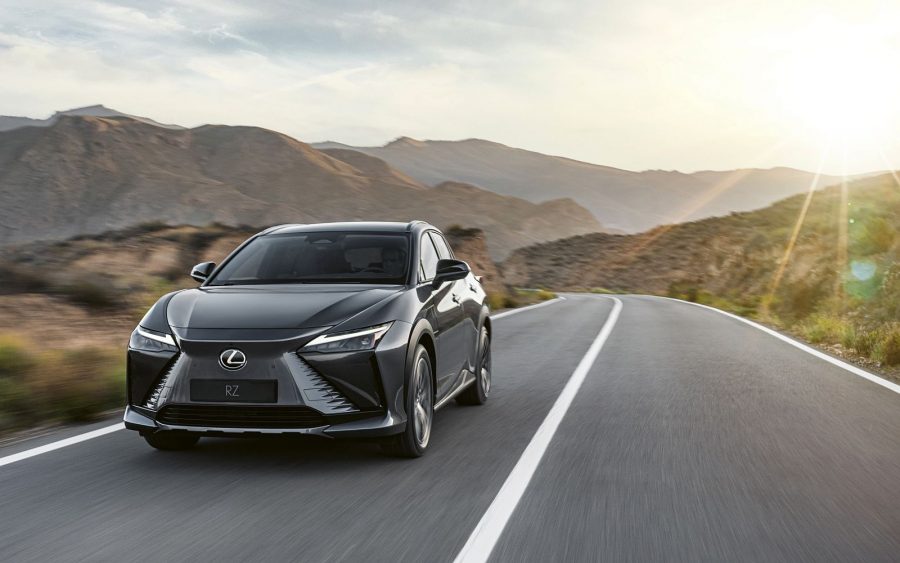 Driving an electric vehicle in Europe: context
Road trips through mainland Europe are a staple of UK holidaymakers, which is why direct travel is readily available to France, Belgium, the Netherlands and Spain. Rather than being seen as a means to an end, driving abroad is often viewed as part of the holiday: a refreshing experience associated with congestion-free roads and beautiful, varying landscapes.
But as personal mobility continues its trajectory towards full electrification, UK drivers may be concerned about the legality of electric vehicles in Europe and the accessibility of charging in unfamiliar surroundings. Indeed, will the need to top-up – whether en route, at the holiday destination or a combination of both – add a layer of stress to what should be a pleasant experience? Are public charging points as common as they are at home? And how much will it cost to charge up?
We hope our answers to these FAQs will help to alleviate your concerns: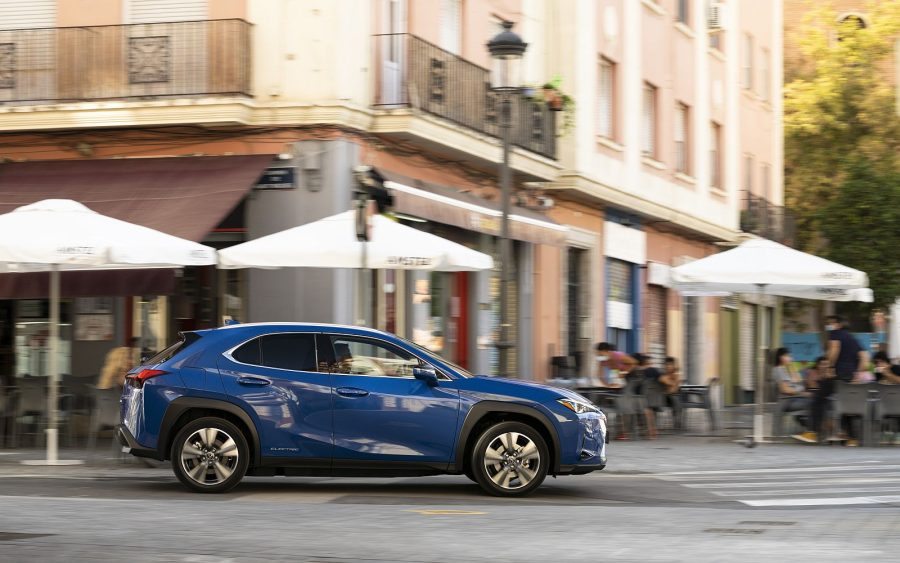 Can I drive a UK-registered electric car in Europe?
Absolutely. Just as in the UK, the source of a passenger vehicle's power has no bearing on its eligibility to be used on European roads, which means that electric vehicles are just as welcome as those with internal combustion engines. However, irrespective of vehicle type, the following bullet points list the legal documents you will need to carry and general requirements for driving in Europe.
⦁ Legal requirements: valid driving licence, minimum of third-party vehicle insurance, valid road tax and MoT test, insurance green card (if applicable), passport, international driving permit (if applicable), vehicle registration document (V5C certificate or VE103 for hire/lease vehicles), UK number plate stickers, Crit'Air vignette (France only). Some countries require vehicles to carry accessories such as a first aid kit, fire extinguisher, high visibility jacket for each occupant, warning triangle, headlamp beam deflectors and spare bulbs
⦁ General recommendations: personal travel insurance and comprehensive European breakdown cover with UK repatriation. Please note, however, that all new Lexus models come with three years of pan-European roadside assistance cover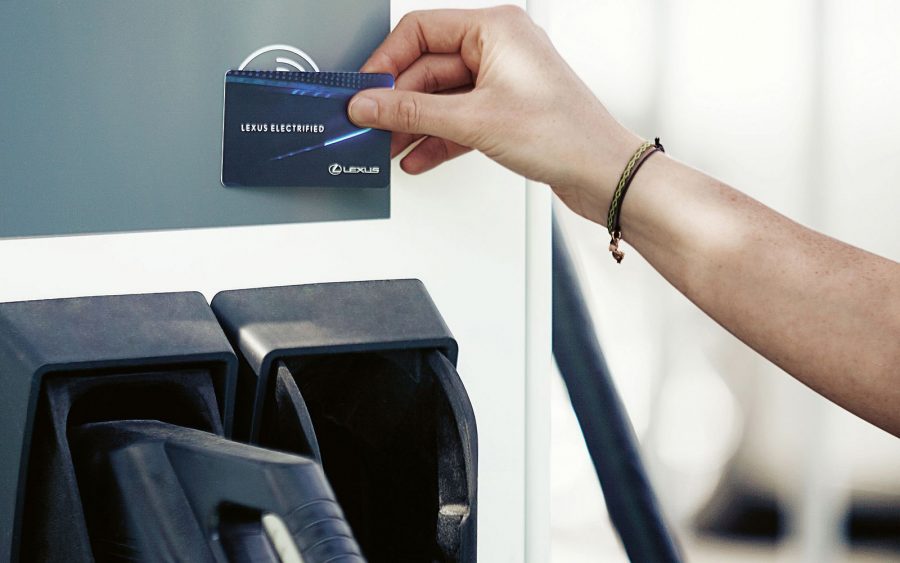 How do I access charging points in Europe?
⦁ Lexus has developed its own system for identifying and accessing tens of thousands of public charging points throughout Europe. Integrated into the Lexus Link app, the subscription-based Lexus Public Charging Network manages all of your EV information in one place
⦁ A number of UK suppliers, such as Octopus Energy's Electric Universe, Shell Recharge and Bonnet, offer free sign-ups to access public chargers across Europe. These will give drivers the option of plugging in to more than 250,000 charging stations via an app or radio-frequency identification (RFID) card
⦁ Similarly, Plugsurfing is an intermediary service that has partnered with a number of European charging networks to offer a network of over 300,000 charging points across Europe. The app is free to download but access to stations requires a one-off fee of €9.95 for an RFID card
⦁ Other helpful apps and websites worth investigating include Chargemap, PlugShare and A Better Routeplanner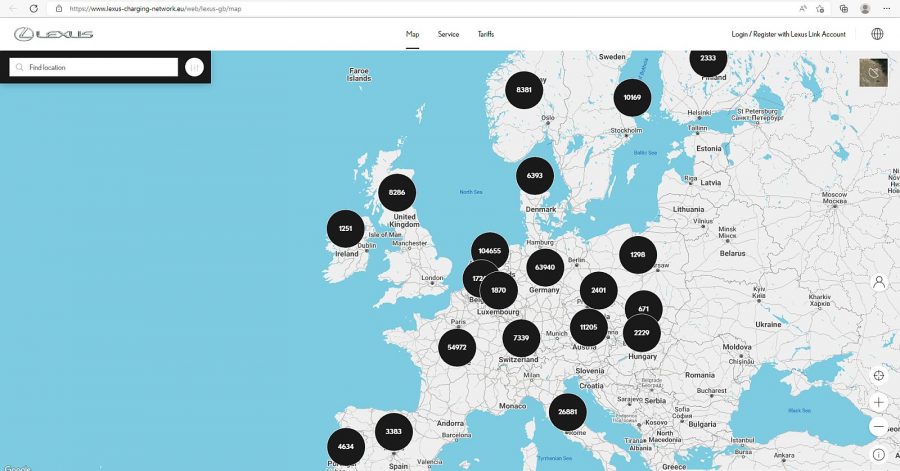 How do charging costs differ in Europe compared to the UK?
⦁ Charging prices in Europe vary as much as they do in the UK, and fluctuating currency exchange rates will affect the final cost in pound sterling
⦁ Helpfully, the Lexus Public Charging Network provides information on each point's immediate availability, charging speed and price per kWh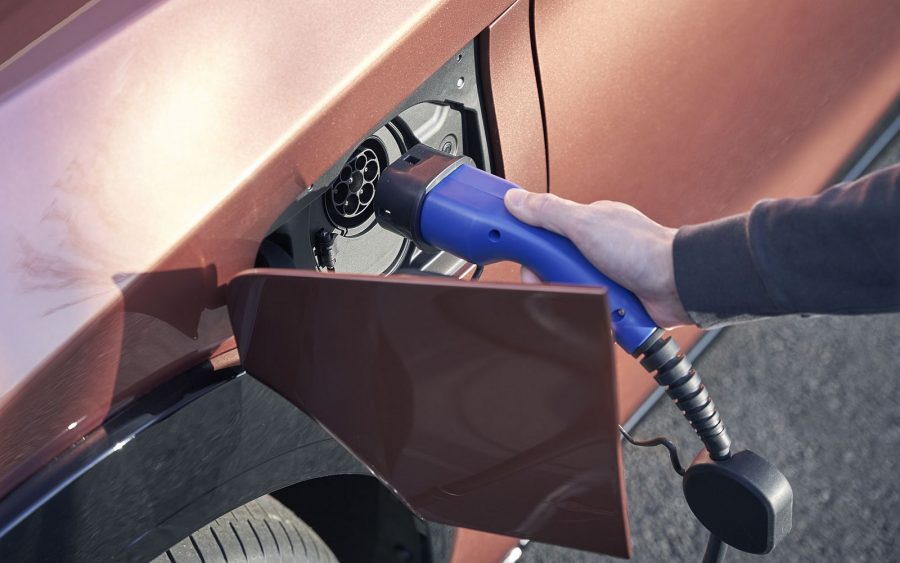 What about overnight charging options in Europe?
⦁ Make the following day's travel straightforward by booking accommodation that has dedicated charging facilities or offers overnight charging, even if that means asking to use a domestic socket
⦁ Online booking brokers such as Airbnb, Hotels.com and Expedia now allow you to filter options based on EV charging point availability
⦁ If you're camping, check the EV charging policy of individual campsites before booking. If charging is approved, ensure you pack a cable adaptor that will allow you to connect to a standard campsite hook-up point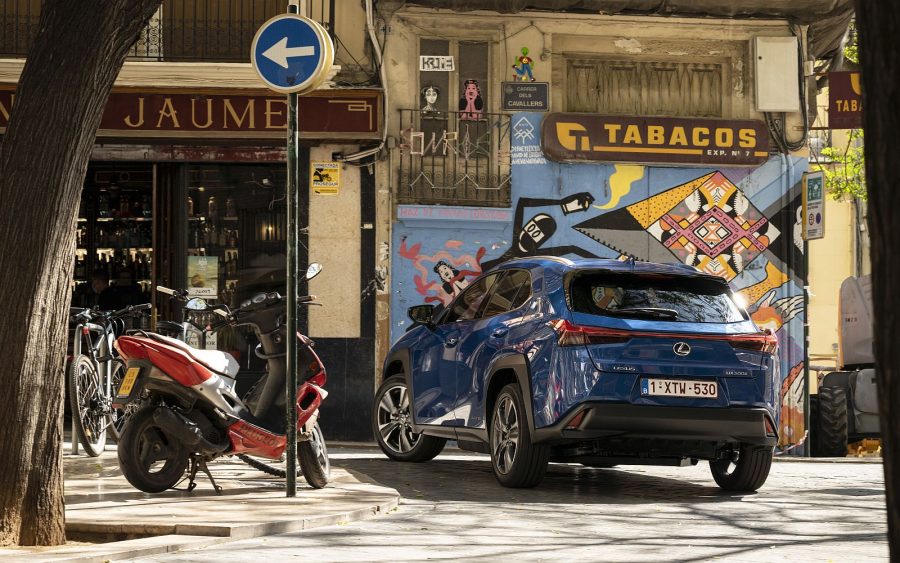 Conclusion
The network of electric car chargers in Europe is growing rapidly, the same as it is in the UK. On average, mainland Europe offers five fast public chargers for every 100km of road, with the Netherlands, Germany, France, Sweden and Italy leading the way in terms of numbers.
But while driving an electric vehicle in Europe is becoming increasingly viable, the longer journeys and higher sustained speeds associated with holiday travel means that it is still important to plan ahead – especially when it comes to the ChADeMo network in France.
Joining a network partnership before you leave and being armed with its associated RFID card, key fob or app should provide trouble-free access to most charging points, irrespective of the local provider. This is particularly important to remember because not every charging point will accept contactless debit or credit cards.
Do you have experience of driving a Lexus EV in Europe, or have any further advice to share?
Please let us know in the comment box below.
Read more: Lexus explains – electric vehicle charging
Read more: Lexus explains – electric vehicle range
Read more: Lexus explains – electric vehicle costs
Read more: Lexus explains – electric vehicle safety