According to the Office for National Statistics (ONS), cases of vehicle-related crimes in England and Wales have significantly declined over the past few decades. While this is comforting news for car owners and a broad recognition of the improved security measures included as standard in new vehicles, we should remember that car thieves have not stopped operating.
It is therefore important not to become casual about vehicle security and run the risk of becoming a statistic ourselves. With that in mind, the following seven points are our top recommendations for improving car security.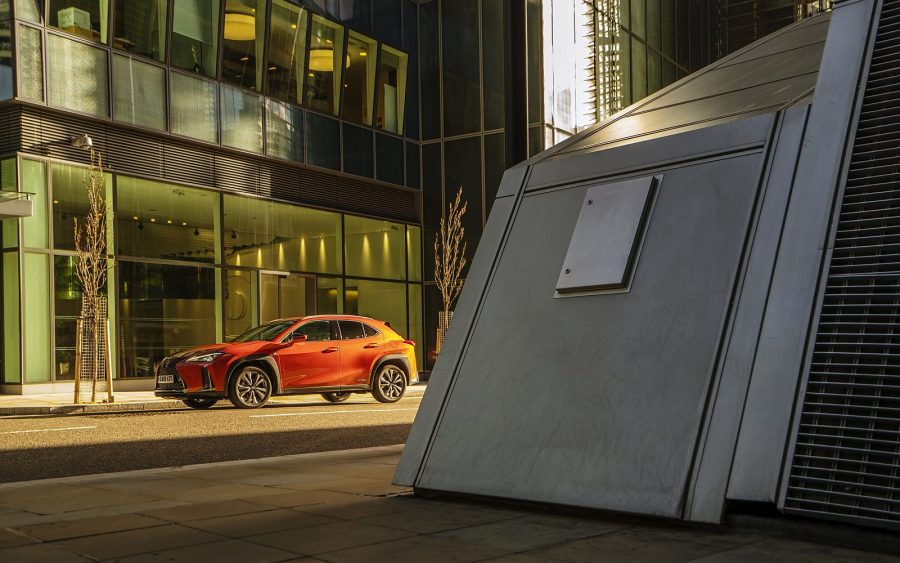 1. Lock your car
This advice may seem obvious but ONS crime figures show that car owners consistently forget to apply this most basic security feature. Almost half of all vehicle-related thefts are because thieves had gained access through an unlocked door.
Get in the habit of always locking up, even if you will only be away from the car for a few seconds. Don't solely rely on a quick press of the key fob either: check for audible or visual signals that the car has actually locked before you walk away. And if your Lexus has door mirrors that can automatically fold in when the car is locked, be sure to activate this feature – potential thieves recognise it is a clear visual sign of a locked car.
2. Keep valuables out of sight
Opportunist thieves are often looking for easy-to-grab valuables that have been left on display. Police report that items such as jewellery, bags, purses and wallets, cash, credit cards, clothes and documents are the most commonly stolen in vehicle-related crimes.
Reduce this risk by stashing valuables out of sight, such as in the glove box or boot. Better still, take those items away with you. And if you're going to leave the car for a longer period of time, consider clearing the boot entirely and removing the parcel shelf or load cover to show thieves that there is nothing to steal.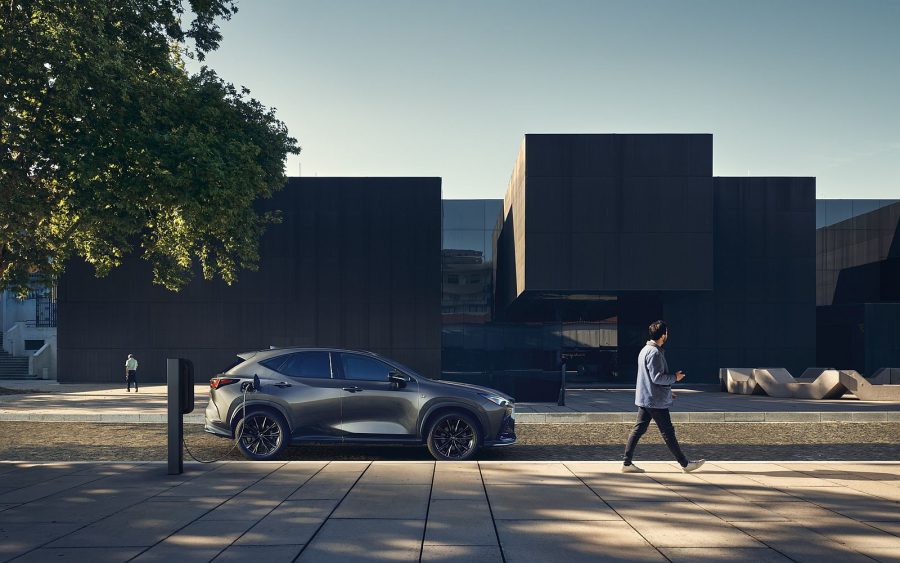 3. Be mindful of signals
Most modern Lexus models are equipped with a keyless entry and start system – a convenience which sends a constant signal from the key fob in order to unlock the vehicle's doors and de-activate the immobiliser as you approach. Although it is possible for tech-savvy thieves with special equipment to hijack this signal, they must be in close proximity to the key or vehicle.
So if you doubt the intentions of anybody in the immediate vicinity of your vehicle, wait for them to leave before approaching the car. Better still, whenever you are not driving, block the signal from the key by keeping it in a metal box or Faraday pouch. This is equally important at home as thieves can use a 'daisy chain' of receivers to relay the signal from the key (which is probably kept near the front door) to open the car.
4. Secure your port
Every new car sold in the UK since 2003 has been equipped with an on-board diagnostic port. Abbreviated to OBD, this port is a computer connection that allows the car to communicate messages about its mechanical health to an authorised technician. Unfortunately, thieves have discovered that with special equipment they can use this OBD port to programme blank keys to work with the car.
For this reason, some owners choose to secure their OBD port with an aftermarket lock. Typically, this can either be a lockable metal box that covers the port itself, or an electronic lock that works alongside the original immobiliser to disable the port when the ignition is off.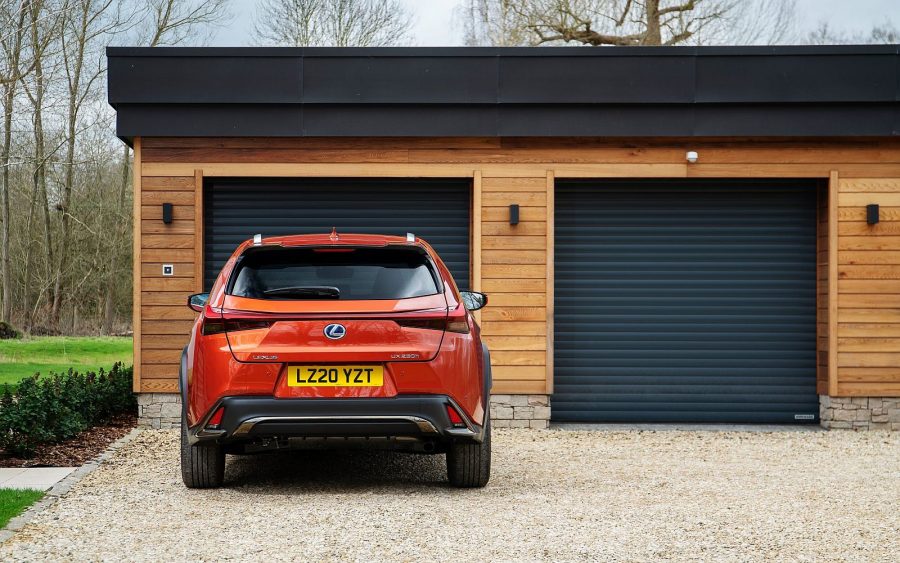 5. Protect your cat
Your catalytic converter, that is. The 'cat' forms part of your car's emissions control system and cleans exhaust gases before they are expelled through the tailpipe. Unfortunately, the precious metals inside the cat that help to neutralise these passing gases are exactly that – precious. Which means that the catalytic converter itself has become a target for thieves.
Lexus UK has taken action to deter thieves by issuing thousands of SmartWater invisible marking kits to local initiatives, as well as providing Lexus customers with a free SmartWater forensic marking service at their local centre. Lexus has also developed a mechanical locking device to deter would-be thieves. These measures are explained in more detail in our dedicated article on catalytic converter theft.
6. Park with care
Thieves do not like performing in front of an audience, so the place where you park has a bearing on the vehicle's vulnerability. ONS statistics show that the likelihood of experiencing a car-related crime is much lower in busy, town centre parking areas. This is especially true when car parks are well-lit and have manned or CCTV security coverage.
Similarly, the time at which you park your car has a bearing on its security. Most instances of car-related crimes occur in the early hours of the morning, so avoid leaving in your car in a dark, unfamiliar area overnight.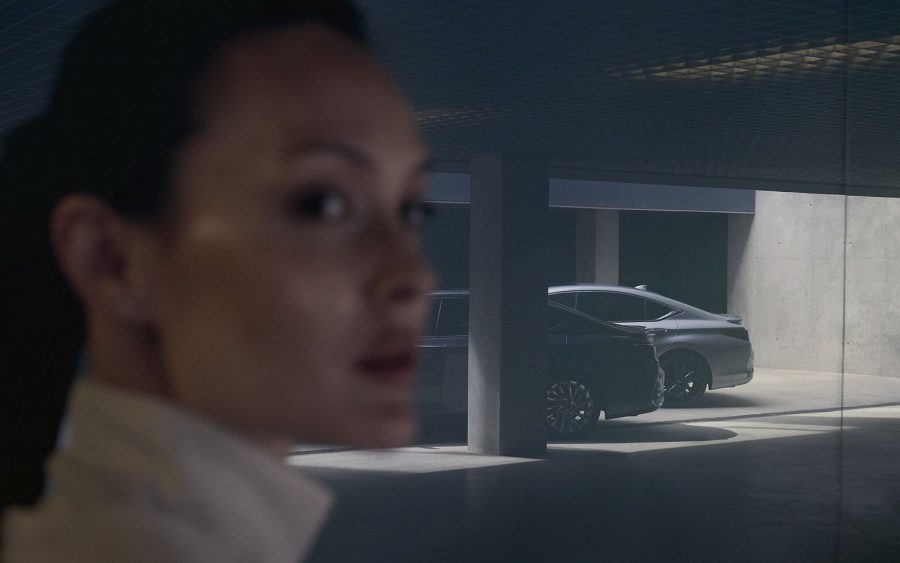 7. Extra security
Modern vehicles invariably come with a high level of built-in security – the specific features of which are usually designed to react in the event of an incident. But there are simple things you can do to actively dissuade a thief from pursuing an attack on your car. These precautions include:
Using a brightly coloured mechanical device locked across the steering wheel, gear lever or clutch pedal will provide an excellent visual deterrent to a would-be thief. A well-known steering wheel 'crook lock' "Stop Lock Pro Elite" is what Lexus would advise fitting to models, particularly RX, NX and UX (other brands of steering wheel locks are available to purchase should you wish).
Ensuring your vehicle is linked to your Lexus Link app. This means that in case of theft you can locate your vehicle and with the help of the police look to recover it. Please note, however, that this feature is only available for newer models.
We may be living in a digital age but nothing will persuade an opportunist to leave your car alone more effectively than a good old-fashioned piece of ironmongery. Or for that matter, a snarling dog.
More information on preventing car crime can be found by visiting the Police UK website – www.police.uk – and by searching 'car crime'.