The Lexus ES has always been highly regarded for its ride comfort. However, for the seventh-generation model, this signature quality benefits from world-first advances in terms of design, function and packaging efficiency.
World-first: swing valve shock absorber
The chassis project included the development of a new swing valve shock absorber – a world-first within the suspension industry. It is an innovation that ensures an appropriate level of damping force is delivered irrespective of the level of compression transferred through the vertical movement of the car's wheels.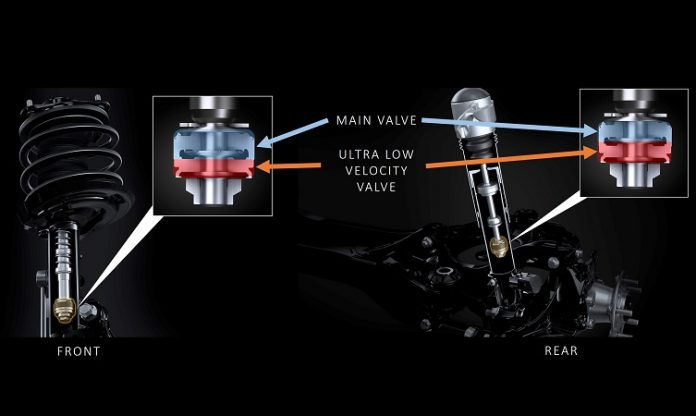 The shock absorbers feature an additional ultra-low velocity valve
Within the shock absorber is a new dual valve arrangement that offers a broader range of control over the flow of hydraulic fluid inside the cylinder. So as well as using a traditional main valve to handle the majority of fluid transfer that suppresses suspension movement and delivers supple ride comfort, the shock absorbers in the new ES feature an additional ultra-low velocity valve.
This highly sensitive valve is designed to operate at extremely low fluid speeds and help shield passengers from minute levels of suspension compression, such as when pulling away slowly or skimming over tiny imperfections that would normally produce a 'pattering' effect at high speed on the motorway.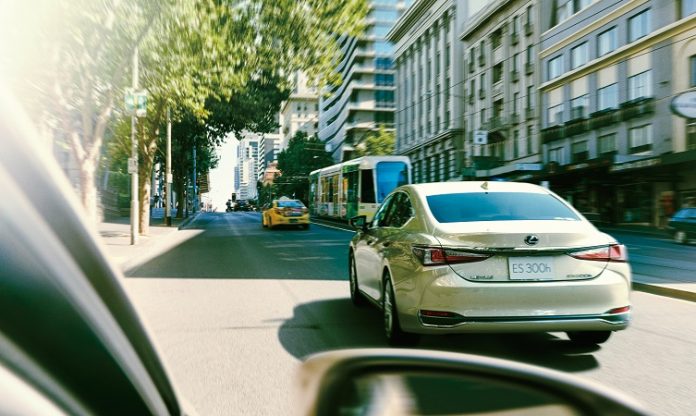 New double wishbone rear suspension
A further challenge for Lexus engineers was the development of a new double wishbone rear suspension design. After much fine-tuning, this led to the system's trailing arms being located with pinpoint accuracy – a position that offers the rigidity and critical balance needed to deliver linear steering response and excellent handling stability.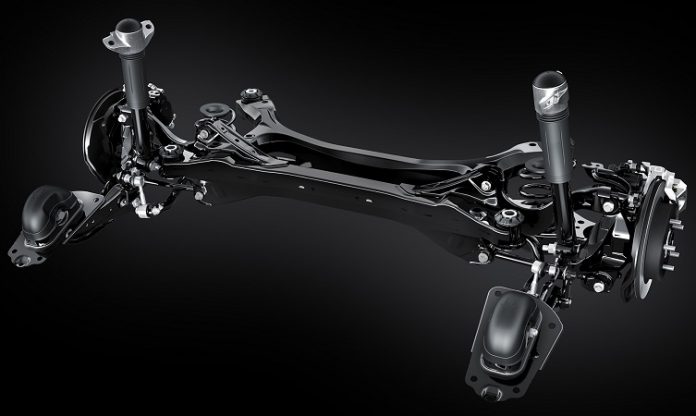 As well as taking the time to optimise the overall performance of the rear suspension, the engineers were careful to produce a layout that did not compromise the size or convenient shape of the boot. To achieve this, the shock absorbers were placed closer to the back of the rear seats and mounted separately from the coil springs.
Lexus ES: chassis testing
Though developed for a worldwide audience, much of the chassis testing and evaluation was carried out in Europe for its access to a wide range of road types and surfaces. These included no-limit highways, mountain passes, urban streets with rough surfaces and race tracks, including the famous Nürburgring circuit.
Learn more: 2019 Lexus ES – UK grade structure and pricing