Lexus and its distributor in the United Arab Emirates have unveiled the world's first Lexus RC F to be converted into a professional drift car.
Not only that, but we also believe it is the world's most powerful RC F, offering a rubber-incinerating 844hp from its supercharged V8.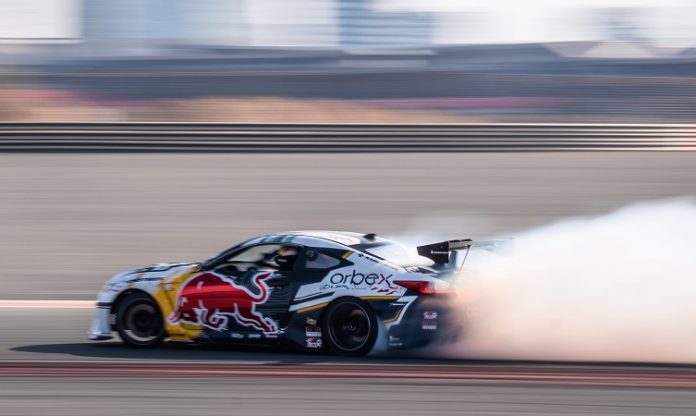 The aim of the project is to increase awareness of high-performance Lexus F marque models in world motorsport and among a younger demographic. Lexus is already active in a number of FIA-approved track disciplines, but until recently its official presence in drift championships was limited to within Japan.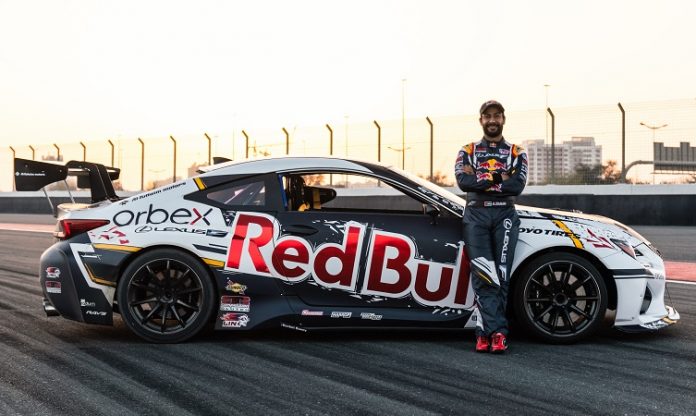 Now that high-profile, FIA-sanctioned drift events are being organised throughout the world, Lexus and its UAE distributor developed a purpose-built drift machine based on the muscular, rear-wheel drive RC F. The wheelman signed up to oversteer this challenge is Ahmad Daham, five-time Middle East drift champion and Guinness World Record holder (with fellow drifter James Deane) of the longest twin vehicle drift.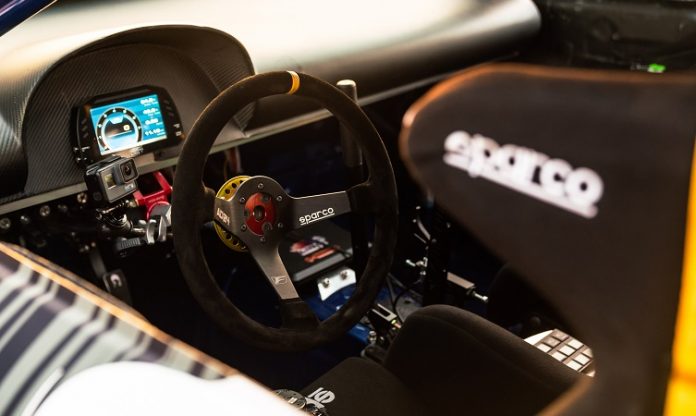 "I am honoured to be partnering with a brand like Lexus," said Ahmad. "I am thankful for the support the team has provided me as I built the RC F for the upcoming season. This car is so much fun to drive and I cannot wait to push it to its limit. I look forward to another successful season and am confident that with this partnership we will be able to achieve all our objectives."
The RC F drift car will be displayed in Lexus dealerships throughout the UAE before embarking on a global drift event tour.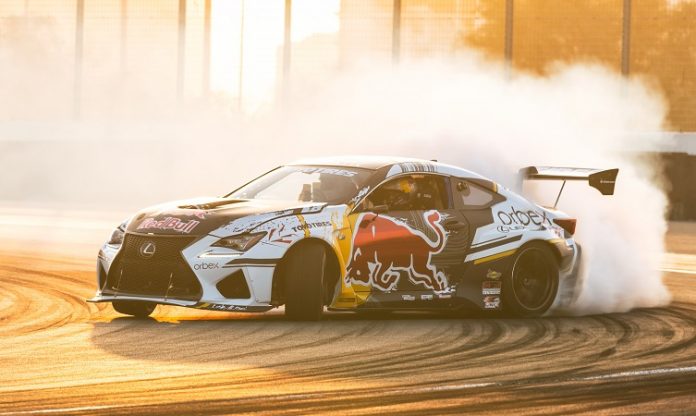 Lexus RC F drift car specifications:
| | |
| --- | --- |
| ENGINE: | 3UR-FE 5.7-litre V8, ported and polished RSG cylinder heads, Harrop TVS2650 supercharger, Radium Engineering fuel system with Fragola Performance Systems PTFE fuel lines, Injector Dynamics 1,700cc fuel injectors, custom PPE Engineering exhaust manifolds and system. Link Thunder ECU |
| POWER: | 844hp / 633 lb/ft at 6,400rpm |
| TRANSMISSION: | Samsonas four-speed sequential gearbox with Competition Clutch twin-plate clutch |
| CHASSIS: | 9.5×19" (front) and 10.5×19" (rear) Rays 57Transcend alloy wheels with 285/35 R19 Toyo R888R tyres, BC Racing coilover suspension, Figs Engineering camber adjustment. OEM Brembo six-pot (front) and four-pot (rear) brakes |
| EXTERIOR: | Rocket Bunny wide-body conversion, APR Performance GT3 door mirrors, high-level GT-style rear wing, Red Bull livery |
| INTERIOR: | Multi-point roll-cage, Sparco bucket seats, Sparco steering wheel on quick release hub, Link MXS Strada digital dash |
Read more: How does the Lexus torque vectoring differential work?
All information is correct at the time of publishing.