The world is a busy place, with news flying around 24/7 and social media updating your feed every few seconds. It can be easy to miss out on all the weird and wonderful stuff that happens in the world of Lexus. That is why each month, we will be bringing you a round-up of stories that might have passed you by, but that we thought you would still like to know about.
TRD Lexus 
LC
500 Convertible
body kit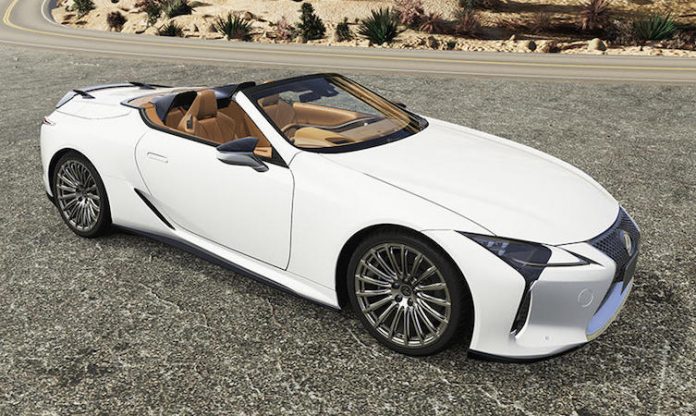 The Lexus LC 500 is arguably one of the most beautiful cars ever created. That alone should mean it is an automatic no go for tuners, big or small, to interfere with its elegant lines. Unfortunately, that message never reached TRD as they have created unique styling tweaks to both the coupe and convertible variants.  
TRD (Toyota Racing Development) styling range for the LC 500 includes a selection of splitters, skirts, and spoiler which can be had in either black or body-colour. These can be bolted into place on top of the existing body panels meaning need to get the drill out and risk ruining your precious Lexus. 
The convertible LC 500 gets a unique carbon fibre twin-screen cowling that sits atop the area usually reserved for the rear two seats and is available in either white or black. New 21-inch motorsport-inspired forged wheels are also available for both variants 
Lexus r
eturn
s
 to racing
With motoring racing postponed globally due to the coronavirus pandemic, the end of June saw the gradual beginnings of sport getting back up and running. With the IMSA WeatherTech SportsCar Championship starting again on 4 July in an empty Daytona International Speedway, Lexus Racing is gearing up to hit the track once more.  
Lexus Racing with AIM Vasser Sullivan is fielding two Lexus RC F GT3 race cars in their second season together and are looking at building further on last year's two wins and five podium finishes. 
British driver Jack Hawksworth is returning behind the wheel of the RC F GT3 in his fourth full-time season and will hope to capitalise on his two victories last year. We spoke to him during lockdown to see how he was coping and about his preparation for returning to racing, which you can read here. 
Lexus LC
500 safety car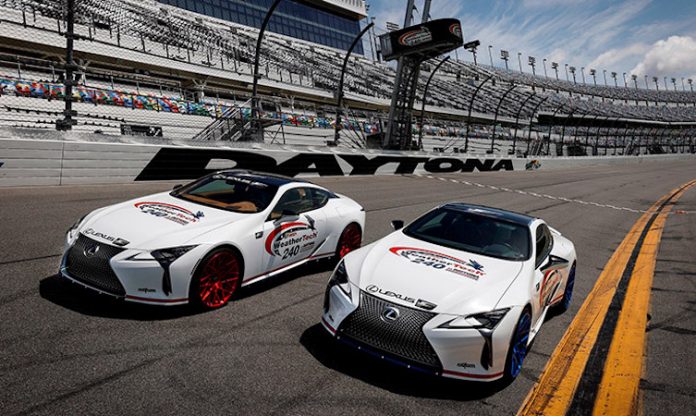 Hot off the heels of the IMSA WeatherTech SportsCar Championship starting again on 4 July, a pair of 2021 Lexus LC 500s will serve as the official safety car at Daytona. Decked out in patriotic red, white, and blue for America's Independence Day, the LC 500s will lead the race field to the green flag for the first race in almost six months. 
The cars themselves look stunning, especially with those red and blue Rotiform wheels. Sadly, due to the Daytona race being closed to fans and spectators, for now at least, the public won't be able to catch a glimpse of the unique safety cars in action. 
Although not a race car, the LC 500's 464bhp naturally aspirated 5.0-litre V8 should be able to keep up with the pack, should it ever feel the need to stretch its wheels and challenge the RC F GT3. 
'Structural Blue' Lexus LC 500 Convertible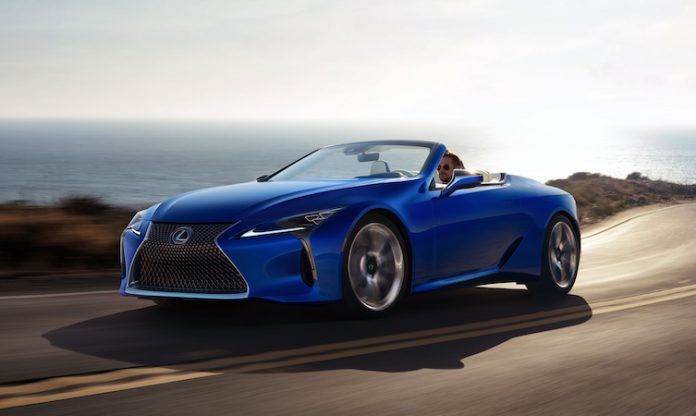 The final Lexus LC 500 to feature on this month's round-up is the 'Structural Blue' LC 500 convertible. While it was revealed back in November 2019 at the LA Auto Show, all 100 examples of the gorgeous limited edition have now been sold meaning if you wanted one, then you have just missed your chance sadly. 
The limited-edition Structural Blue LC has been inspired by blue caves and how they manage to keep their exquisite colour even when surrounded by darkness. The white interior resembles the limestone seabed which helps enhance the mesmerizing blue exterior paint colour. The effect is best captured when the soft-top roof is lowered, allowing the full impact of the two-colour tones to hit.
New 
Lexus 
IS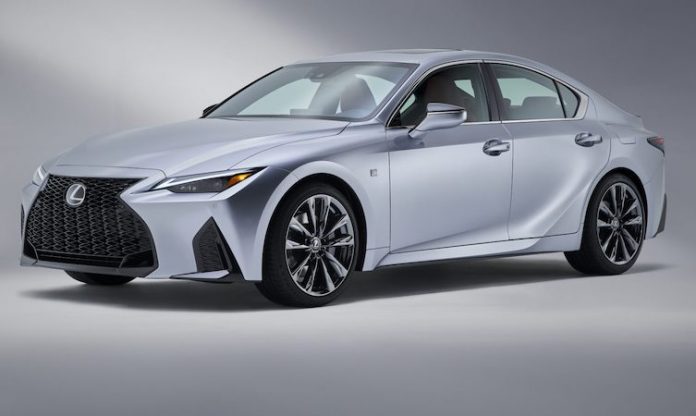 The biggest news you might have missed this month was the reveal of the new Lexus IS as the next generation IS will sadly not be coming to the UK, or even to Europe. The IS will now only be sold in America, Japan, and a few other Asian markets 
Taking design inspiration from the ES, the new IS is 30mm longer and 30mm wider than before with larger wheel arches to accommodate new 19-inch wheel options. Upfront, there are new triple-beam LED headlights while at the rear, there is a full-width light-bar. Inside, the interior remains familiar but the technology has been given a major update to include Apple CarPlay, Android Auto, and Amazon Alexa integration as standard. 
Don't despair too much though, the current IS is still on sale in the UK, along with plenty of other excellent Lexus models to fill that IS shaped void.