In years gone by, a car fan was lucky if they managed to grab a glance of a cherished classic, an exotic supercar or the latest sportscar. You might be sitting in the back of your parents' car craning your neck to steal a glimpse, waiting for the latest issue of your favourite car mag or stood deep at the back of a crowd at a local car show, but it required effort and dedication in any situation.
The modern car fan has it easy by comparison, with Instagram fulfilling many daily needs for your latest automotive fix. If you're new to the platform, or just fancy finding a few new images to distract you from your day, then these car-related accounts are worth a follow.
Car photographers
These people make their living from pointing a camera at cars so expect stunning landscapes, the latest models and some beautifully shot classics.
Amy Shore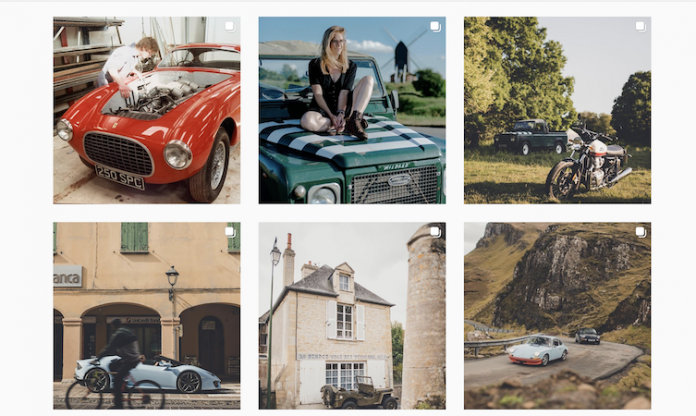 https://www.instagram.com/amyshorephotography/
Every car fan should follow Amy Shore, thanks to her wonderfully varied subject matter and nostalgic style. She shoots pretty much everything including vintage and veteran cars, classics, motorbikes, road trips, aeroplanes, supercars, off-road, on-road and the odd bit of motorsport. There's something for everyone.
Sam Moores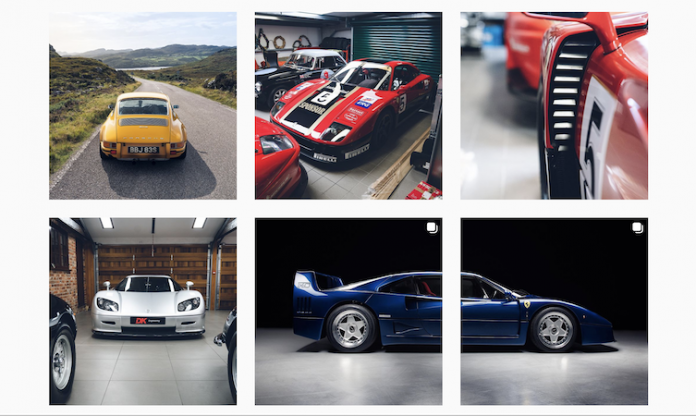 https://www.instagram.com/sammooresphoto/
London-based photographer Sam Moores does more than just shoot cars as he uses Instagram to give you the occasional glimpse behind the scenes. Expect modern sports cars, some motorsport and a few classics thrown in too. He also hosts a car-based podcast, so his interviewees pop up from time to time too.
GF Williams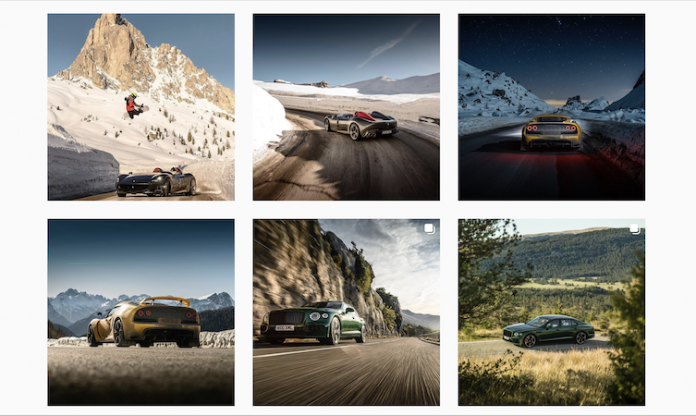 https://www.instagram.com/gfwilliams/
George has worked with some of the biggest car brands and isn't afraid to show you the before and afters of some of his edits, showing how a good photo becomes a great one with some careful attention.
Mark Riccioni
https://www.instagram.com/mark_scenemedia/
If you've seen a copy of Top Gear magazine in recent years then the chances are you have seen a fair few of Mark's pictures. He's travelled the world over and captured more than just stunning cars on his journeys.
Alex Penfold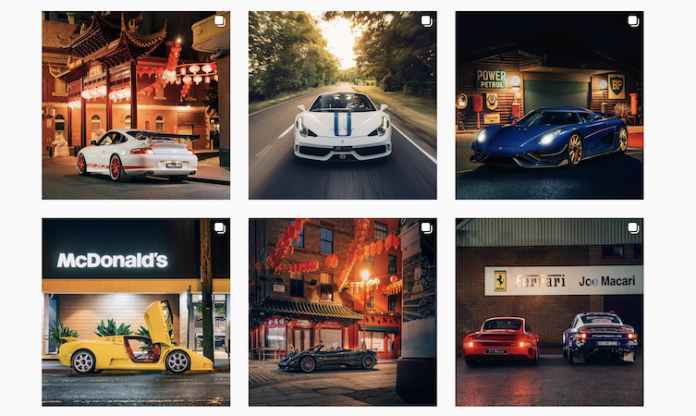 https://www.instagram.com/alexpenfold/
The chances are you're following Alex on Instagram already – more than half a million people do after all. His feed mixes modern and classic exotica with the occasional concept car and plenty of stunning backdrops. He's based in the UK, so plenty of the scenery is from our fair isle, too.
Simon Jessop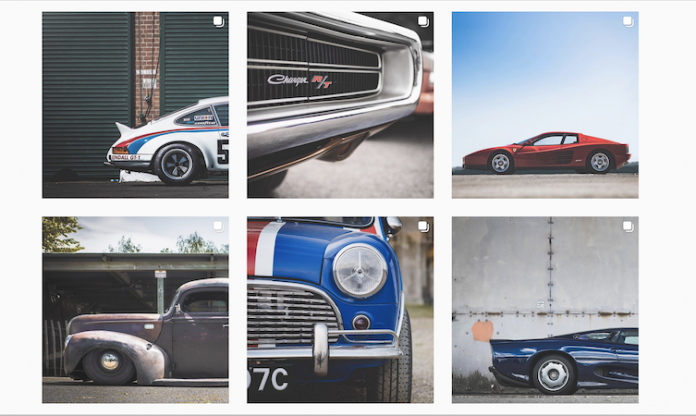 https://www.instagram.com/simonjessop_photo/
Simon is a hidden gem on Instagram, with fewer followers than he deserves. He's a master of details, with many of his posts showing cars from angles that are a break from the usual 'front three-quarter static shot' that many might fall back on.
The world of cars
The linking theme for these accounts is simply the love of cars, which is evident from pretty much everything they post.
Cars and Coffee
https://www.instagram.com/carsandcoffee/
What do you when you aren't driving your car? Stop for a coffee break and look at your car of course. That's the thinking behind Cars and Coffee, and its Instagram feed collates images from the organisations' many events around the world
Caffeine and Machine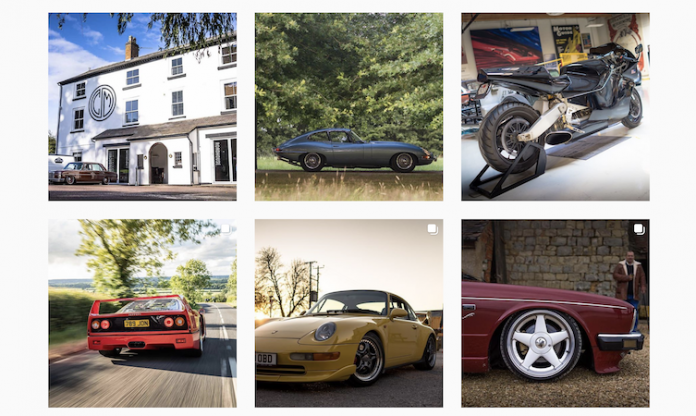 https://www.instagram.com/caffeineandmachine/
As the name suggests, Caffeine and Machine is another institution that combines a love of automotive and coffee. The actual Caffeine and Machine is a café/pub/car-fan meeting spot in the English countryside and many of the pictures are of the cars that pop by to visit.
Dunt Barn Logistics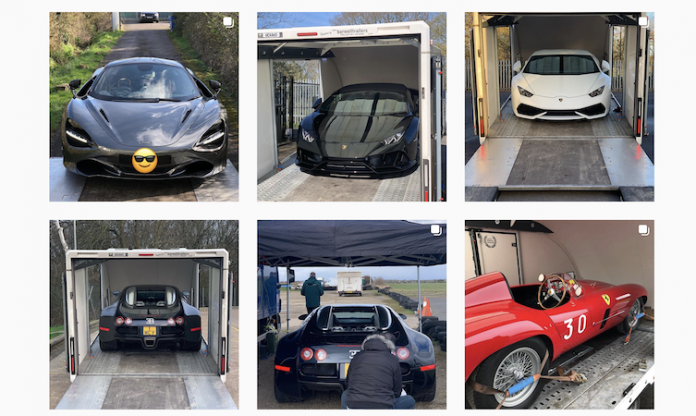 https://www.instagram.com/duntbarnlogistics/
Ever wondered what's in those car-sized trailers you pass on the motorway? Wonder no more – Dunt Barn Logistics is a European car-transportation company and their Instagram feed gives you a little look behind the scenes at the cars that are whisked around the country and beyond in their transporters.
Perfection Valet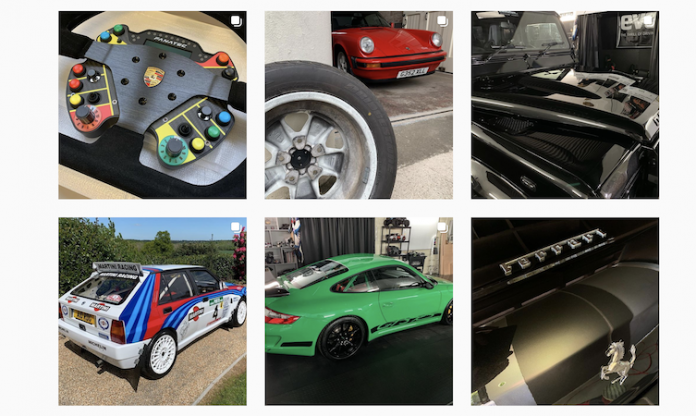 https://www.instagram.com/perfectionvalet/
Richard Tipper is a car cleaner like no other, and he often remembers to point his camera at the vehicles he has in for his bespoke detailing service. He's cleaned everything from one-off creations to much-loved classics and historic rally cars.
Collecting Cars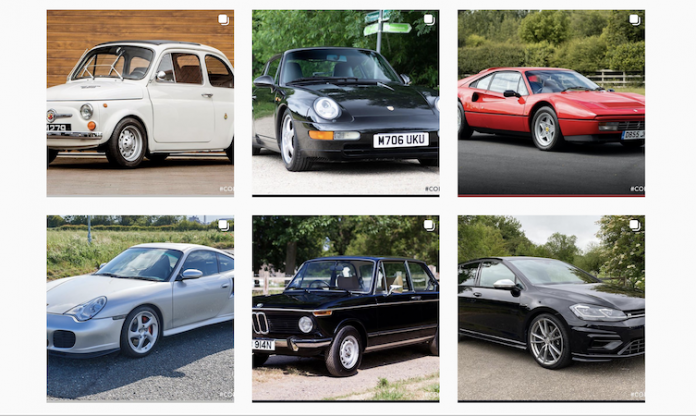 https://www.instagram.com/collectingcars/
There are plenty of online auction sites on Instagram but Collecting Cars is one of the newest and has a little more variety than many in the cars that it features. It isn't just an endless succession of unaffordable performance cars – much-loved Land Rovers, old tractors, modern classics and even taxis have featured.
Make Green Great Again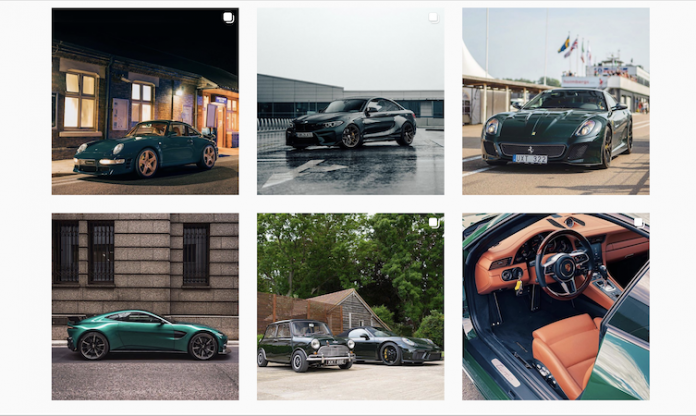 https://www.instagram.com/makegreengreatagain/
What's your favourite car colour? It's pretty clear what the curators of the feed 'Make Green Great Again' favour above all else. Quite simply, if it isn't green, it isn't getting in.
Max Robino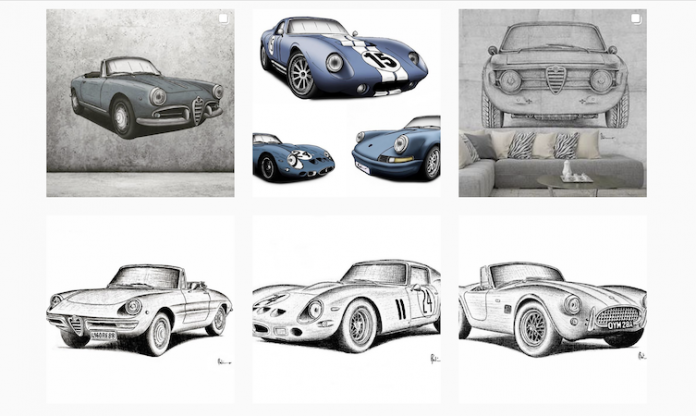 https://www.instagram.com/maxrobino/
Max's feed doesn't feature many photos of actual cars, but there are plenty of his simplistic and striking pencil drawings. It's a slower-paced and relaxing study of the automobile. Given he's Italian he has a bias towards cars from his home country but he's open minded and there are plenty of other cars from around the world that pop up.
Lexus UK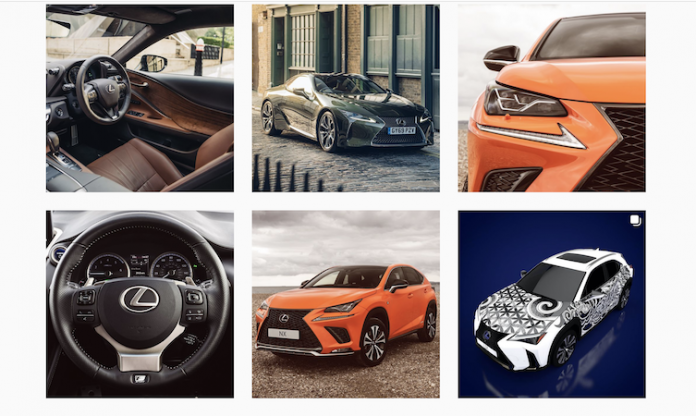 https://www.instagram.com/lexusuk/
Finally, it would be remiss not to include the Lexus UK feed. Quite simply, it's all things Lexus, with models from throughout the brand's history and is a must-follow for fans of the brand. If you're after more Lexus content on Instagram then here's a handy list: