Few new race teams can boast the pedigree of AIM Vasser Sullivan (AVS), which in 2019 will run two Lexus RC F GT3s in the US's prestigious IMSA sportscar championship.
AVS has been put together by former IndyCar champion Jimmy Vasser (pictured below left), who takes care of sporting matters, and James 'Sulli' Sullivan (pictured below right), who handles the commercial side.
The pair has enjoyed success as team owners in IndyCar racing – winning the 2013 Indianapolis 500 with Tony Kanaan – as well as Global RallyCross and X Games.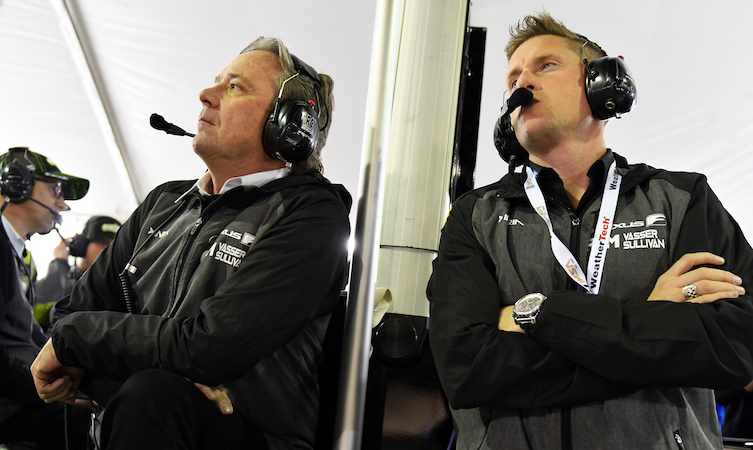 Now they've partnered with Canadian outfit AIM Autosport, which is a previous winner of the GT Daytona (GTD) class in which the RC Fs will compete this year. The customer Lexus team will continue to develop the cars and receive support from Toyota Racing Development (TRD), which has a technical facility just a few miles from AVS's new base in Charlotte, North Carolina.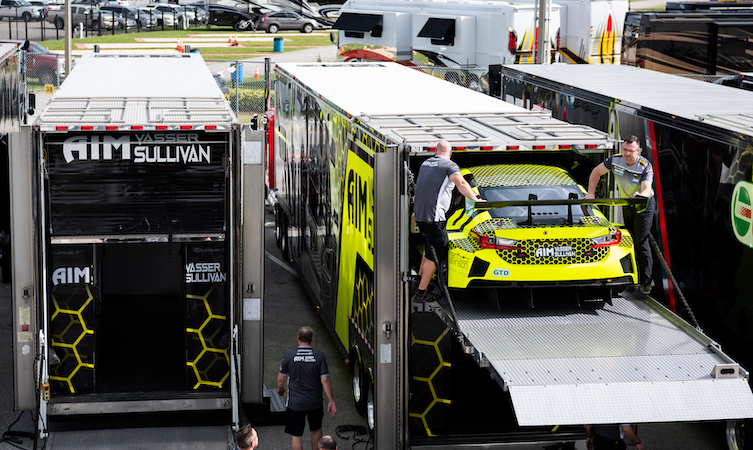 AIM Vasser Sullivan: built in three months
Sullivan took time out from preparing for this weekend's season-opening Daytona 24 Hours to tell us about the new setup, which went from zero to its race debut in only three months – a process he colourfully describes as, "drinking from a fire hose on blast!".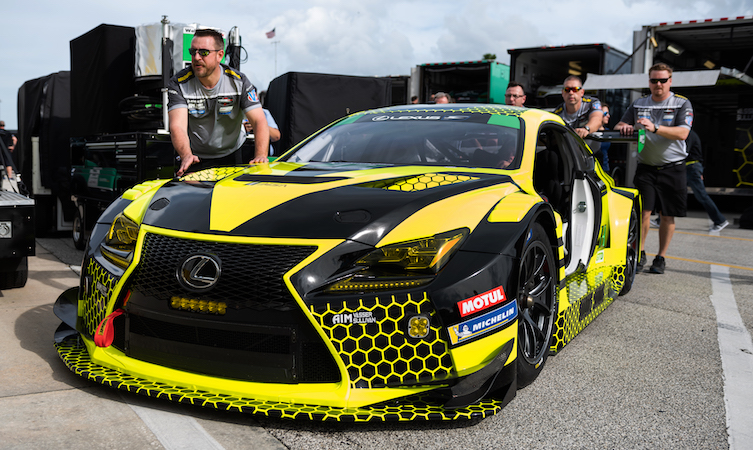 "Jimmy and I have longstanding professional and personal relationships with TRD," he says. "When we heard from Lexus and TRD that there was a possibility for us to be involved in the running of these cars, of course we were interested.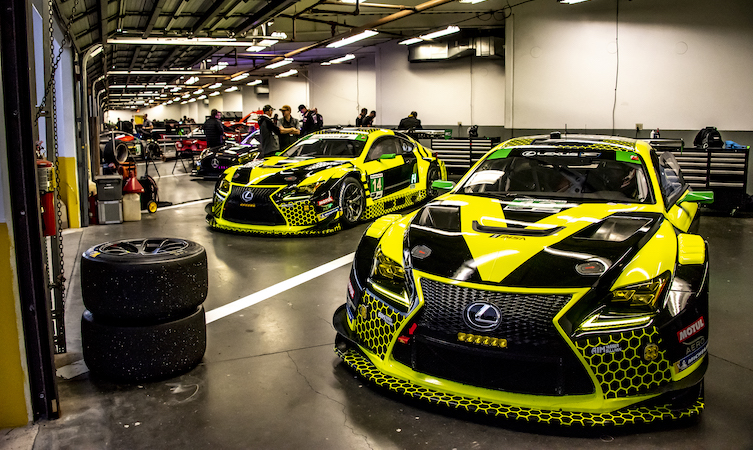 "We had had our eye on IMSA for years, but it was never the right opportunity for us to compete. We opted to wait, and we couldn't be any happier with TRD as an engineering partner and Lexus as a manufacturer and brand partner."
Getting up to speed
Vasser and Sullivan knew that for the team to attract high-calibre drivers such as Britain's Jack Hawksworth (pictured below) and be competitive straight away, they would need experienced engineers to run the cars.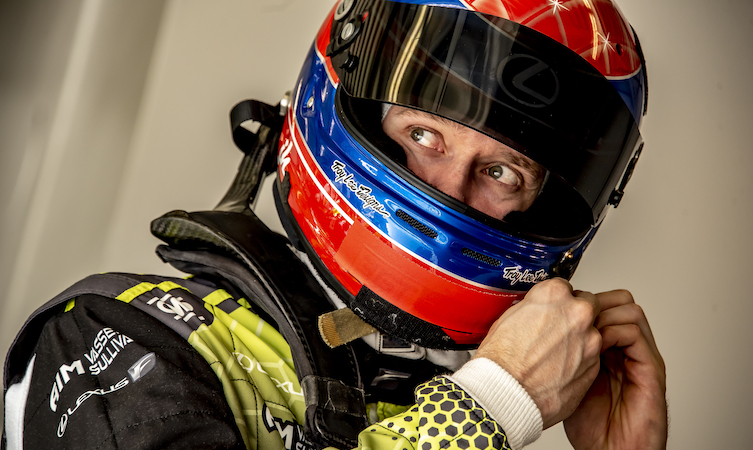 The partners had first met AIM partner and sporting director, Andrew Bordin, back in 2016 to discuss working together, long before the Lexus opportunity arose. The relationship and mutual trust that was established was crucial to quickly securing AIM's involvement with AVS, which also brings fellow AIM partners and experienced engineering brothers, Ian and Keith Willis, to the team.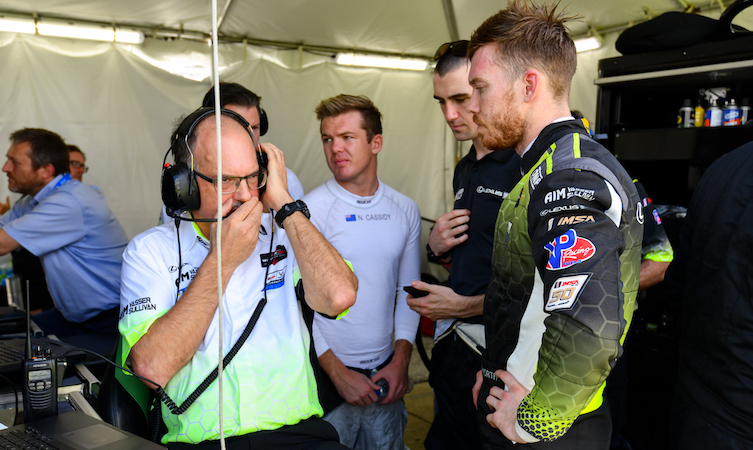 A further key recruit is Townsend Bell (pictured below), the full-season Pro driver in the #12 Lexus. Another long-term contact of Vasser and Sullivan through IndyCar racing, Bell is also a former AIM driver in IMSA GTD. "His input to AIM Vasser Sullivan has gone far beyond just driving race cars," stresses Sullivan. "He has helped us to avoid certain pitfalls that he's experienced in this paddock.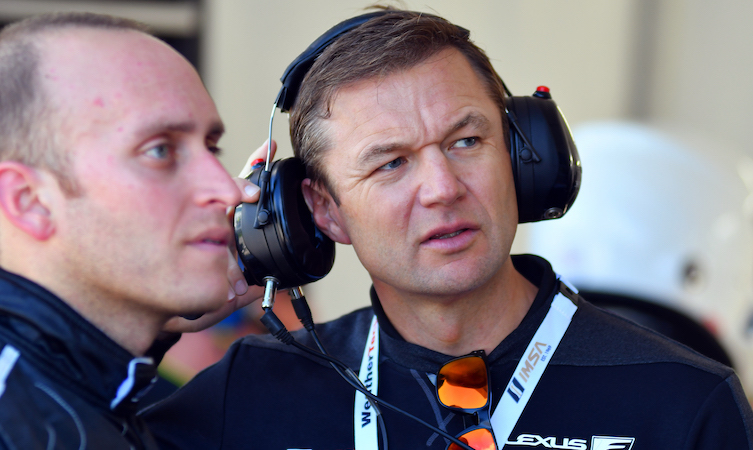 We expect to have podiums and wins in the Lexus this year
"The general theme has been, 'how do you cut the learning curve and go straight to the front?' In everything that Jimmy and I have ever owned, raced or entered cars, we've won. This series will be no different. We expect to have podiums and wins in the Lexus this year; the question is, 'how quickly can we get there?' We don't have a lot of time to learn the series or cut our teeth."
Aiming for the top with the RC F GT3
AVS rebuilt the RC F GT3s in the off-season and shook them down before their first official test at Daytona in early January. Hopes are high for a successful race debut this weekend, where the #12 Lexus will be manned by Bell, Frankie Montecalvo, Aaron Telitz and Jeff Segal. The sister #14 car will feature Hawksworth, Richard Heistand, Nick Cassidy and Austin Cindric behind the wheel.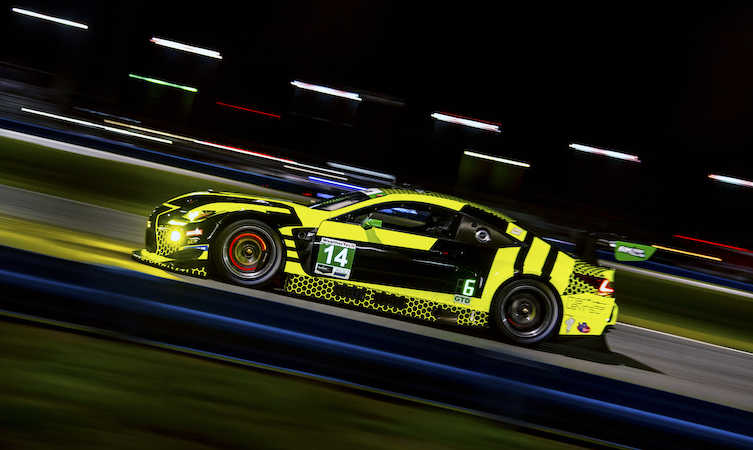 "Lexus saw the value in creating a team squarely focused on these cars," Sullivan concludes. "Our competitors in the GTD category have positioned themselves as sports and performance manufacturers by building great cars. We tell our guys that AIM Vasser Sullivan has a huge opportunity to show the world what Lexus can do, and to be a team that can beat brands who've been doing it for 90 years. That could be a big story."