It's hard to get your head around just how big Milan Design Week has become. Originating as a fairly humble furniture fair back in 1961, the 'Salone del Mobile' now boasts several thousand exhibitors from the worlds of furniture, lighting and beyond. It has spawned a spider's web of satellite events across the famous Northern Italian city, that now dwarf the number of events at the Salone itself.
This year's event runs from Tuesday 8 April to Sunday 13 April. To give you a head-start over the 300,000 visitors expected to attend, here are our top 10 designs to look out for…
1. Design Amazing by Lexus
A trio of international designers unveil their visions for Lexus's Design Amazing event on Tuesday night. Drawing on influences from space, nature and technology, visitors should expect three different dynamic displays, including furniture that literally comes to life.

2. Mag tables by Terence Woodgate
A series of graphically-clean wood and steel storage tables by established British designer Terence Woodgate for SCP. Designed to fit around furniture, our favourite is the PacMan-shaped table.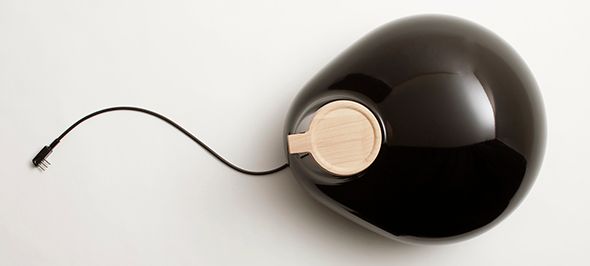 3. Kangeri Nomadic Radiator by Satyendra Pakhale
Fed up with hefty heating bills from fixed heat sources that make the whole house lukewarm rather than you properly toasty? The antidote might be this portable radiator made of shapely aluminium with an oak handle that can be plugged in where needed and wheeled away when not required. Cute and practical.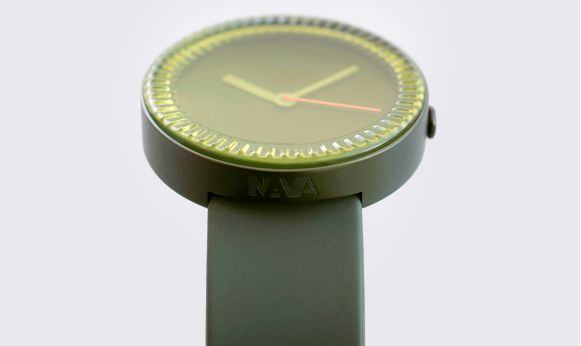 4. Bottle watch by Industrial Facility
Apparently you can never have enough watches. UK-based Industrial Facility – which includes 2013 Lexus Design Amazing judge Sam Hecht – might agree and has made another reason to consider adding to your collection with this wonderfully simple bottle-inspired design.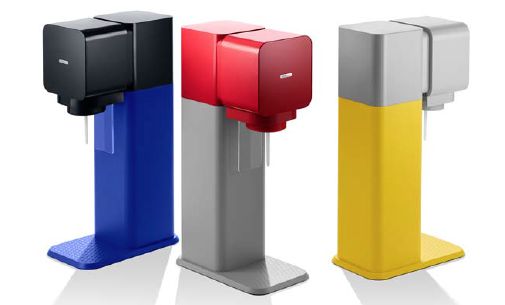 5. SodaStream exhibit by Yves Behar
DIY fizzy drinks maker SodaStream is back at Milan 2014 with an exhibit curated by acclaimed product designer Yves Behar plus its natty customisable Play machines. 'Set the bubbles free' indeed…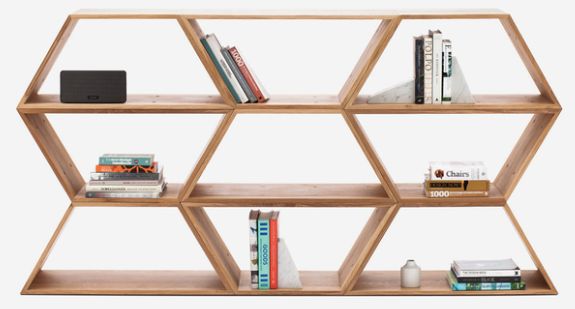 6. Collection 2 by Made in Ratio
New innovative London-based furniture maker Made in Ratio launches its second collection in Milan. This includes Tetra, a modular trapezoid shelving system made from white oak that references the classic video game Tetris.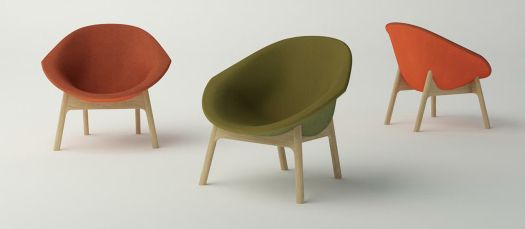 7. Modus chair by Michael Sodeau
At the Edit space this beautifully simple chair by Michael Sodeau will be displayed by British manufacturer Modus.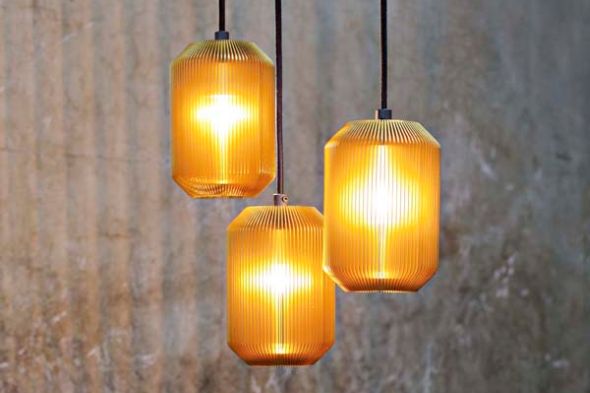 8. EOQ lighting collection by Michael Young
Carved from solid blocks of aluminium, these detailed lights for Hong Kong brand EOQ are extruded, softened, cut and milled to diffuse light through their fins.

9. Lansdowne sofa by Terence Woodgate
Super-elegant and modern button-back sofa reinterpreting the classic English Chesterfield, also by Woodgate.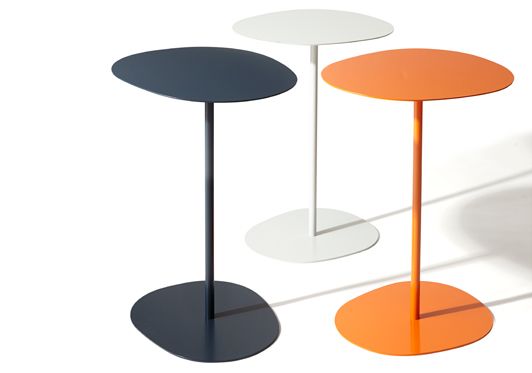 10. Lily side tables by Lucy Kurrein
Norfolk-made, Milan-exhibited, curvaeous side tables by Lucy Kurrein in powder-coated steel. Choose from light grey, navy or orange.