As the engineering lead on the development of numerous Lexus models, the Chief Engineer Takeaki Kato is a busy man. We spend a surprisingly calm 30 minutes with him.
Every Lexus model is the result of thousands of man-hours involving people around the world. But there is always one person who oversees the process from day one, who is involved in every step of creation, every facet of a model's development: the chief engineer. It is the chief engineer who ultimately decides how a car will look, how it will drive, even what sort of consumers will drive it.
Like all new vehicles, the Lexus NX began as an idea, but once Takeaki Kato was named its chief engineer, the model quickly took shape. Thanks to his dedication, and the collaboration of his team, it became the popular crossover SUV you see today.
"The process of creating a vehicle starts long before the first example rolls off the assembly line," Kato said recently. "In the NX's case, we started planning in June 2009, a full five years before the vehicle went on sale." Kato, 52, was talking in the main engineering building at Lexus' vast operational headquarters. "We not only needed to decide how the vehicle would look," he continued. "We also had to sort out things like what sort of engine and suspension it would have."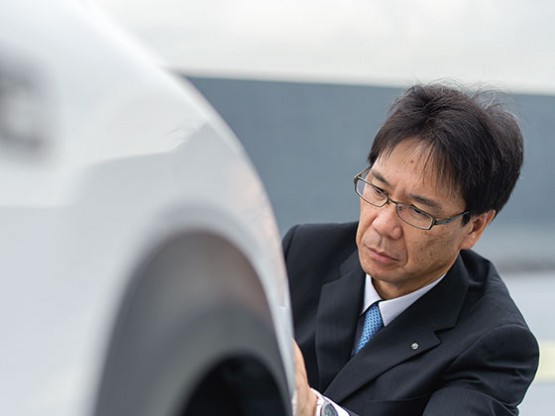 Kato's inspiration springs from a variety of disparate sources, only some of which seem obviously connected with the industry in which he works. He is the holder of a national competition racing license, for example, and competes year-round in local endurance races, an activity that provides him with hands-on experience of the performance potential of cars, and their durability when driven at their limits. But he also takes inspiration from unlikely places – like television dramas.
"A television show consists of a writer, script, director, producer, and the cast, among other things," he says. "All the elements and processes that go into creating a drama are basically the same for making just about anything, including automobiles."
Once the chief engineer establishes the basic components of the vehicle, teams are formed. In the NX's case, the team consisted of about 30 different departments and thousands of people. Different departments deal with different facets of the car-making and car-selling process: design, engineering, public relations, assembly, marketing.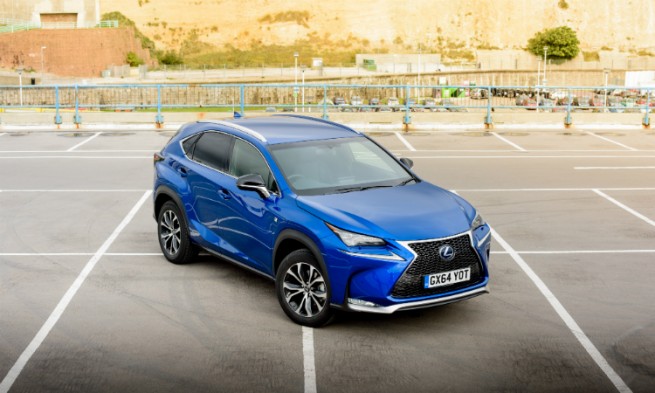 Kato's job is to provide direction to these various factions, which means he's rarely at his desk during developmental stages. When he isn't traveling – test-driving, overseeing clinics, communicating with dealers and distributors from all over the world – he's bouncing around various offices throughout Japan, meeting with heads of the departments. It's a role that makes Kato a master multitasker, one of the busiest men in the company.
"Many aspects of the vehicle are developed concurrently," he explained, "so I'm constantly going from one meeting to another to make sure the vehicle is being developed in the correct way. For example, while I was overseeing the new turbo engine's development, I would visit the design studio on a regular basis and offer my input on the NX's styling. At other times, I would spend hours at the test track to make sure the vehicle's driving dynamics were where they needed to be. "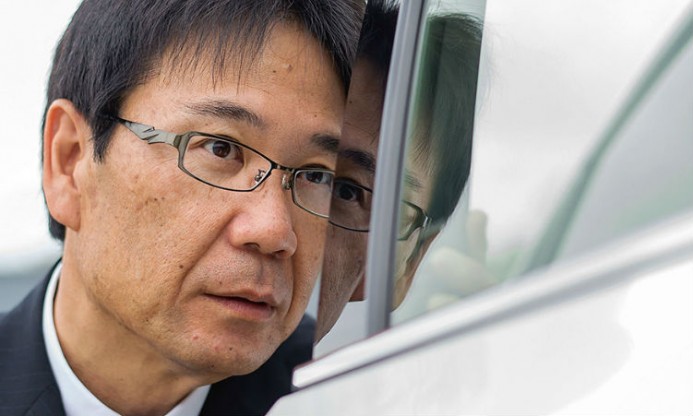 Our time together was running out, but Kato was careful to explain that the duties of the chief engineer don't end with the delivery of the first vehicle. "We're constantly testing, looking for improvement, and it's also my responsibility to answer questions from the media," he said. "It's an ongoing process." And with that he glanced at his watch, politely excused himself, and headed off to another meeting.
To produce the NX, Kato worked with a team that consisted of about 30 different departments, from design and engineering to public relations and marketing
Text by Sam Mitani; Photography by Kohei Take.
Read more: Lexus NX rides on the world's coolest wheels
Read more: Omotenashi: What does it mean to Lexus?
Read more: Striking angles of Lexus NX and architecture – Part 1