Star Medical Ltd has chosen Lexus for its new vehicle fleet, a decision based on its careful research into the quality, service, environmental responsibility and technical innovation the brand can provide, qualities that align perfectly with its own corporate profile and priorities.
The deal will see the company initially take delivery of CT 200h and IS 300h models, cars that will be used by its customer-facing representatives for visiting healthcare professionals.
Tim Webster, Star Medical Chairman, said: "We share the same passion, customer focus and commitment to innovation as Lexus, making this an ideal fit for our business. We work with the best people in healthcare, so it is extremely important for us that our contractors and clients are also aligned with premium, luxury brands, demonstrating their value to our business."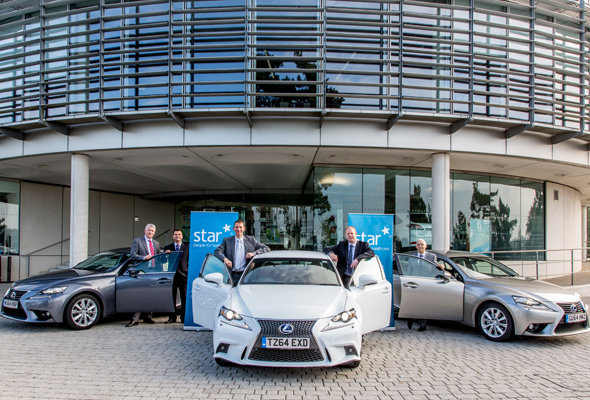 The proven environmental efficiency of Lexus hybrid power was another significant consideration: "We take our responsibility to the world around us seriously. This partnership with Lexus enables us to reduce our impact on the environment and positively influence our contractors' attitudes towards environmental responsibility. At the same time the low costs associated with Lexus hybrids help us increase our profitability, making this a very positive step for our business and therefore our customers."
Star Medical, established in 2002, sources people at all levels for pharmaceutical, medical devices and technology, clinical research and healthcare communications companies on a permanent, contract or outsourced basis, from offices in Bath, Maidenhead and Manchester.
The company's new vehicles are on a two-year renewal contract and are being supplied by Lexus Cheltenham.
See also:
Lexus IS review
Lexus CT 200h review
New Lexus Fleet Charter promises customers more
Slimming World fleet shapes up with Lexus hybrids