As part of our celebrations surrounding the 25th anniversary of Lexus in the UK, we are initiating a countrywide hunt for the oldest UK-specification Lexus IS 200. And we would like to enlist your help!
The right car at the right time
Such was the draw of a new small Lexus that over 1,100 orders were taken for the forthcoming IS 200 model before it even launched in the UK. This meant that potential customers hoping to buy a new IS 200 on the car's official on-sale date of 20th May 1999 were forced to add their names to a rapidly growing waiting list.
Fortunately, all orders were fulfilled quickly and the IS 200 immediately became the best-selling Lexus within the range, constituting a phenomenal 82 per cent of all customer sales within the first three months. By the end of 1999 almost 5,000 examples had been sold and the upward trajectory showed no signs of slowing.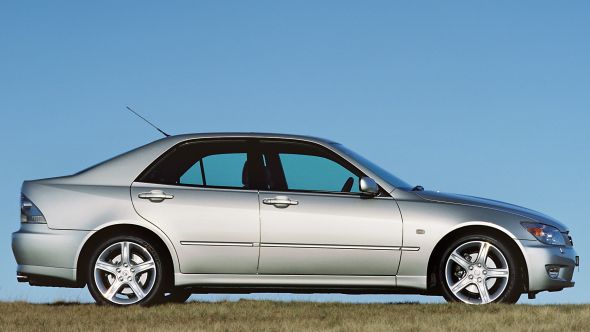 How many Lexus IS 200s are on the road?
Thanks to the manufacturer's obsessive commitment to quality, durability and reliability, a significant proportion of these early Lexus IS 200s are still on the road providing faithful – and enjoyable – service to their owners. It is not possible to gauge how many of the earliest cars are still in regular use but DVLA records show that over 23,000 examples from the car's six-year production run are still licensed for the road.
How can I tell if my IS 200 is a potential candidate for the UK's oldest?
The easiest way to immediately gauge the age of your car is by its number plate. In this instance, it would need to wear a T-plate registration (not applicable with private number plates). We are also looking for a car with a first registration date as close to the 20th May 1999 as possible – this information can be found on the log book. And if you were one of those 1,100 customers that placed an early order for a car that you still own, then we definitely want to hear from you!
How can I get in touch with Lexus about this search for the oldest IS 200?
If you own or know of a 1999 Lexus IS 200 with a T-plate registration, please contact us via this blog (use the comment box below) or our Facebook page.