Lexus are supporting grassroots rugby throughout the UK once again by hosting a fourth annual youth rugby tournament. The tournament begins on October 12 at the Old Brodleians Rugby Club in Halifax and our vehicle range will be on display on a specially built stand.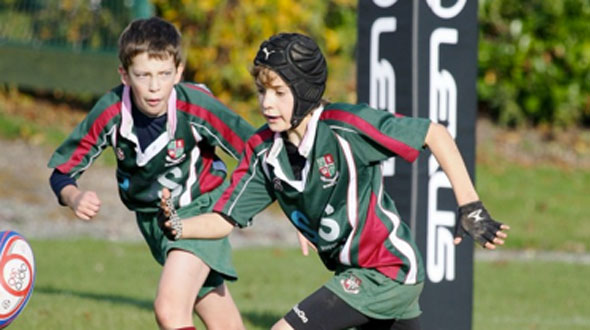 Comprised of six regional rugby competitions for under 7s, 8s, 9s and 10s; the tournament sees local teams square off in the hope of winning a place in the national final in 2015. At each of the regional rounds, we will run a competition to win a training day with ex-England player Richard Hill..
Over 2,000 players are expected to participate in the tournament. Competitors hail from six of the UK's major regions, and matches take place between October 12 and November 23 in Carlisle, Leicester, Bristol, Sidcup and St Albans.
As well as the action on pitch, supporters have the chance to hone their passing skills on the Lexus stand by taking on the Lexus Passing Challenge to win branded goodies. Car fans will be appeased too, as the entire Lexus range will be on display and open to snoop around. The spectacular, all-new Lexus NX 300h compact SUV – launched at the beginning of October – will take pride of place.
The full list of match fixtures is as follows:
Old Brodleians Rugby Club – 12th October 2014
Carlisle Rugby Club – 19th October 2014
Leicester Forest Rugby Club – 26th October
Old Bristolians Rugby Club – 2nd November 2014
Sidcup Rugby Club – 16th November 2014
Old Albanians Rugby Club – 23rd November 2014
Details of the grand final will be released early next year.
See also:
Lexus supports rugby's rising stars
Where next?
Find out more about the Lexus Rugby Tournament on the designated Lexus Rugby website. Find out more about our model range here. If you would like to test drive any of cars, leave a comment below and we'll be in touch shortly.