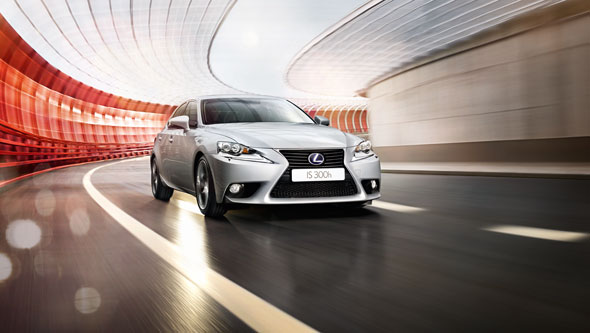 It's the ultimate test drive. Engineers have driven the
all-new Lexus IS
sports saloon to the moon and back – twice – during its development.
The car has accumulated over 1.6 million kilometers throughout a rigorous testing period, much of which was focused on ensuring that all IS models maintained outstanding dynamic capabilities while increasing overall space and comfort.
Testing of the all-new IS took place on the road, track and laboratory with the IS tested to breaking point in frozen wastes, deserts and the gruelling test bed of circuits such as the Nürburgring in Germany and Fuji Speedway in Japan.
Key to attaining the 'fun to drive' characteristics of the new IS was a new development process that saw driving dynamics prioritised over all other functions, explained IS Chief Engineer Junichi Furuyama.
"The conventional approach to development would involve developing each of the individual aspects with 'fun to drive' as the outcome, much like a pyramid would be built by first constructing the foundation and then proceeding to build up from there," he said.
"The problem with this approach is that there is no knowing whether it will result in achieving the targeted driving experience. In contrast, development of the new IS flipped this process on its head. It called for first establishing the pleasurable driving experience users will sense as the peak of the pyramid, and then developing the individual performance elements to support it," Mr Furuyama said.
The process resulted in the adoption of new body strengthening techniques, including laser screw weld and body bonding (25 metres of which is contained in the new IS), and a suspension system that delivers a 20 per cent increase in roll rigidity.
A similarly lengthy development process was used to create the new Lexus GS. Find out more here.