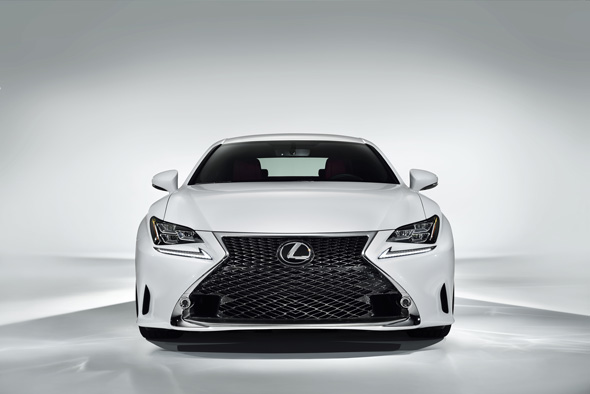 Details about the dynamic handling characteristics of the new Lexus RC are being revealed ahead of the coupe's launch next year.
The latest information to emerge concentrates on the Lexus Dynamic Handling system (LDH) fitted to RC F Sport models, a derivative of which can already be found in the high-performance Lexus GS 450h.
As you will be able to see from the video below, this application of LDH allows front and rear steering angles to be independently controlled using calculations based on vehicle speed, steering direction and driver input.
Without LDH, natural cornering G-forces try to push a car wide around corners. The Lexus RC initially combats this with a suspension system tuned to aim the vehicle inwards while cornering, leading to an exciting and confidence-inspiring mid-corner posture. But with LDH activated, the Lexus RC remains even more faithful to the driver's intended line, delivering remarkable turn-in response as well as exceptional cornering stability.
As further technologies are revealed, we predict that the Lexus RC will spearhead a new level of handling and driver involvement within the luxury vehicle market.