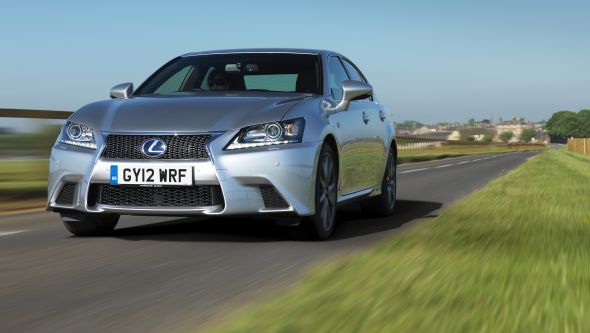 As we've seen throughout our recent focus on innovation, Lexus has made a habit of developing and fitting new technologies to its vehicles. The current Lexus GS range includes a number of world-first fitments, one of which is that the GS 450h model is the first vehicle to combine dynamic chassis control with hybrid drive technology.
The system fitted to this top-spec GS is called Lexus Dynamic Handling (LDH) and it coordinates a number of independent systems to sharpen the handling control and agility of both the front and rear wheels. LDH therefore provides a world-first integration of a veritable alphabet of acronyms: Adaptive Variable Suspension (AVS), Dynamic Rear Steering (DRS), Variable Gear Ratio Steering (VGRS) and Vehicle Dynamics Integrated Management Step 5 (VDIM).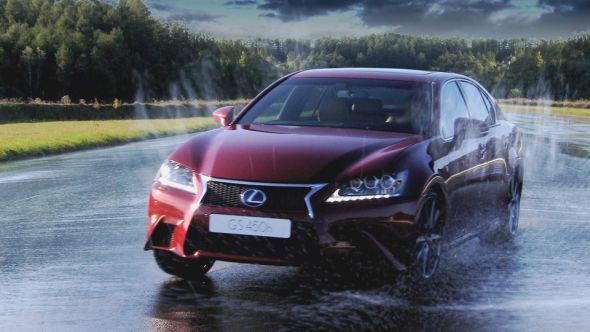 What does LDH actually do?
By monitoring vehicle speed, steering direction and driver inputs, the system constantly calculates the optimum angle for all four wheels at any given time. Using VGRS at the front and DRS at the rear, it independently controls front and rear steering angles, improving turn-in response, rear grip, vehicle stability and overall agility when cornering.
In addition, DRS gauges vehicle speed and yaw rate (the difference between the direction the vehicle is travelling in and the angle the body of the car is pointing towards), steering angle and speed, and lateral G-forces. It uses this data to determine the optimum steering angle for the rear wheels. At speeds below 50mph the front and rear wheels turn in opposite directions; above this speed they turn in the same direction — to a maximum of 1.5 degrees. While this might appear counterintuitive, it actually makes for excellent control and precision, underpinned by safety and stability.
Further coordination of the systems under its control, LDH automatically adjusts the car's adaptive suspension and active safety systems to suit road conditions, vehicle speed and driving style.
Describing the incredible oversight of LDH is all well and good. But probably the best way to understand its advantages is to see it in action. In which case we recommend watching this helpful video below.
[youvid embded='t' vid='-opLo6F1OX8′]