Held in Las Vegas, Nevada, the Specialty Equipment Market Association (SEMA) show is an annual celebration of America's multi-billion dollar aftermarket tuning industry. From classic hot rods to tuned examples of brand-new production cars, over 1,500 show vehicles and 2,300 exhibiting companies will overflow from the city's immense convention centre this week.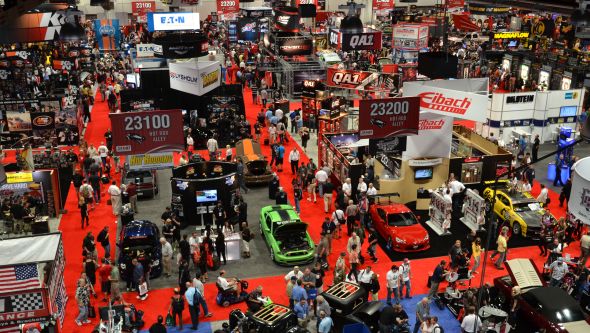 Lexus has been exhibiting at SEMA since 2007, and this year's event from 5-8 November marks the show debut of the new third-generation IS – albeit in a decidedly non-standard form. A total of six new IS models will be on display, joined by specially selected examples of previous-generation models. The aim is to demonstrate precisely why the IS model has been a favourite model among tuning companies since its introduction.
Below is our brief rundown of the modified Lexus IS models on display.
2014 Lexus IS by DeviantArt and VIP Auto Salon
A collaboration between the DeviantArt online art community and construction team at VIP Auto Salon, this aggressive project was completed in just ten weeks. The standout feature is clearly the radical but one-off wide-body conversion, underscored by custom 20″ forged alloy wheels staggered in width and offset to fill the pumped-up arches.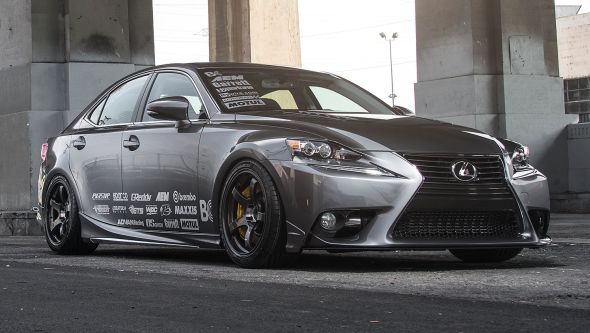 2014 Lexus IS by Philip Chase
The primary focus of Philip's IS project was power… lots of power. It's unique 'IS 340' designation is a subtle clue to the alternative powerplant under the bonnet. Originally from the fourth-generation Toyota Supra, the iconic 2JZ-GTE straight six has been stroked to 3.4-litre displacement and equipped with a heavy-breathing single turbo conversion for output in excess of 700bhp.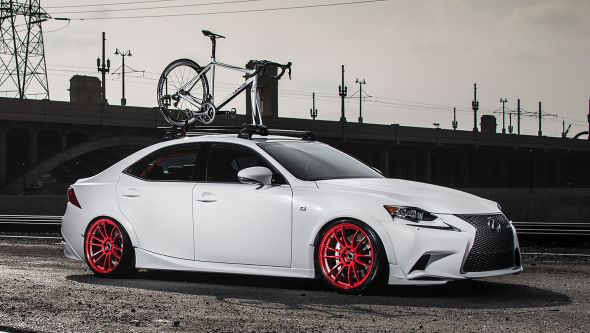 2014 Lexus IS by Gordon Ting
Gordon provides a choice of lifestyle-focused transportation with his project. The all-wheel drive IS benefits from a thorough makeover encompassing engine breathing upgrades, chassis enhancements, a meaty brake package, and an official TRD aero kit. Meanwhile, the roof bars hold alternative wheels in the form of the ultra-exclusive Lexus carbon fibre road bike.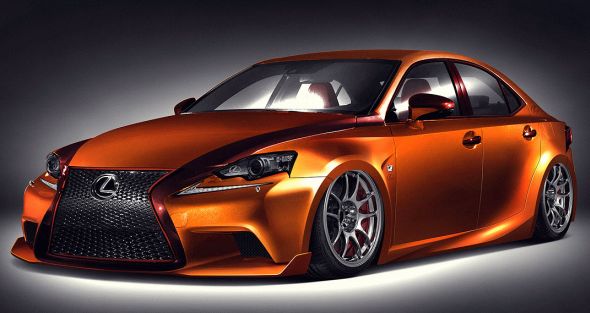 2014 Lexus IS by Paul Tolson and Gabriel Escobedo (rendering)
This joint project makes full use of original F Sport styling, albeit under a cloak of custom two-tone paintwork. Equally dramatic is the belly-scraping stance, achieved with fully adjustable air suspension and a staggered wheel setup carefully judged to allow the wheels to tuck inside the arches with minimal clearance.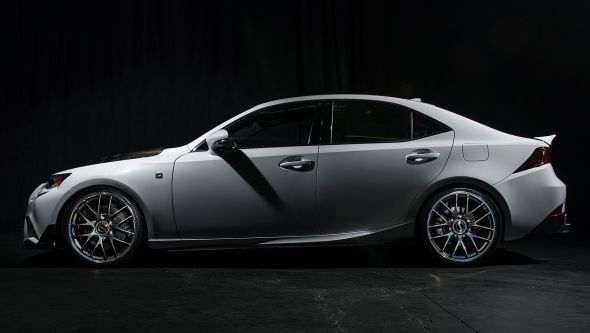 2014 Lexus IS by Seibon Carbon
Composite construction material abounds in this project by Seibon Carbon. Much of the IS's original bodywork (bonnet, boot lid, front wings, front and rear lip spoilers, side skirts, roof spoiler) not to mention numerous interior trim pieces have been fabricated in carbon fibre, to dramatic effect.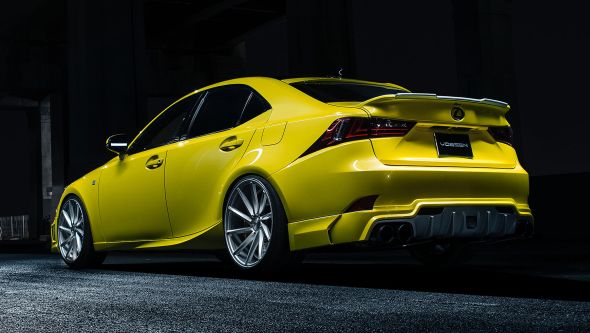 2014 Lexus IS by Vossen Wheels
Recognise the colour? This IS F Sport from Vossen Wheels makes use of LFA Pearl Yellow paint to arrest your attention before drawing you in further with attractive directional wheels, race-style suspension and an aftermarket aero package.
2007 Lexus IS by Andrew Atigehchi
Andrew's second-generation IS is ready for urban action with a host of official F Sport upgrades, including brakes, engine intake, front and rear anti-roll bars and additional chassis brace. Twenty-inch wheels with staggered widths fill the arches to perfection.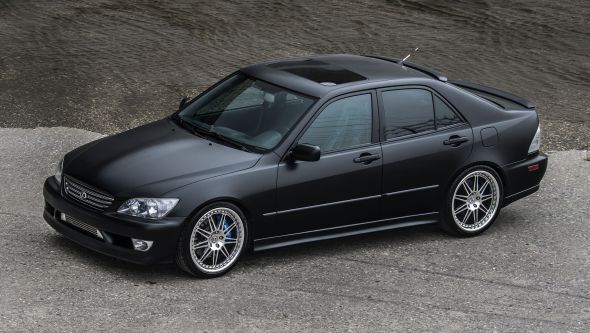 2004 Lexus IS by Maricar Cortez
With so much focus on the current IS, it's refreshing to see that there's plenty of life in the original with this modified Lexus IS. Maricar's IS 300 is much more fun to drive thanks to a supercharger conversion, supporting modifications to the intake and exhaust, and a thorough reworking of the chassis and brakes.
All information was correct at the time of publishing.