From the outset, the Lexus RC was designed to challenge perceptions. It's the reason why its two-letter acronym stands for Radical Coupe.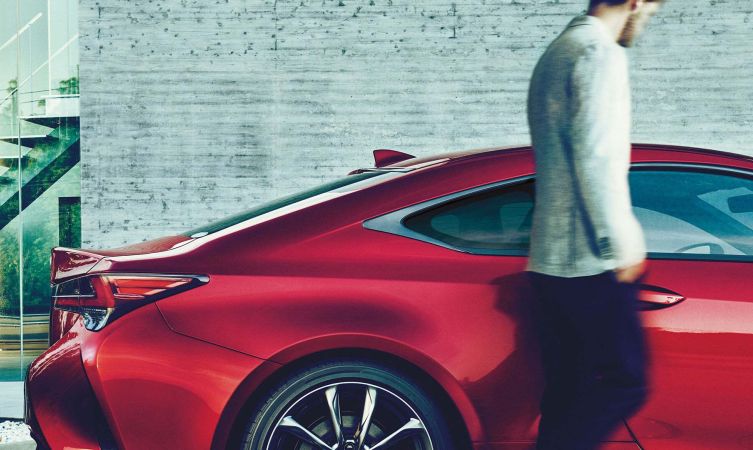 When you think about it, no other model in the Lexus range offers such a broad depth of ability – in fact, four degrees of radical. The RC line encompasses four distinct levels of performance, from economical hybrid to fire-breathing V8, allied to accommodation that is always sporting but takes four steps from sumptuous luxury to stripped-out race preparedness.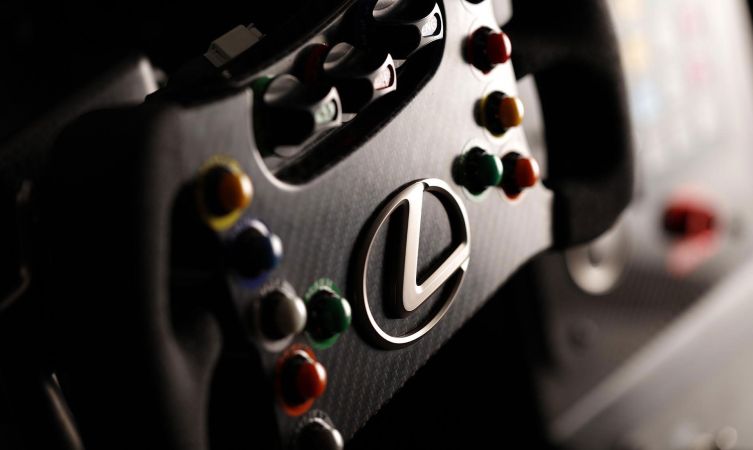 Follow us through each level and click on the links to discover for yourself why the RC is radical by name and radical by nature. And the good news is that three of the four versions are road-going models available to mere mortals.
One dictionary defines radical as 'relating to or affecting the fundamental nature of something.' This is appropriate as the RC challenged the status quo within the premium rear-wheel drive coupe market regarding the nature of the powerplant that either could or should be under the bonnet. The RC 300h was the first Lexus hybrid packaged in such a svelte, two-door bodyshell.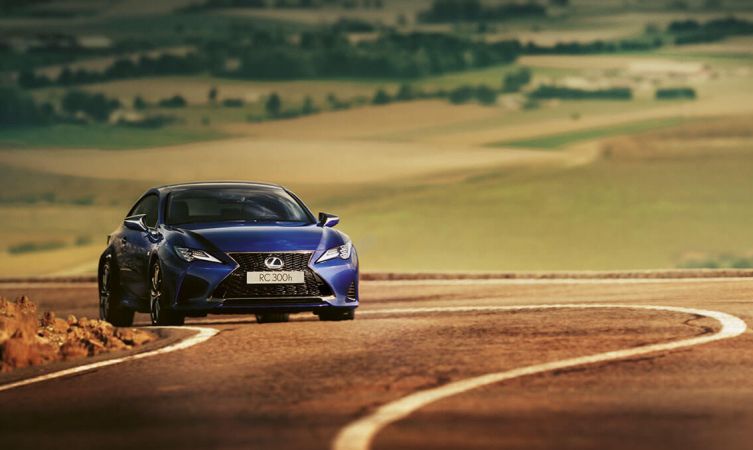 Since its introduction in 2014, the RC has played a major role in promoting our commitment to delivering a more emotional quality in the driving experience, with its sporty appearance and versatile driving character. And owners evidently love that radical, niche-challenging nature, for the RC recently won gold as the Best Sports Car in the recent Driver Power survey conducted by Auto Express.
Head-turner meets heart-stopper. The RC F has been described by some as one of the most amazing high-performance 2+2 coupes ever created. Others go further in an attempt to capture the emotion and enthralling driving experience it offers. But we think the image below encapsulates the key contributing factor: its powerful 5.0-litre V8 engine, which showcases our love for passion and performance.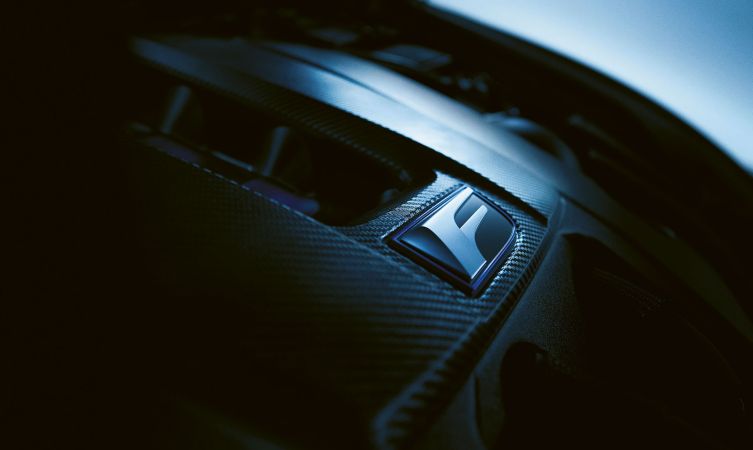 Specially developed and race-tuned for the RC F, it is the most powerful V8 we've ever made; and one of the spine-tinglingly tuneful, too. Its sole purpose is to deliver awesome power, accompanied by addictive throttle 'blipping' between the transmission's eight closely stacked gears. With this engine at the heart of the action, the RC F captures the spirit of a true racing coupé.
But with the new-for-2019 RC F Track Edition, that radical racing spirit has been turned up another notch. Lexus has poured all of its expertise from road cars such as the LFA and its GT3 racing car programmes into this highly sought after, limited production version overflowing with bespoke engineering.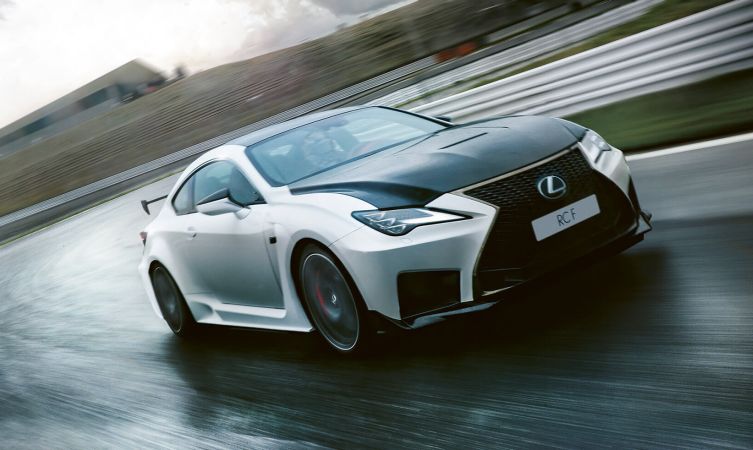 Compared to the standard RC F, the Track Edition is 80kg lighter and boasts upgrades that are usually found in supercars. This includes extensive use of strong but lightweight carbon fibre composite material for key body parts, forged BBS alloy wheels, and the introduction of Brembo carbon ceramic brake discs.
Weight is also saved through a titanium exhaust silencer and tailpipes. Using titanium – rarely seen on production cars – not only reduces weight, it gives the Track Edition a polished look and a unique sound. The aerodynamic treatment of the Track Edition offers better grip and more precise steering.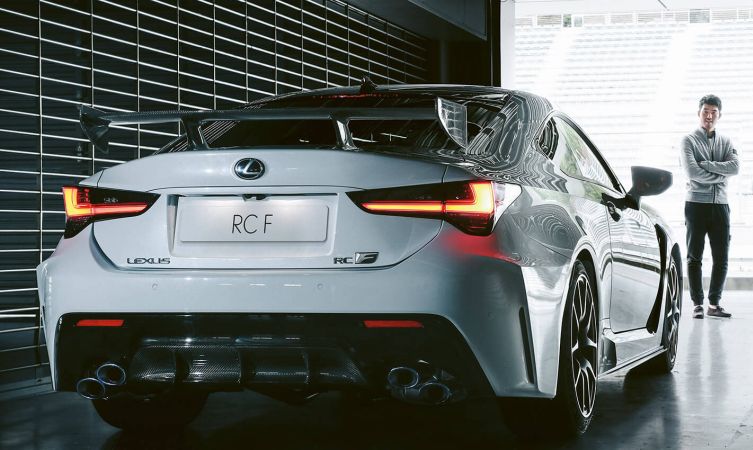 The Track Edition may only account for only a small fraction of overall RC F sales in Europe, but whoever goes ahead and buys one will be a very lucky individual.
Level four: Lexus RC F GT3
No other RC is as radical as the RC F GT3. Race-prepared to FIA specifications from the production RC F, it delivers such a raw assault on the senses that it seems barely believable that it comes from the same luxury lifestyle brand that wafts you along in the flagship LS.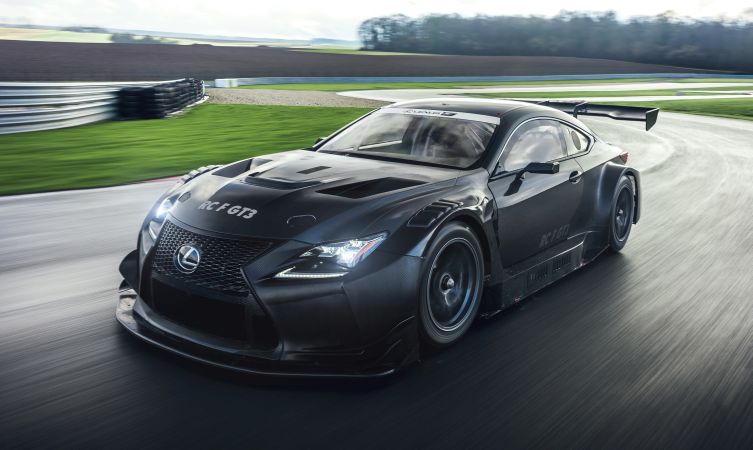 Yet we believe that taking on such fresh and exciting challenges allows us to continually refine and improve our cars, especially those within the high-performance F line. By strengthening our experience and expertise in a wide range of racing disciplines, we can offer Lexus enthusiasts an amazing experience.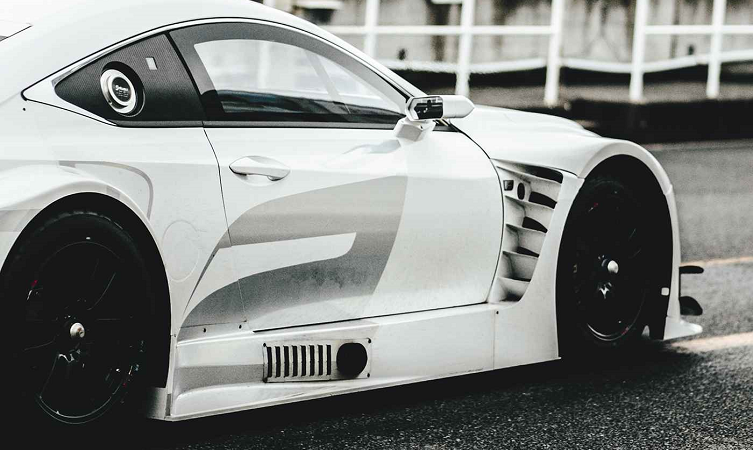 The RC F GT3 has a 5.4-litre V8 engine with a six-speed sequential racing transmission. The bonnet, bumpers, rear spoiler, roof, door panels, engine air-box and dashboard are all made of carbon-fibre, taking its overall weight down to just 1300kg. With it, Lexus became the first ever Asian carmaker to win a VLN Endurance Championship race at the Nürburgring Nordschleife.
Learn more: Lexus RC F in motorsport – the story so far