This year, Lexus has accumulated an unprecedented number of awards. We've received accolades as a result of owner experiences, best buy recommendations and customer service surveys, to name but a few. All of our distinctions in 2019 have been listed below, so you can take a look through our bulging trophy cabinet.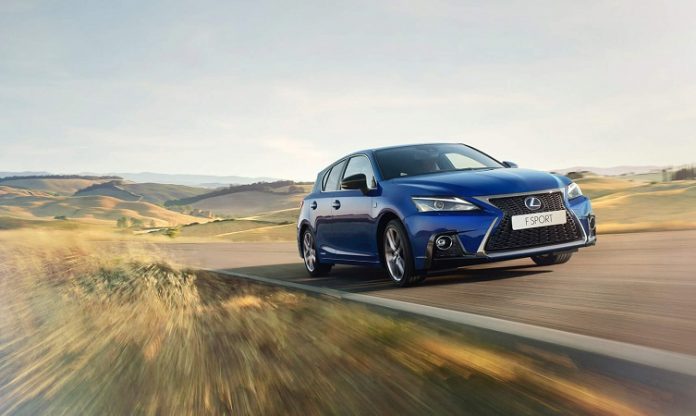 Lexus awards: perfect reliability record for CT
Lexus models prove most dependable in What Car? Reliability Survey. The Lexus CT 200h luxury compact hatchback has achieved a blemish-free record in this new survey of more than 18,000 British motorists, securing an unimpeachable 100% score for reliability.
What's more, this achievement was not a quirk as the strength-in-depth of the entire Lexus hybrid model range helped us earn the additional title of most reliable manufacturer, with a score of 99.3%. For Lexus, it's a third successive year at the top, while the CT 200h strengthens its position as the nation's most dependable luxury car, having also achieved a 100% score in the 2017 survey. Awards = 2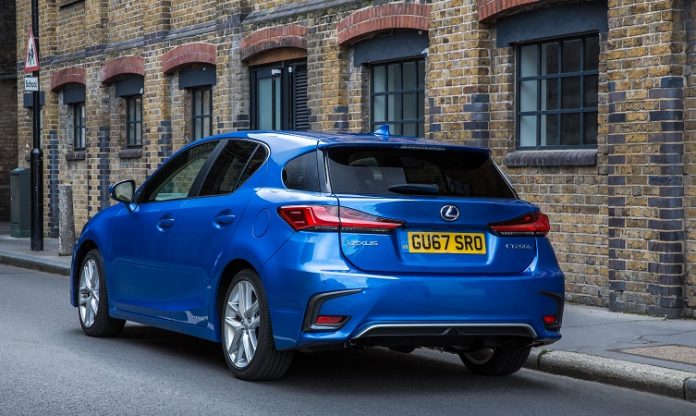 Lexus awards: the 2019 roll call
The Lexus RX continues to set the standards, being named Best Premium Hybrid Car in the DrivingElectric Awards. This accolade from Britain's foremost consumer website dedicated to electrified motoring rewards Lexus's constant improvement of its self-charging hybrid technology, and its commitment to luxury craftsmanship, striking design, rewarding performance and advanced safety. Awards = 1
Lexus added to its tally of honours with the Best Customer Service award from Carbuyer, the consumer motoring advice, opinion and reviews website. James Batchelor, Carbuyer's editor-at-large, said: "Lexus continues to wow owners and impress buyers during both the sales experience and after sales support. Three of the top 10 cars in the most recent Driver Power* survey were from Lexus, and owners praised the brand's dealerships." Awards = 1
Business Car magazine proclaimed Lexus and Toyota as the Green Fleet Manufacturer of the Year at its annual awards ceremony in October. The two brands became the first recipients of the new award, which recognises the efforts of car makers to provide more environmentally efficient business fleet products and services. Awards = 1
National Franchised Dealers Association reported the results of its latest bi-annual survey. After quizzing 30 different dealer networks, it found that Lexus centres had the best attitude and offered the industry's highest overall satisfaction rating. Awards = 1
Which? Car Guide saw Lexus score the highest ratio of Best Buy recommendations across the industry for both new (CT and RX) and used (IS and LS) models. In addition, Lexus topped the guide's brand reliability table. Awards = 4
Which? Awards named Lexus the UK's most trusted car brand after receiving reports of real-world ownership experiences from almost 44,000 motorists. Awards = 1
Auto Express 2019 Driver Power Survey saw Lexus retain its top ranking among Britain's dealer networks for the third successive year. In achieving this position Lexus took first place in six of the survey's seven categories. Awards = 1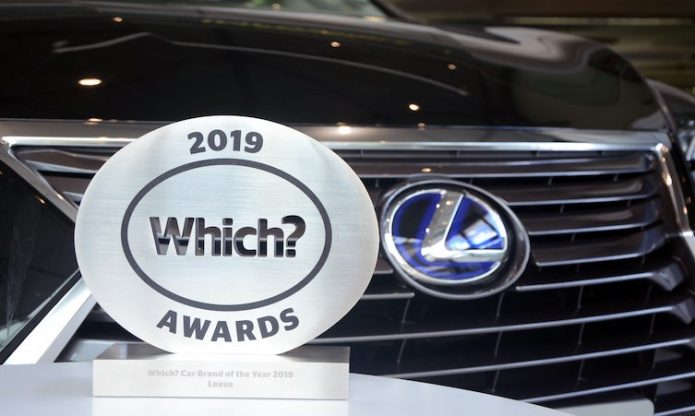 Which? Awards named Lexus its Best Car Brand in recognition of its industry-leading technology and the high quality of its vehicles – an award that fittingly coincided with the 30 anniversary of the founding of the Lexus brand. Awards = 1
Auto Express 2019 Driver Power Survey. After receiving an astounding seven awards in the main survey (see below), the result was followed up with Lexus being awarded the title of Best Manufacturer after an unmatched result in overall owner satisfaction. This year marked our third successive win in this category. Awards = 1
Auto Express 2019 Driver Power Survey saw Lexus excel with an unprecedented seven-award cache, demonstrating the huge customer appeal of its hybrid models. The RC was named Best Sports Car and best for reliability and build quality. The RX was awarded Best Premium Large SUV as well as best for interior and comfort. The IS secured the Best Compact Executive Car award and was runner-up in the best new car of the year, while the larger GS won Best Executive Car. Awards = 7
Auto Trader New Car Awards named Lexus as the nation's Most Reliable Car Brand for the second year running, after being given the highest approval rating by owners. Awards = 1
ExpertEye Award honoured Lexus with a second consecutive award for providing the best aftersales service to fleet customers from its network of UK centres. Awards = 1
Lexus awards: and in other news…
World Travel Awards named The Loft by Brussels Airlines and Lexus at Brussels Airport as Europe's best airport lounge. It was said to offer a unique blend of 'Belgitude' and Japanese hospitality. Awards = 1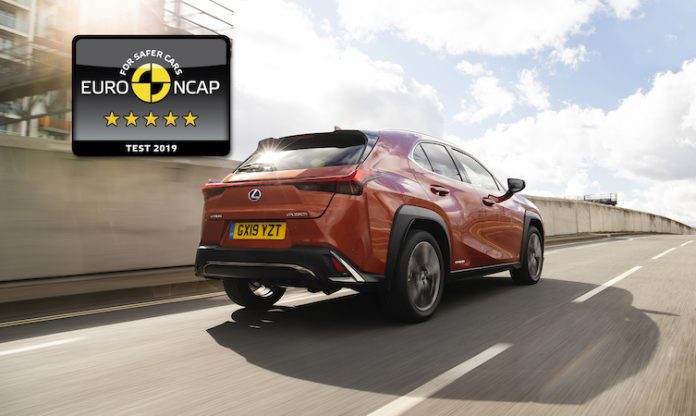 Euro NCAP crash-tested the Lexus UX and gave it a five-star safety rating, making it one of the safest cars of its kind for driver and passenger protection. It also gained the highest ratings for pedestrian and cyclist protection of any car yet tested. Awards = 1