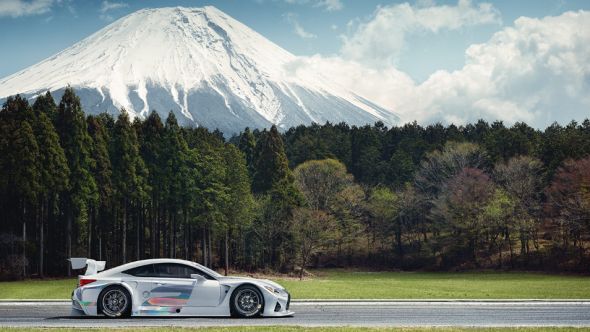 What is the latest model in the Lexus F range? The new high-performance RC F coupe? In terms of production cars, yes. But more accurately, the answer to that opening question is this new RC F race car, built to GT3 specification with the same focus on performance, precision and progressive technology as all cars coming from the Lexus F division.
Proudly overseen by Lexus chief engineer Yukihiko Yaguchi – the same engineer behind the IS F, production RC F and every generation of Toyota Supra – the new Lexus RC F GT3 is a dramatic rarity. Few Japanese manufacturers have developed vehicles to comply with the strict regulations of GT3, a grand touring category of motorsport governed by the FIA. But since when has Lexus not ventured into areas that others fear to tread?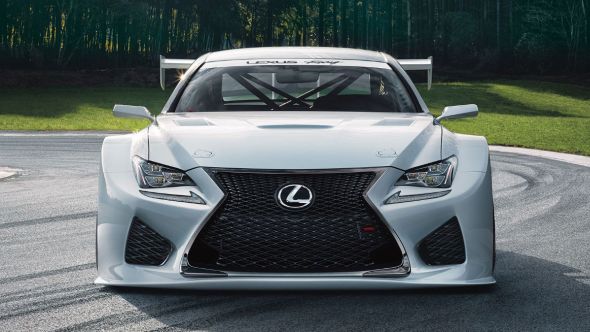 When the Lexus RC F GT3 was unveiled at the 2014 Geneva International Motor Show earlier this year it generated a wealth of justified hype and headlines. Displayed in this beautifully understated white cloak with a huge holographic logo down the side, the car showed clear evidence that Lexus wanted to make its presence felt on the world's race tracks, an arena where the manufacturer had not previously been associated with to a large extent. It also proved that Lexus had the ability to manufacture a world-class sports car from start to finish.
Like the production model it is based on, the Lexus RC F GT3 is full of features aimed at extracting the best from its chassis and 540-plus horsepower engine. The bespoke bodywork, flat underbody treatment and aggressive diffuser is designed to minimise aerodynamic drag and suck the car to the ground, while the rear spoiler stands tall and wide to deliver extra downforce and increase speed around bends through improved stability. Meanwhile, the same carbon fibre technology pioneered in the Lexus LFA has been applied wherever appropriate to keep the car's weight to a minimum.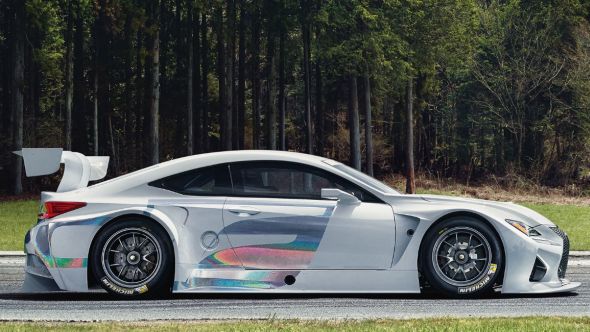 "We're now in the process of fine-tuning the vehicle," reports Yaguchi. "With attention to detail in mind, we've [worked on] everything from the car's agility and handling response to the mechanics of its onboard devices. Once it's done, we'll start supplying the cars to race teams for the 2015 season. GT3 cars can enter countless races around the world, including the 24 Hours of Nürburgring in Germany and the United SportsCar Championship in the US and Canada."
Yaguchi then paused for effect, before concluding: "We have here a very serious racing car. But at the same time, drivers of all skill levels will be able to enjoy driving it on circuits around the world. It's great that many racing fans will get to see our product in action."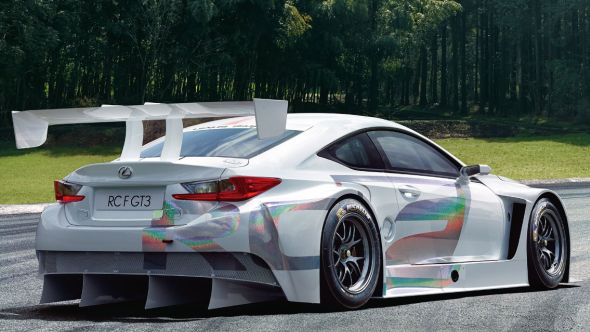 Visit Lexus International to see more of these stunning photos of the RC F GT3 and Mount Fuji.