The winners of the Lexus Goodwood Festival of Speed competition are: Kaye Chapman, David Mitchell, Punit Patel and Steven Norfield. Congratulations!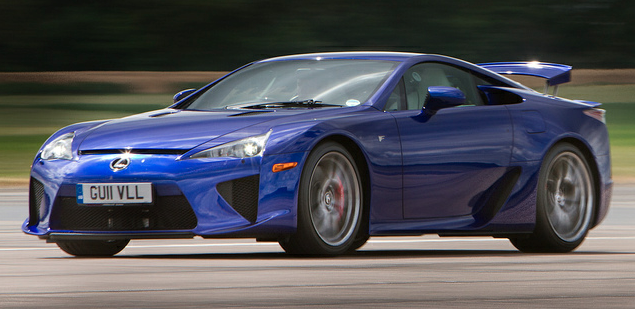 The winners will be treated to a very memorable run up the famous Hillclimb in the passenger seat of the LFA supercar. The Goodwood show car is one of only 500 LFAs made in the world, and it's the only one in the UK! The four lucky winners will also receive VIP treatment throughout the day.
Powered by a ferocious V10 engine and made using lightweight carbon-fibre construction, it roars from 0-62mph in just 3.7 seconds and is one of the fastest and most exclusive road cars on the planet. To find out more about the Lexus LFA read our detailed LFA timeline.
We'd like to extend our thanks to all those who took the time to enter the competition.
Here is a teaser of what they can expect…this video was taken at last year's Goodwood Festival of Speed and features our competition winner, Johannes Rogert, taking his seat in the LFA Nurburgring for a one-in-a-lifetime ride.
[youtube]https://www.youtube.com/watch?v=Xn9FkTlljTQ[/youtube]
We'll be bringing you live coverage of the Lexus LFA in all its glory blazing up the Hillclimb over this weekend! For all of the latest news and live coverage from Goodwood make sure you 'Like' our Facebook page and also follow us on Twitter.