The new Lexus LC flagship coupe has earned its place in the prestigious WardsAuto 10 Best Interiors list for 2017. A total of 31 nominees were judged and Lexus was the only luxury manufacturer to return to the winners' circle for the second year in a row.
Learn more: Lexus RX among winners of last year's 10 Best Interiors list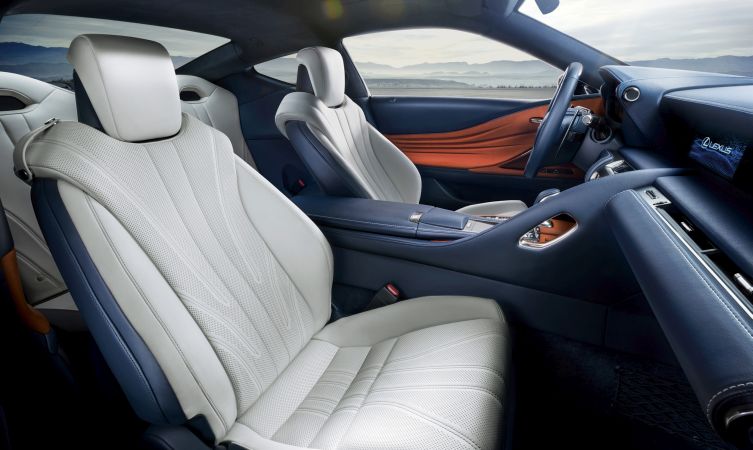 "We always knew Lexus was capable of a breath-taking interior like we now see in the LC 500 and LC 500h," said WardsAuto senior editor Tom Murphy. "The colour palette alone is striking, from the rich crimson [Dark Rose] to [Breezy Blue], which blends ivory, blue and orange for the customer who wants something truly unique.

"Design elements, such as the dramatic door trim with grooves that flow like drapery, immediately won over our judges. We hope Lexus keeps pushing these stylistic boundaries."

Lexus LC interior: a new benchmark
"Since the concept LF-LC was introduced five years ago – a concept car come to life – there has been nothing but excitement and anticipation for the production LC," responded Jeff Bracken, vice president of Lexus USA.
"Working closely with the engineering team, the LC's designers pursued new means to redefine Lexus style with a dynamic look and the brand's signature attention to detail. We are greatly honoured to have their work recognised by the editors at WardsAuto with this highly regarded award."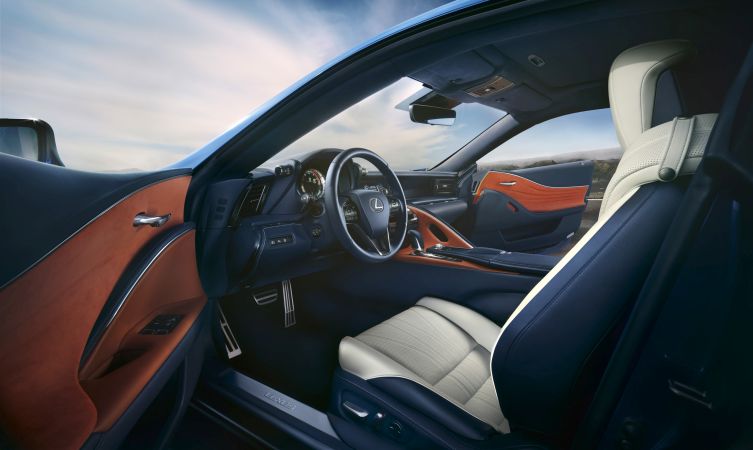 The LC represents the future direction of exhilarating and progressive design for Lexus. It sets a new benchmark balance between function and comfort, sporting intent and luxury – all stitched together with impeccable Takumi craftsmanship.
Learn more: Lexus LC interior – crafted for a new era