Following its astonishing monopoly of the top six places in its race debut at Okayama, the Lexus Gazoo Racing LC 500 delivered yet another podium lock-out in the second round of Japan's Super GT series. A headline win for the #38 Zent Cerumo LC 500 driven by Yuji Tachikawa and Hiroaki Ishiura was made even sweeter for taking place at the spiritual home of Lexus high-performance models – Fuji Speedway.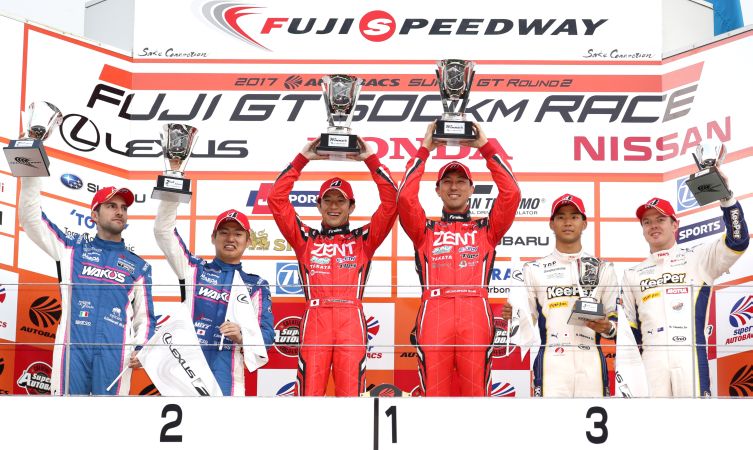 Upwards of 90,000 spectators packed the venue for this mid-week event, watching the 500km endurance race unfold through high-speed, bumper-to-bumper racing and a minimum two-stop pit strategy.
2017 Super GT round two report: Fuji Speedway
With all six Lexus LC 500 models lapping the Fuji circuit within half a second of each other, it was anybody's guess which team would rise to the top during qualifying. Eventually, Yuji Tachikawa set the fastest time in the #38 Zent Cerumo car, extending his own pole position record to 22.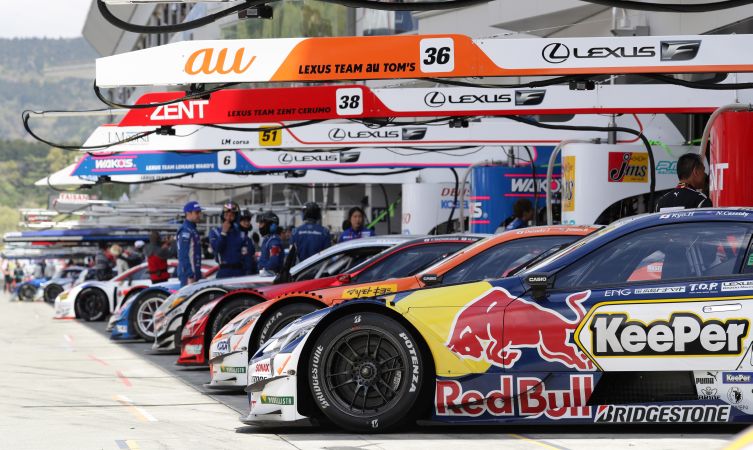 It also marked the first pole position for the new LC 500. However, Tachikawa was modest enough to admit that an initial advantage of a few metres might not be significant when looking at the 500km length of the overall race – the second longest of the Super GT season.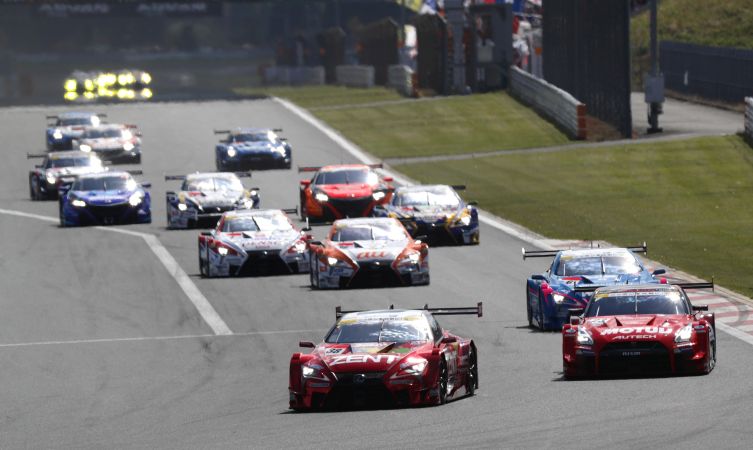 A fine start enabled the #38 LC 500 to retain its lead over the #23 car in second place, although the five remaining Lexus models were never far behind. By lap six the Zent Cerumo car had gained more distance, while the greater pace of the #1 and #36 LC 500s pushed the #23 car back into fourth. Indeed, as the race progressed, the gaps between these three leaders also began to widen.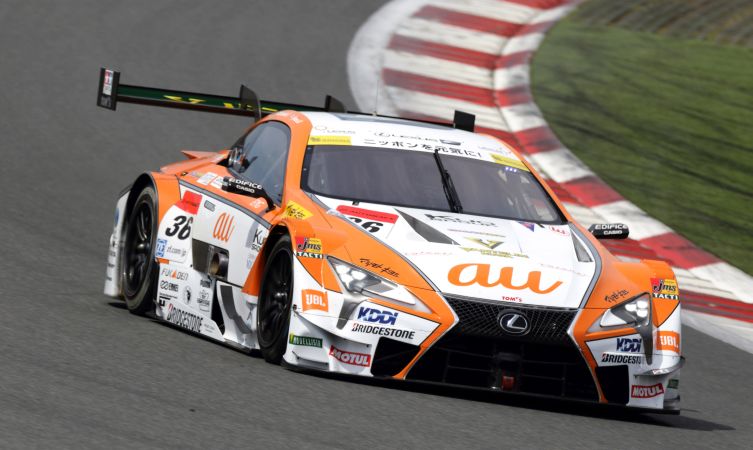 The first round of pit stops began on lap 26 and were finished by lap 38, but this failed to shake the order of the top three runners. Instead the drama was saved for lap 52, where a collision between the LC 500s in second and third place succeeded in moving the #36 Au TOM'S car up a place but was later given a drive-through penalty. The #1 Denso Kobelco Sard car recovered but was swiftly overtaken by the #6 Wako's 4CR and #37 KeePer TOM'S LC 500s, which took second and third place respectively.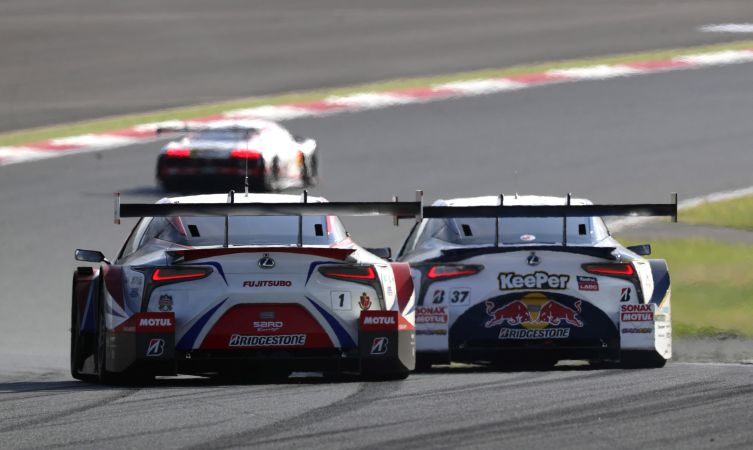 Lap 68 saw the beginning of the second round of routine pit stops, though with no significant time differences between the top three teams the #38 car retained its lead, with the #6 and #37 car rounding out the all-LC 500 top three.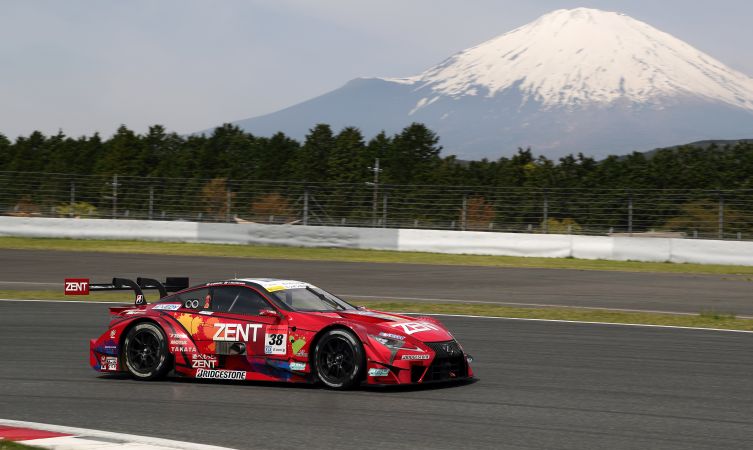 Now back behind the wheel with a comfortable lead, Tachikawa was able to ease off the pace in the #38 Zent Cerumo LC 500 and preserve its tyres in advance of the final stages. When his advantage decreased from ten to seven seconds, Tachikawa (below left) picked up the pace and maintained his a firm lead over the #6 Wako's 4CR LC 500 in second. In so doing, he secured the first win for Lexus at Fuji Speedway since the summer of 2013.
2017 Super GT results after Fuji Speedway:
RACE POSITION
NUMBER
TEAM
TEAM

RANKING

DRIVERS
DRIVERS RANKING
1
38
Zent Cerumo LC 500
3
Yuji Tachikawa / Hiroaki Ishiura
3
2
6
Wako's 4CR LC 500
2
Oshima Kazuya / Andrea Cardarelli
2
3
37
KeePer TOM'S LC 500
1
Ryo Hirakawa / Nick Cassidy
1
4
23
Motul Autech GT-R
5
Tsugio Matsuda / Ronnie Quintarelli
5
5
36
Au TOM'S LC 500
6
Daisuke Ito / James Rossiter
6
6
100
Raybrig NSX-GT
8
Naoki Yamamoto / Takuya Izawa
10
7
1
Denso Kobelco Sard LC 500
4
Heiki Kovalainen / Kohei Hirate
4
8
17
Keihin NSX-GT
9
Koudai Tsukakoshi / Takashi Kogure
12
9
8
Arta NSX-GT
12
Tomoki Nojiri / Takashi Kobayashi
14
10
19
WedsSport Advan LC 500
7
Yuhi Sekiguchi / Yuji Kunimoto
11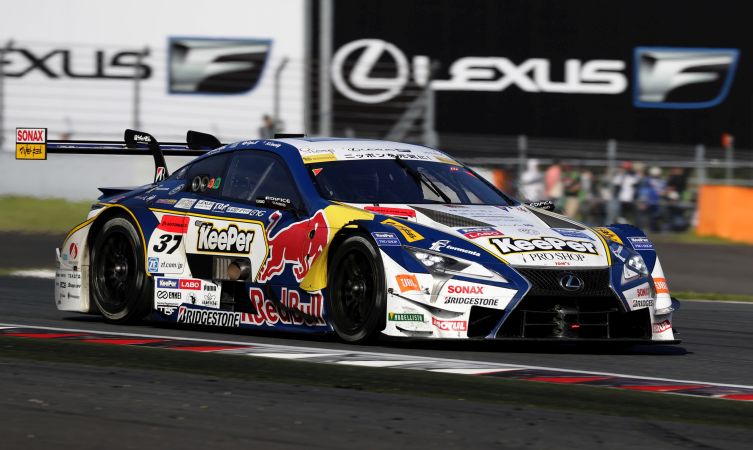 2017 Super GT: Where next?
The 2017 Super GT series continues with round three at Autopolis circuit in Kyushu, Japan, on the weekend of 20-21 May.