Did you know that it can take up to two years for Lexus designers to develop new paint colours like Blazing Carnelian for their cars? The process is far more complex than simply choosing a shade from a colour swatch, as you might do for decorating a living room wall. Instead, it involves the creation of a precise combination of ingredients and layering techniques, as well as an understanding of the reflective qualities and emotions associated with certain colours.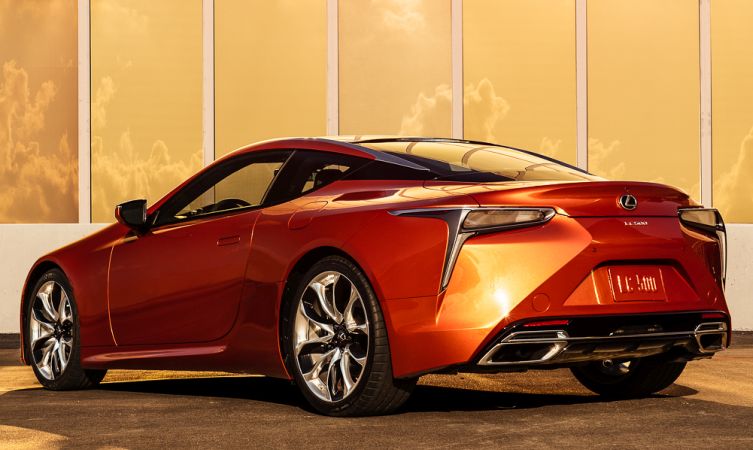 With that in mind, the introduction of Blazing Carnelian into the colour palette of the new 2021 Lexus LC marks something of an occasion in the Lexus design world.
Blazing Carnelian has been created as an emotional colour that evokes the agile driving performance of the latest edition of the flagship coupe. Its visual quality and brilliance is the result of multiple, precisely layered coats, including two different high-saturation base coats and an additional mica base. When viewed in the flesh, its intense colour is unlike anything seen before on a Lexus.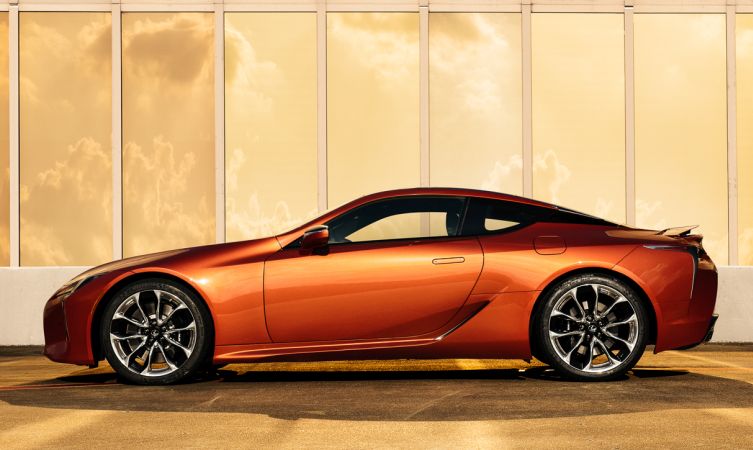 Your perception of colour can change depending on the season, how you feel that day, and the trends you're seeing
There are no shortcuts to creating a new Lexus colour. "Every time I meet someone, walk into a shop or go into somebody's house, I check out the colours and materials," reveals Megumi Suzuki, one of our most experienced colour designers, who brings an essential grasp of chromogenics and a keen eye to her job. "There are many people like me in our division," she continued.
Once a colour has been chosen, Suzuki enlists the help of numerous experts at different stages in the development process. And as the paint is honed towards its final recipe, each sample is sprayed on test panels that mimic the contours of a car's bodywork and intensely scrutinised under different environments: natural light, man-made light, different times of day and months of the year.
"The odd thing about colour is that your perception of it can change depending on the season, how you feel that day, and the trends you're seeing," said Suzuki. For example, a colour that is dazzling on a summer morning can appear sickly in the shade or under showroom lights.
Having passed its perception tests with flying colours, so to speak, Blazing Carnelian joins a palette of 30 different shades featured across the Lexus model range. But in a final flourish, Lexus colour designers have given LC buyers the option to pair the new paintwork with an equally striking colourway for the interior of the LC.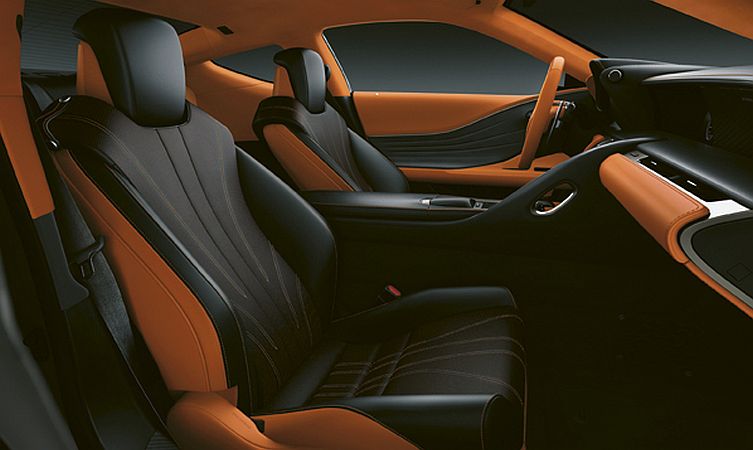 Manhattan Orange is a rich new tone introduced into the LC's cabin. It was inspired by what's become known as 'Manhattanhenge' – a brilliant natural light effect that occurs twice a year when the setting sun aligns perfectly with the New York district's famous grid pattern of streets. Applied across the headlining, door panels and seat upholstery accents, Manhattan Orange creates an exclusive and avant-garde feeling.
Learn more: Nature's brilliance captured in new Structural Blue paintwork